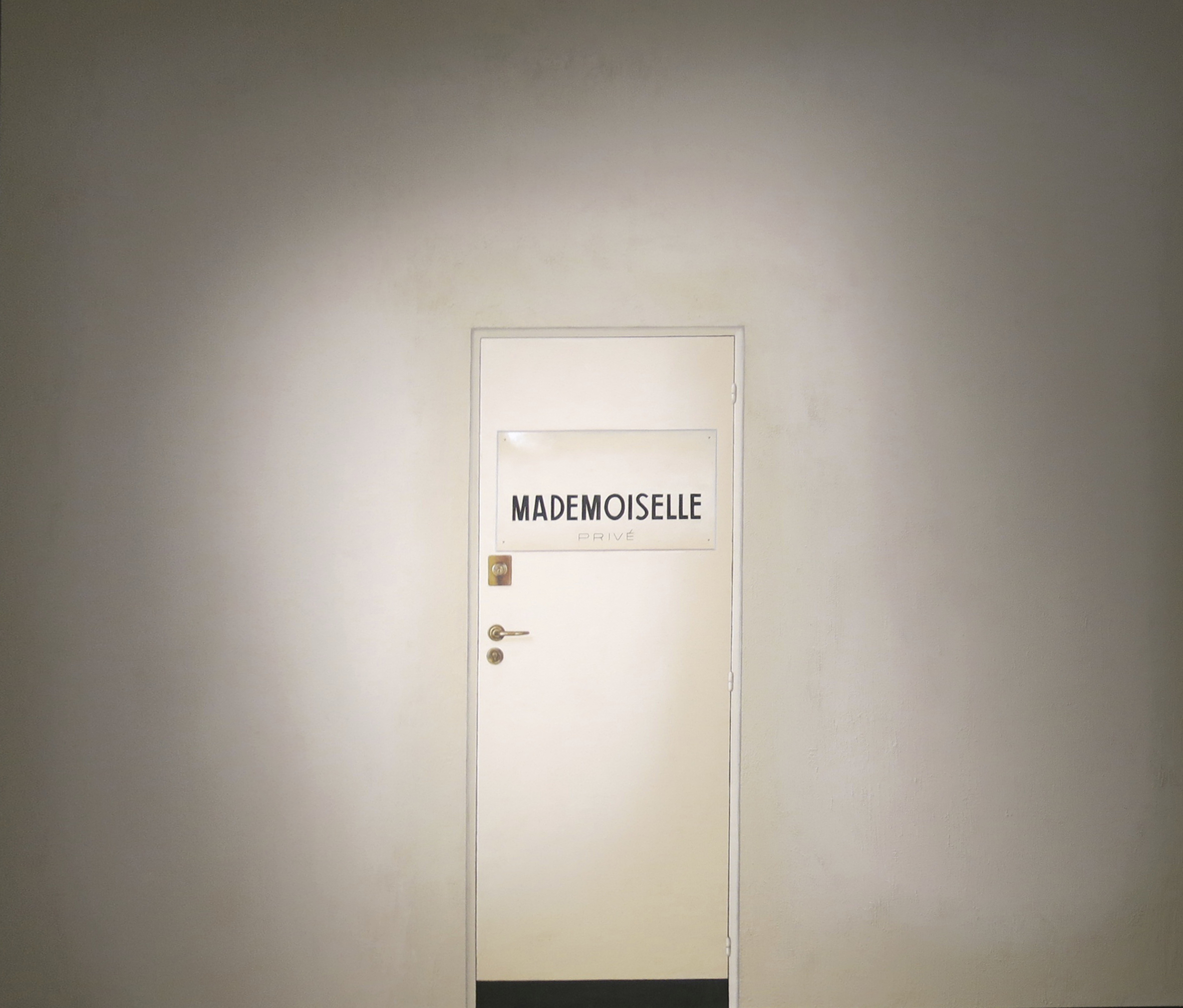 The Art of Modern Marketing: Luxury Brand Chanel at the Saatchi Gallery
Chanel takes aspirational merchandising to the next level with its indulgently oddball Mademoiselle Privé at the Saatchi Gallery. Go here to inhale soupçons of history, photograph camply kitsch displays and admire the intricate workmanship of handcrafted haute couture. But beware: this show has been cut into social media friendly bite-sized morsels and marked up by a huge percentage of hype.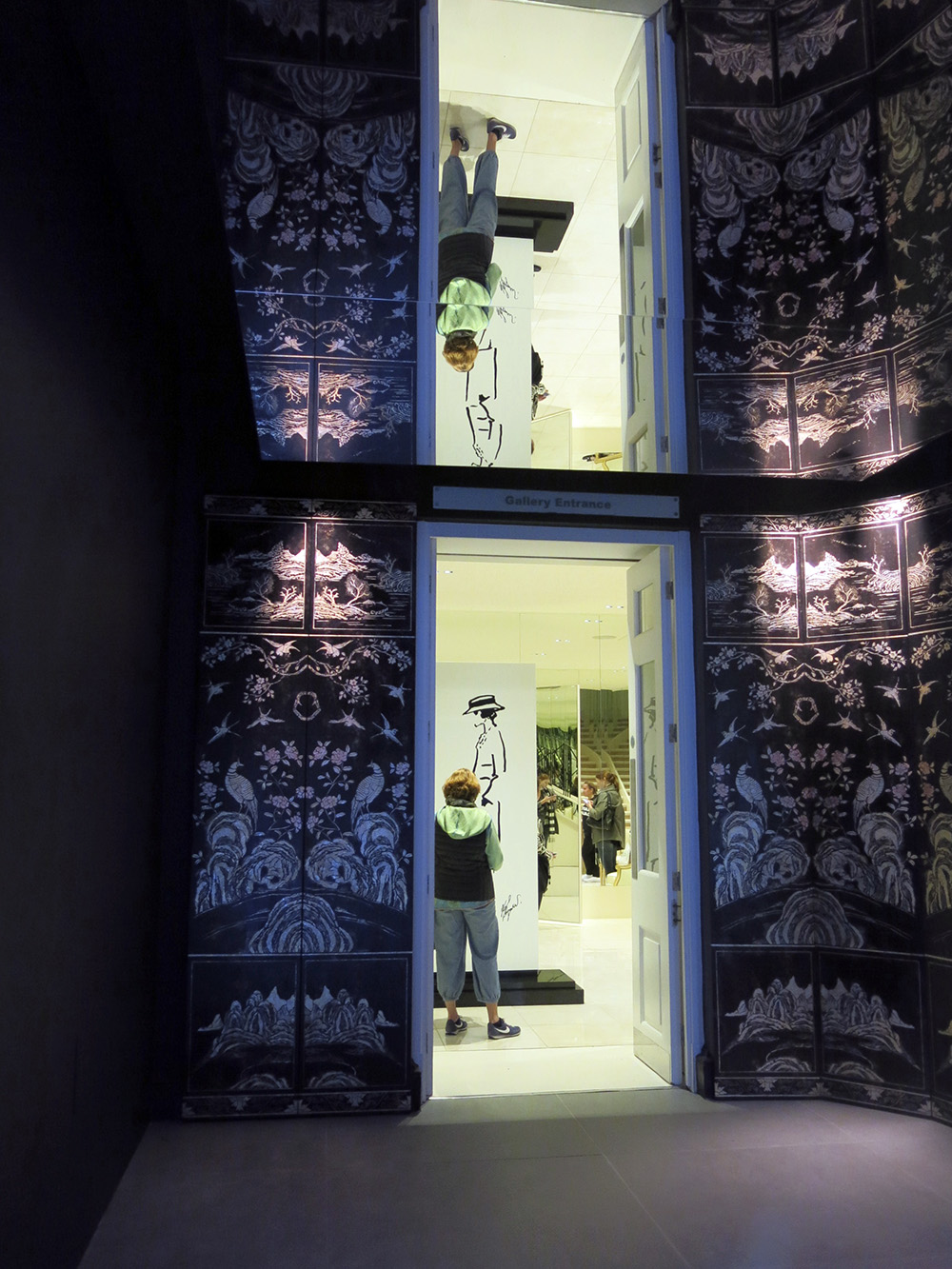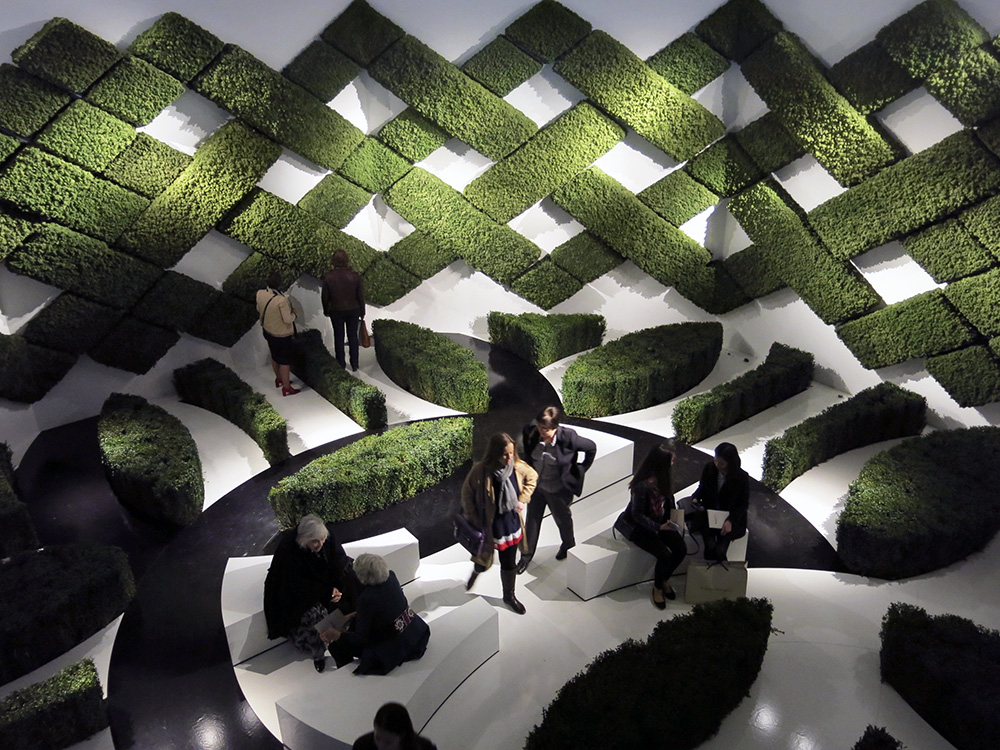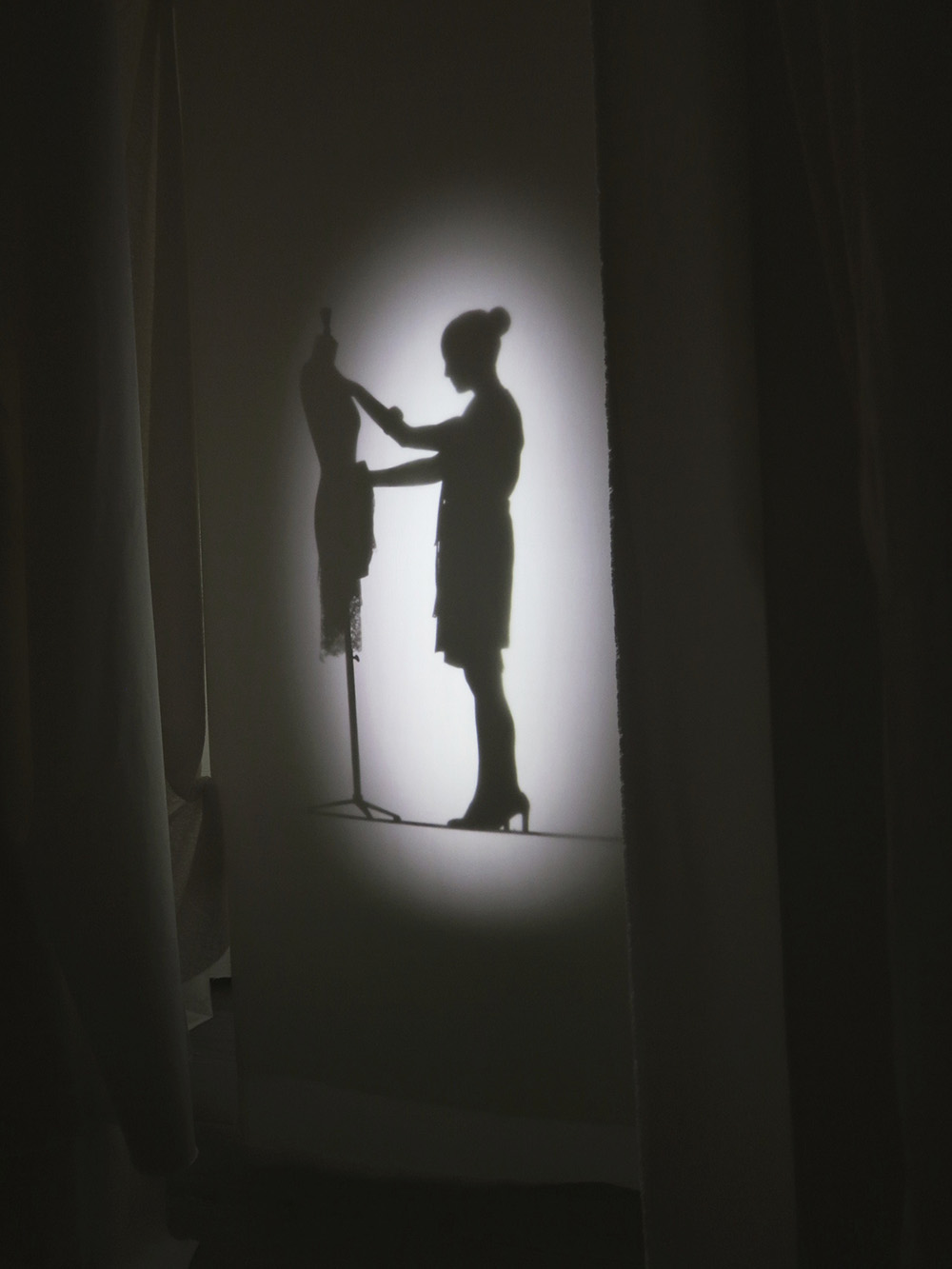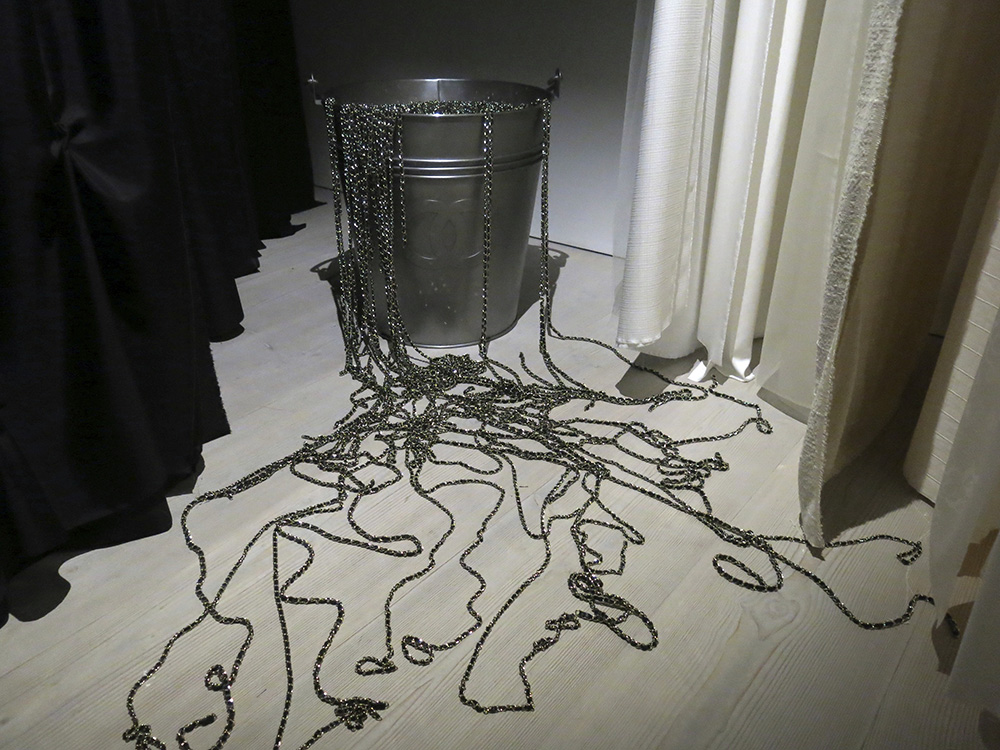 Mademoiselle Privé serves up the key elements of a contemporary luxury brand – a constantly visible logo and trademark features of provenance – in this case camellias, pearls, lucky numbers (5 in particular) and the wheatsheaf – along with house colours, iconic jewellery designs, famous perfumes and an enormous marketing spend. Most importantly, there are legions of ear-pieced security guards, plenty of roped-off queuing areas (anything that is worth having is surely worth waiting for?), mysterious lighting effects and enough mirrors to bring out the selfie-loving narcissist in even a nun. And there are lots of cameras in the trees outside too – or are those floodlights? The birdsong in the specially installed garden must be real, surely?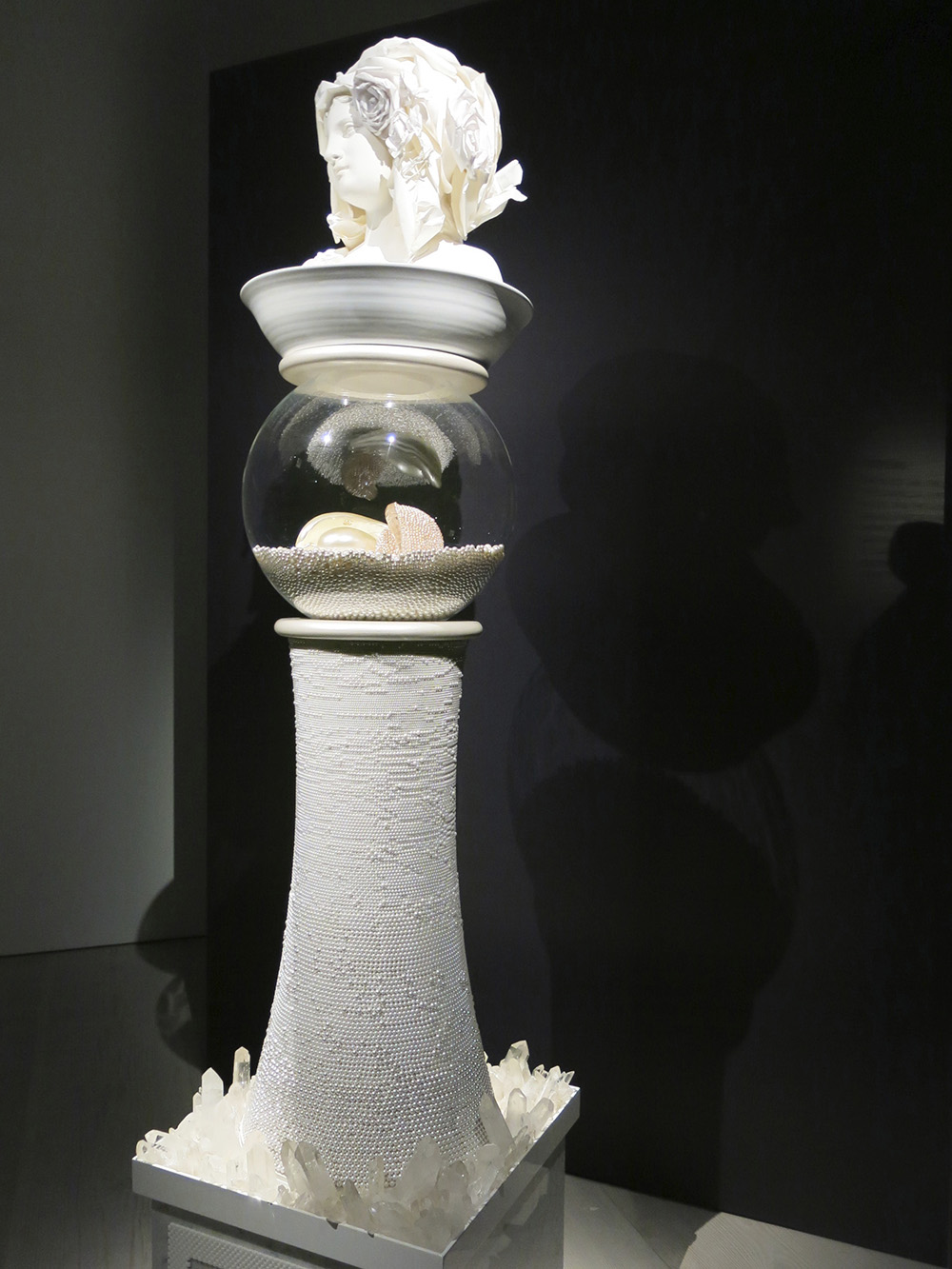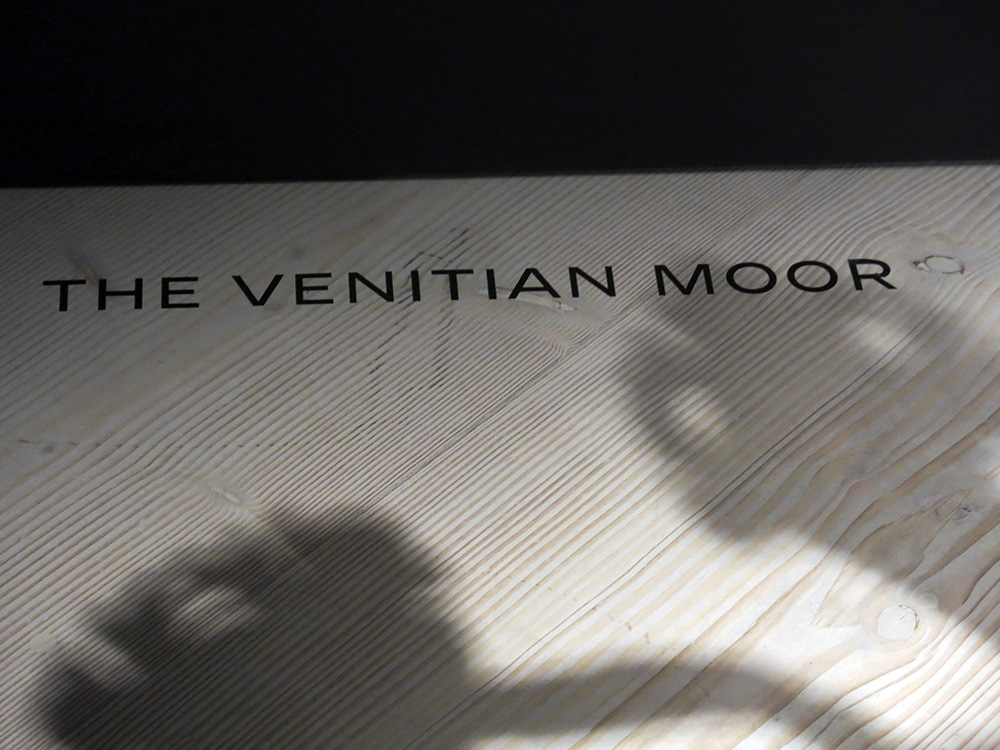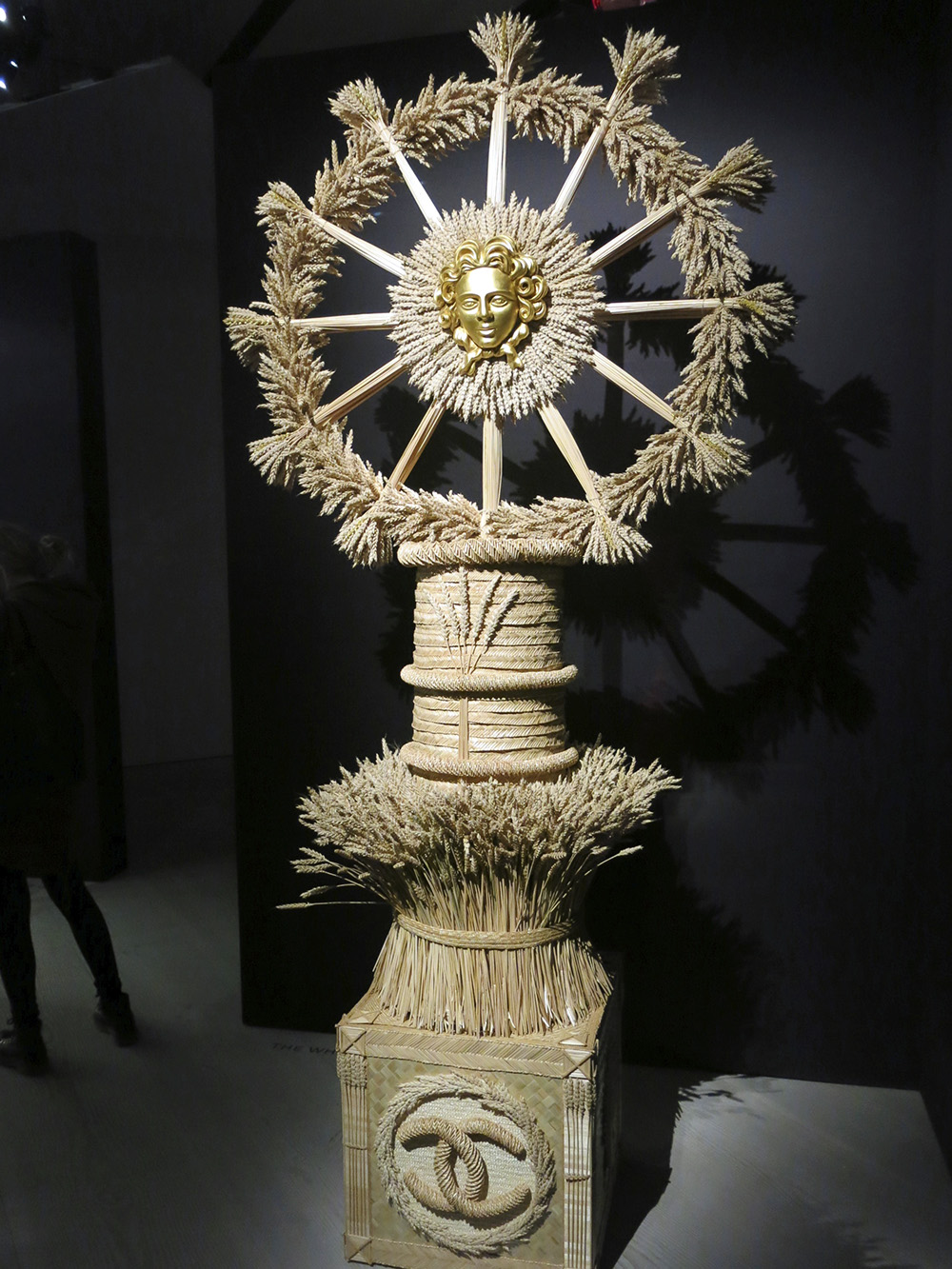 Billed as "a journey through the origins of Chanel's creations capturing the charismatic personality and irreverent spirit of Mademoiselle Chanel and Karl Lagerfeld," it is a curiously curated experience, reminiscent of the hastily built set for an Alice in Wonderland style party, which has already taken place (weren't you there darling?). Chanel conjures up notions of extreme perfection, not poorly translated and misspelled exhibit labels, out of order slot machines and a film with Karl Lagerfeld playing Karl Lagerfeld – badly. But perhaps this is all part of a plot to reach out to lovers of grunge, pop art, wabi-sabi, or whatever else is on the menu du jour?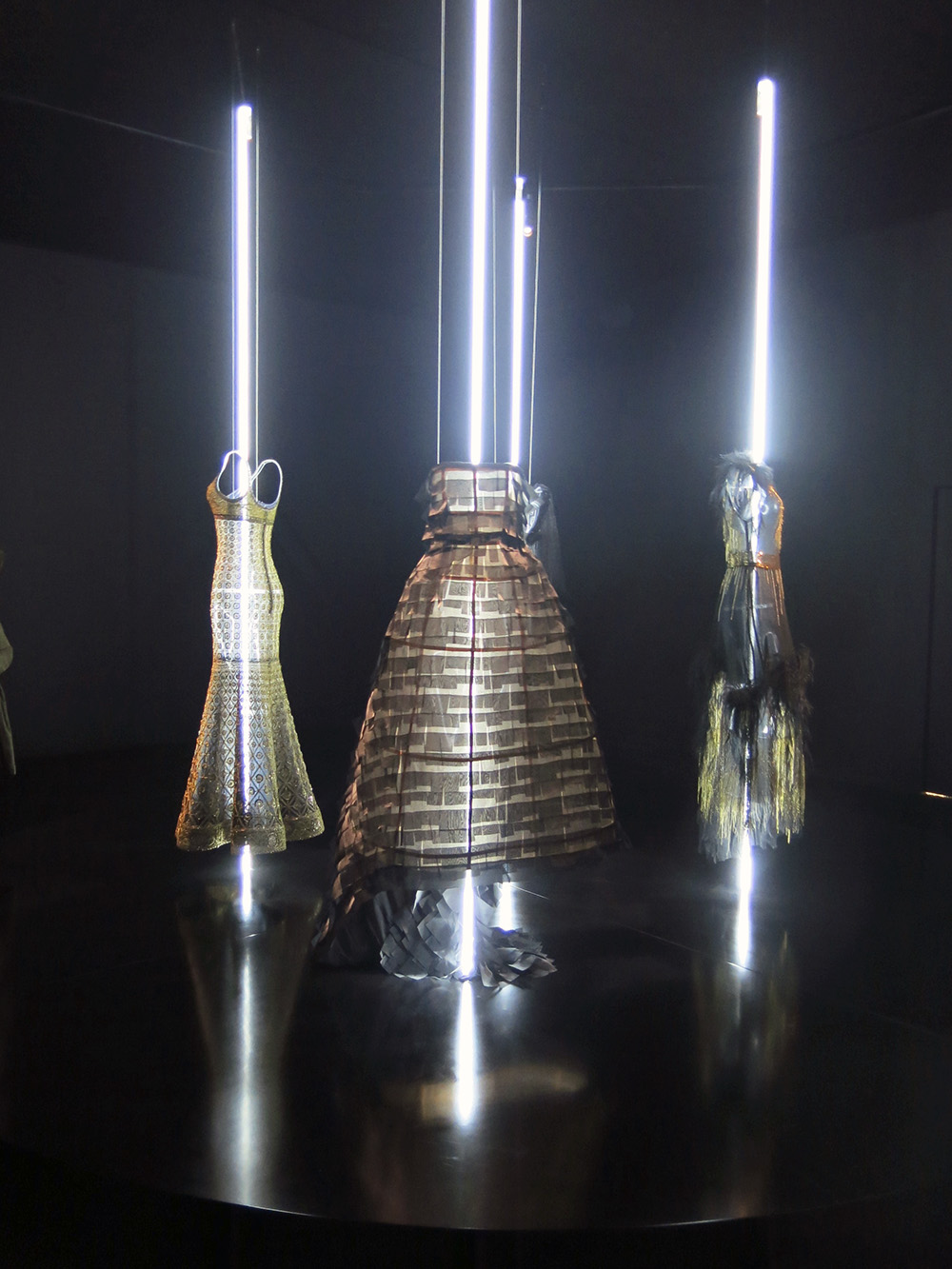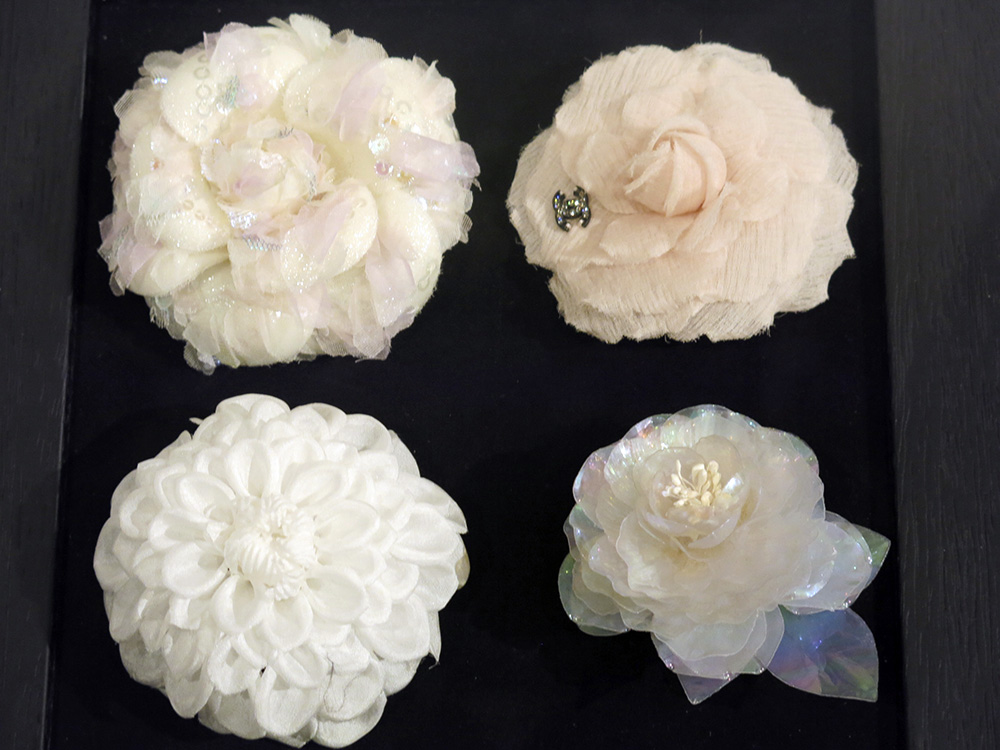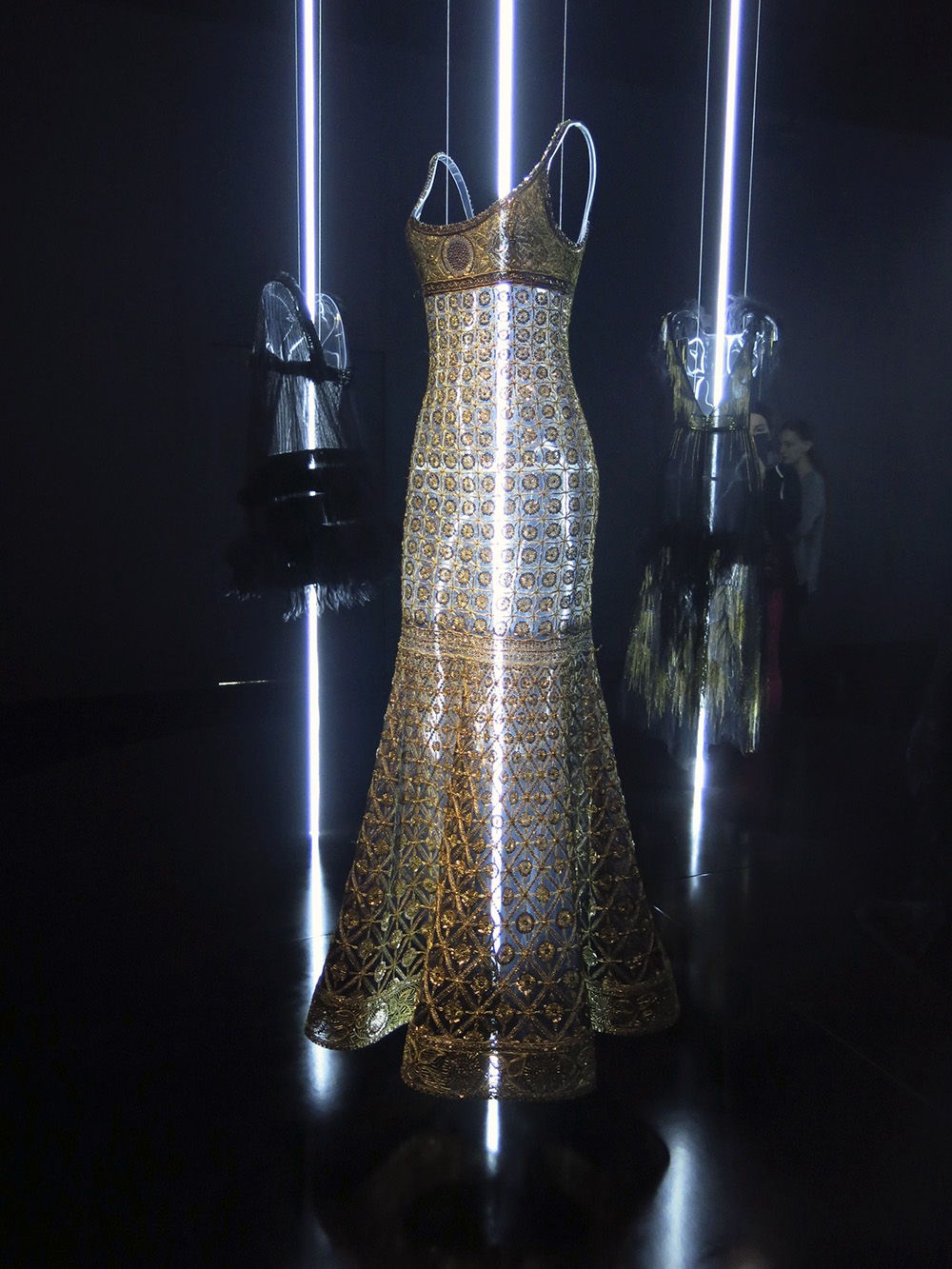 Light is effectively used to show off the exquisite construction of Chanel's couture gowns, and darkness brings out the brilliance of the 1932 Bijoux de diamants collection. But the overall impression is of packaging that's a little tawdry for its prestigious product. The show merely nibbles at the edges of Coco Chanel's world, production at the fashion house and the supremely skilled work of the specialist ateliers it keeps alive (though you can participate in workshops to find out at first hand about the work of Lesage and Lemarié). There is more background information on the strangely stylish website Inside Chanel, which also places the brand firmly in the 21st century (think H&M collaborations) with its moving graphics, videos and fast paced delivery.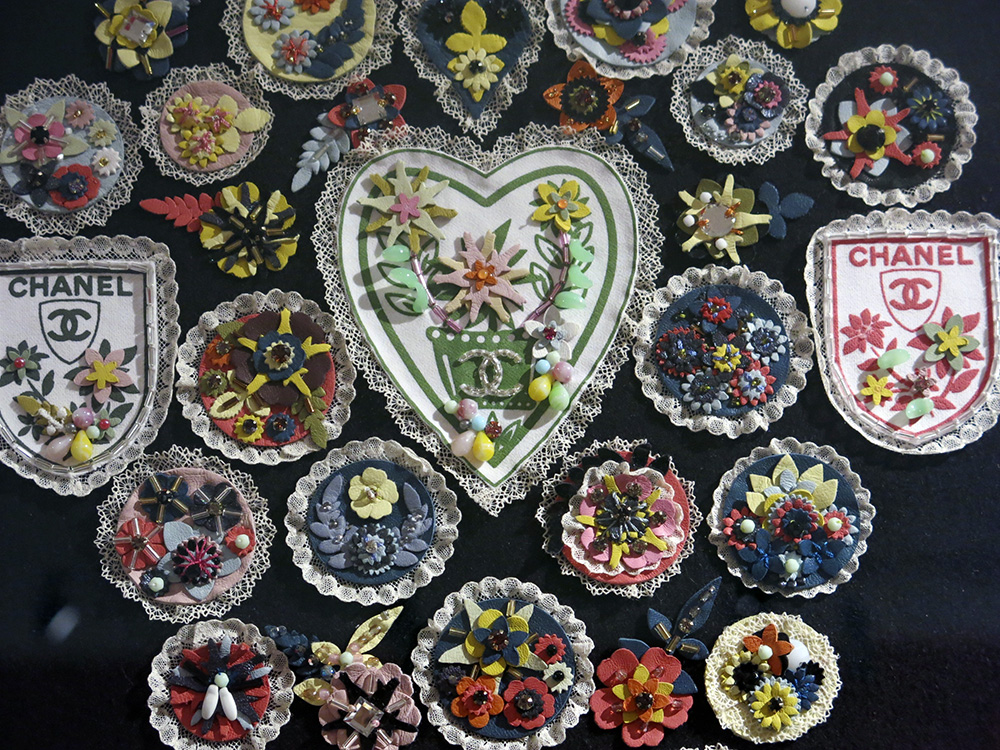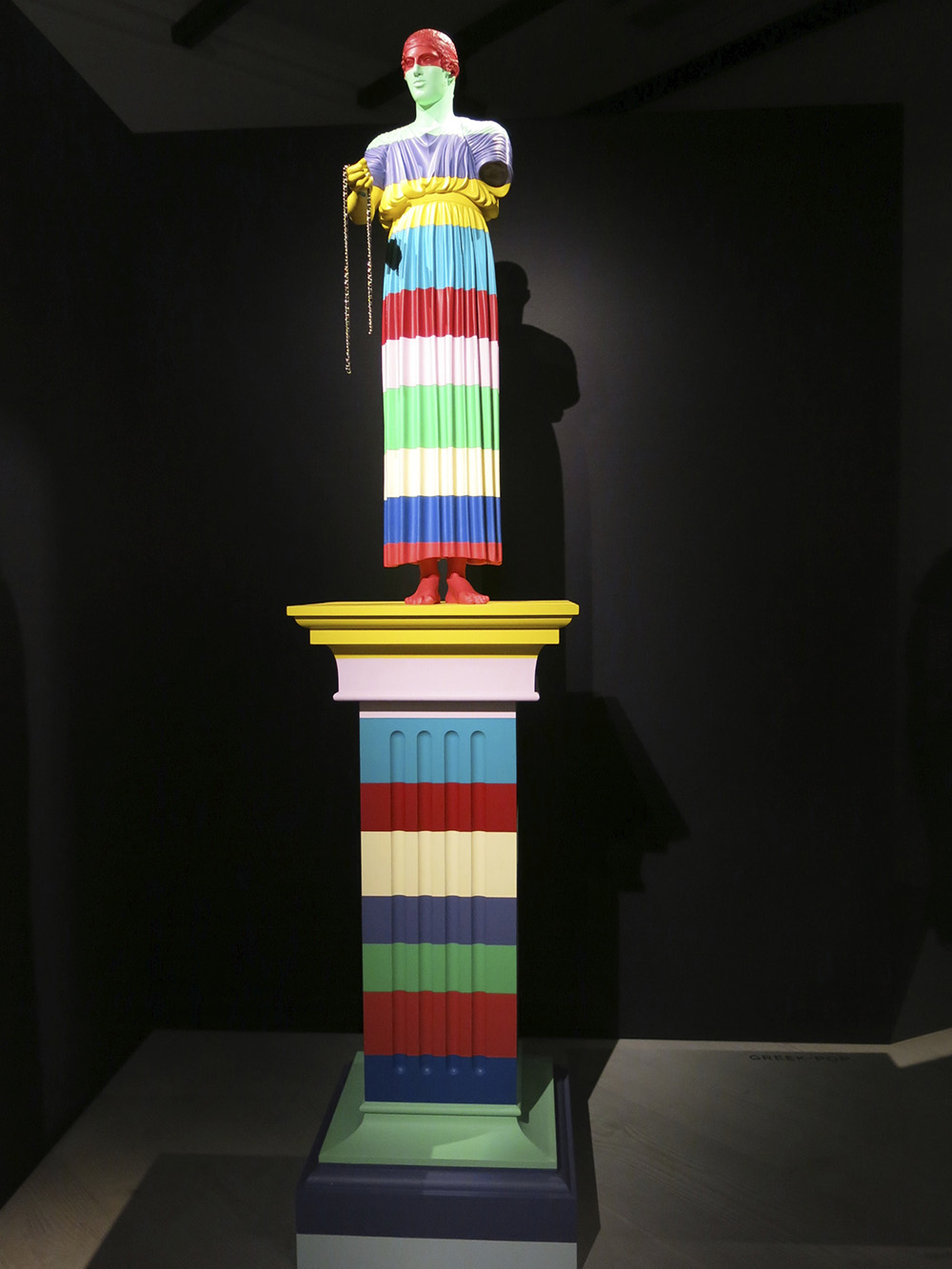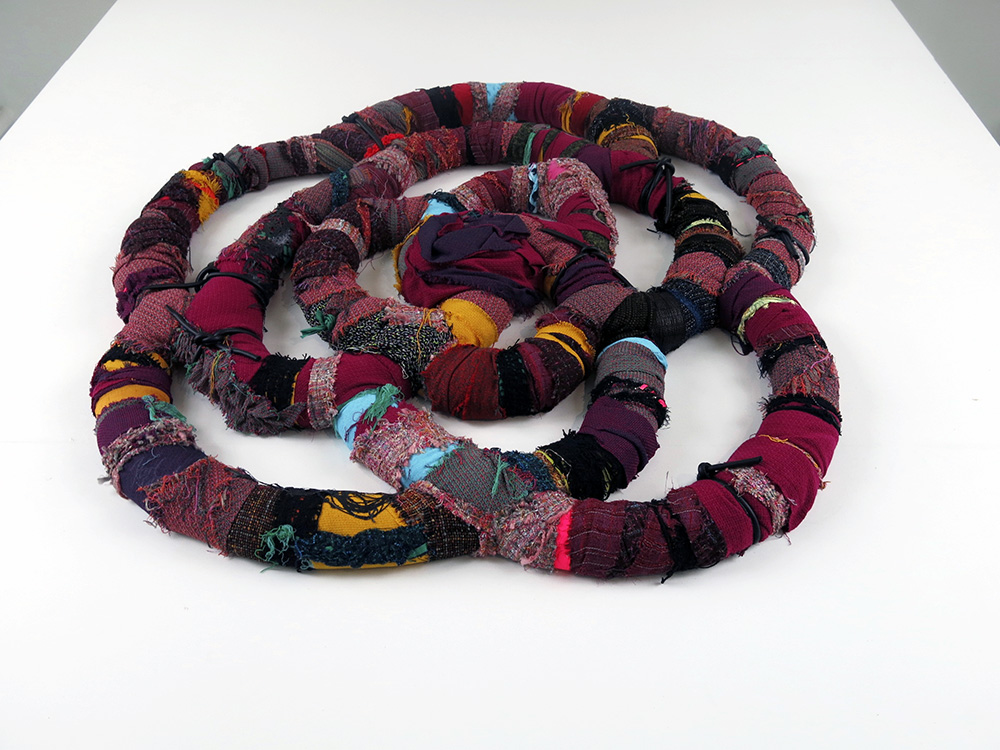 Visitors on the first day were a pretty eclectic crowd ranging from Sloaney ladies in frilled capes and furry gilets to the international design set (ever in black), furrow-browed fashion students and a pleasing number of well groomed (designer stubble and specs) Italian men. Expect to see lots of visitors showing off their trophy Chanel handbag. And to queue (or be VIP fast-tracked into a superior queue).
So, why see Mademoiselle Privé?
Because it's here in London… And the press have been running full-page ads for it… And there's a dedicated app… And time you enjoy wasting is not wasted time… Or perhaps you are just curious? If you do decide to go along, you won't be wasting your money anyway, as the show is totally free, as are the workshops. There's even a token goody bag. ShopCurious wonders if newly designated VIP Jeremy Corbyn will be visiting?