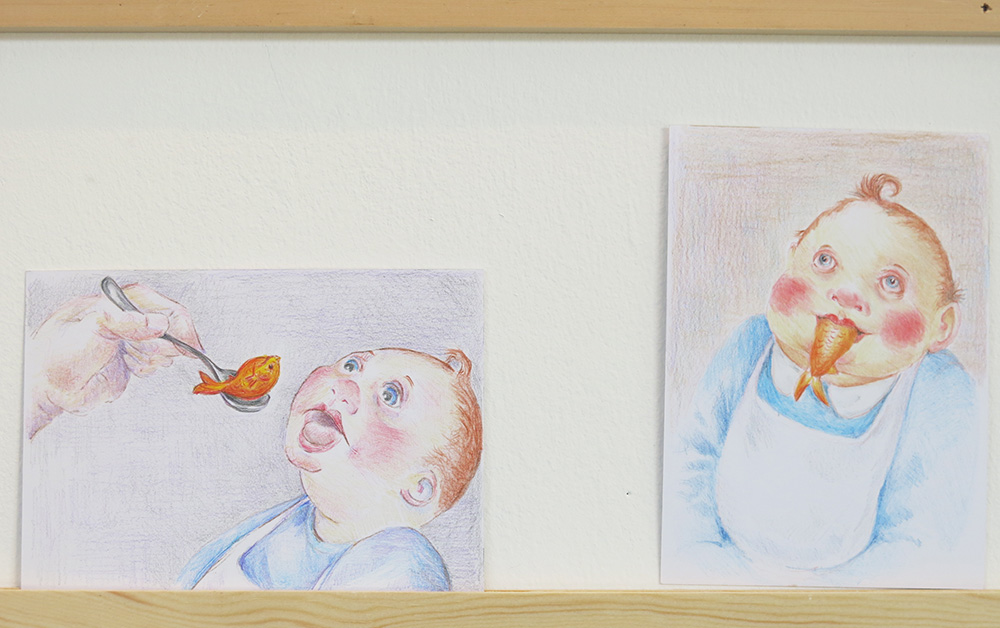 Fashionably Cheap Art for the Curious: Stewarts Law RCA Secret Postcard Exhibition and Sale
Happy Birthday! The Royal College of Art's anonymous postcard exhibition and fundraising sale turns 21 this year.
This is how to buy cheap art by established, illustrious, and emerging RCA qualified (or soon to be qualified) artists at £55 a pop. You don't need to be an art expert, or to have oodles of dosh, but you may have to queue outside (apparently some queue for several days and nights in advance) to stake your claim to your chosen postcard-sized artwork. Whether you are a speculator, or a mere art appreciator, it may well be worth the time and minimal amount of money spent to acquire a genuine art treasure.
Previous artists and designers have included Grayson Perry, Yinka Shonibare, Manolo Blahnik, Yoko Ono and Christopher Bailey. Sir Paul Smith has contributed several postcards this year, as have some other well known fashion designers.
Stewarts Law RCA Secret art sale at the Royal College of Art Dyson Building in Battersea takes place on Saturday 21st March – but you can view the postcards at the exhibition, from tomorrow 12th March until 20th March (11 am until 6 pm daily). All profits from the sale go towards the RCA Fine Art student award fund.
If you're curious to see what's on offer, here's a sneak preview of some of the postcards. Please let us know if you recognize any of the curiously fashionable secret artists shown here…