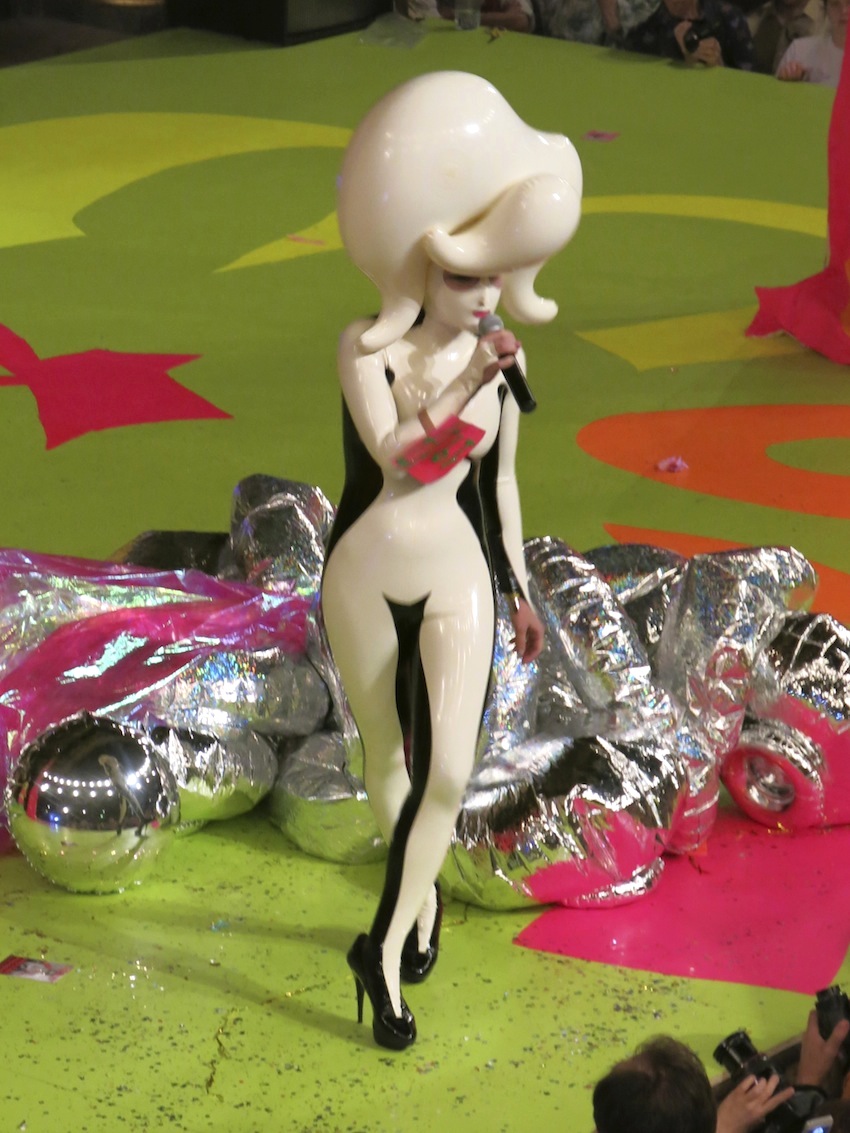 Andrew Logan's Alternative Miss World at London's Globe Theatre
A 'neon numbers' theme inspired possibly the most curious costumes we have ever seen… Andrew Logan's traditionally bonkers Alternative Miss World was fabulous, fun and full of spectacularly OTT outfits.
Each of the sixteen contestants, plus co-host Grayson Perry, dressed in three ensembles – for day, evening, and the obligatory swimwear round (click on the images below to view some of the participants).
Everything about the production screamed out creativity. Even the programme was a work of art. The crown, ring, sceptre, orb and throne were made by the curiously colourful sculptor Andrew Logan himself. From what? Well, in addition to Logan's trademark mirrored mosaics, the crown contained 4 lengths of chain, 1 toad, 2 gold wings, 1 scarab bead, 1 slipper, 1 clog, 1 cigarette and 1 worry doll.
The judging criteria for the show were poise, personality and originality. The judges, including Zandra Rhodes, Molly Parkin, Giles Deacon and Daniel Lismore oozed these credentials, and came dressed in suitably stunning attire.
What an extraordinary event.
The winner was Miss Zero+, performance artist and sculptor Sasha Frolova. See her being crowned (well, almost…) in this video of the show's finale.