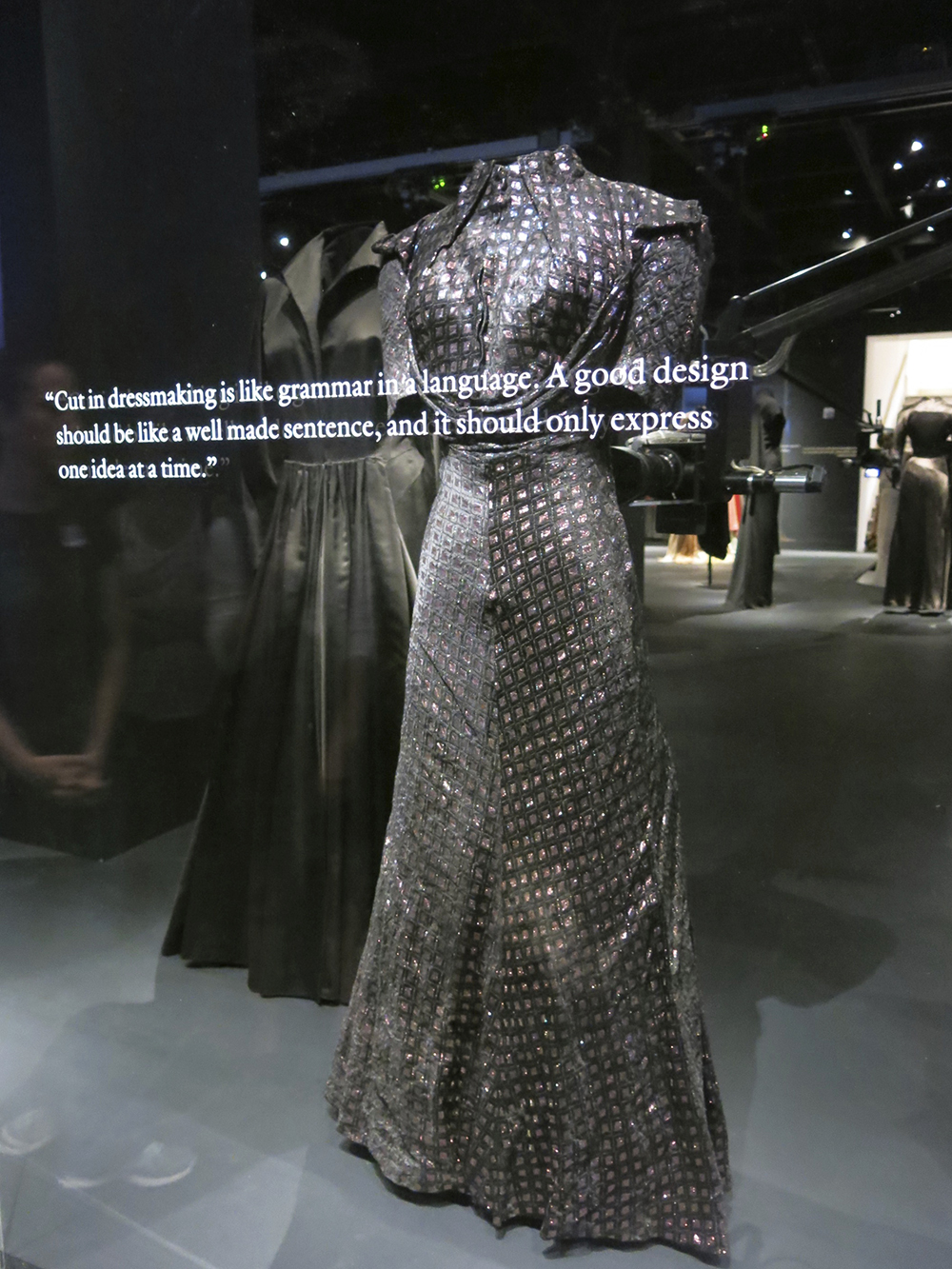 Charles James: Beyond Fashion at New York's Metropolitan Museum of Art
"There are not many original shapes or silhouettes," said Charles James, "only a million variations."  James was renowned for his ability replicate historical styles without copying. He reinvented the Victorian bustle dress and many of his designs drew inspiration from the Edwardian era. Weighted drapery, corseted bodices, sculptured asymmetric forms, layers and flounces of silk satin, tulle, faille, organdie, chiffon and nylon mesh feature in his work, alongside Victorian petticoat-style ruffles.
The gowns in this exhibition are displayed in darkened rooms, the mirrored walls of which are dotted with Charles James quotes. Each garment is presented on a circular podium, allowing for a 360 degrees view. Moreover, futuristic 3D imagery shows how each of the stunning designs was constructed, illustrating the extraordinary work of this master pattern-cutter.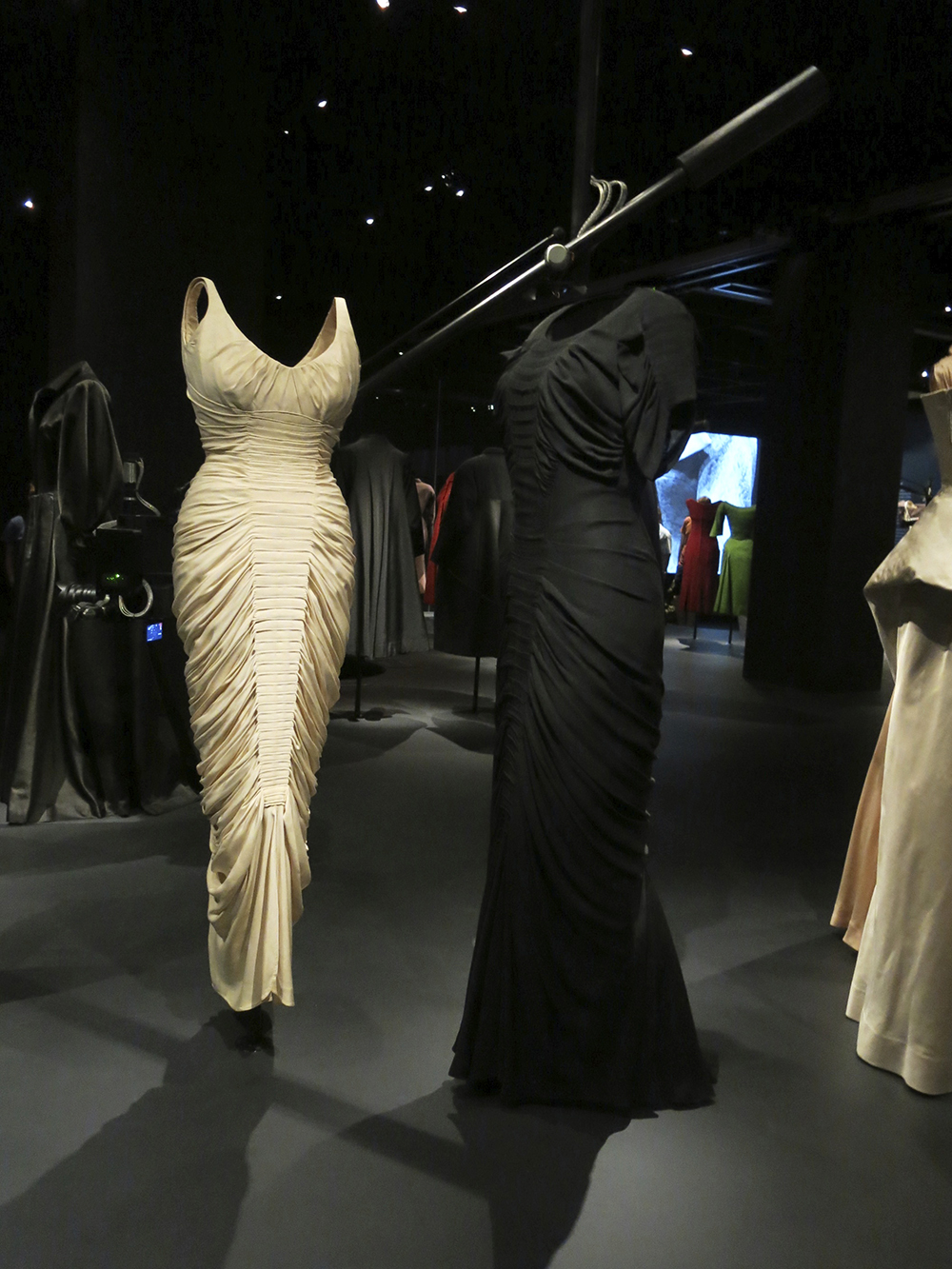 As the ball gowns are digitally assembled in front of you, there's a realization that this is more architecture than fashion. The 1954 Swan ball gown, consists of six layers of transparent chiffon and stiff nylon tulle and weighs at least twelve pounds. The Tulip dress is so named because of the coiled plastic boning at the bottom of its skirt, which is shaped like an Edwardian pannier.
From his modest beginnings as a hat designer in Chicago, Charles James went on to become the couturier of choice for American society ladies, creating the famous Clover leaf gown worn by Austine Hearst to Queen Elizabeth II's coronation ball in June 1953.  His output wasn't confined to ball gowns, though –  the museum's Anna Wintour Costume Center shows day dresses, suits, coats and evening capes by the couturier.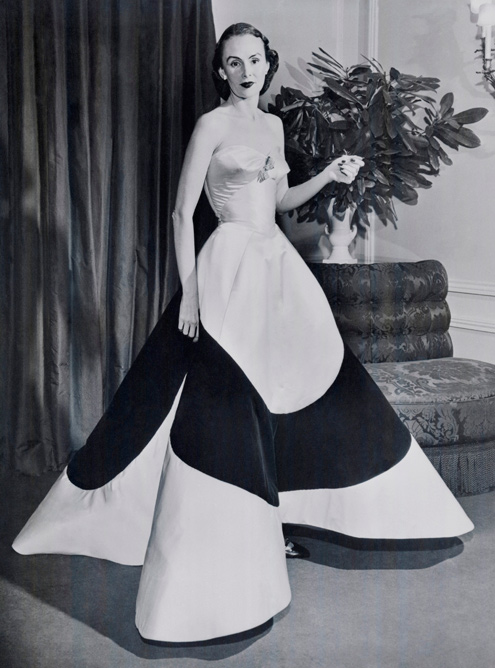 James's personal archives were donated to the museum's Costume Institute in 2013 (by Homer Layne, the designer's final assistant). One of the rooms is dedicated to personal memorabilia including newspaper clippings, pattern pieces, drawings, hand-sculpted mannequins and everyday ephemera. This is a biographical showcase of James's talents as an artist, sculptor, engineer, milliner and more. The legacy of his collections and archive should provide a rich source of inspiration for future generations of tailors and dressmakers.
Charles James: Beyond Fashion runs at the Met Museum until August 10th.