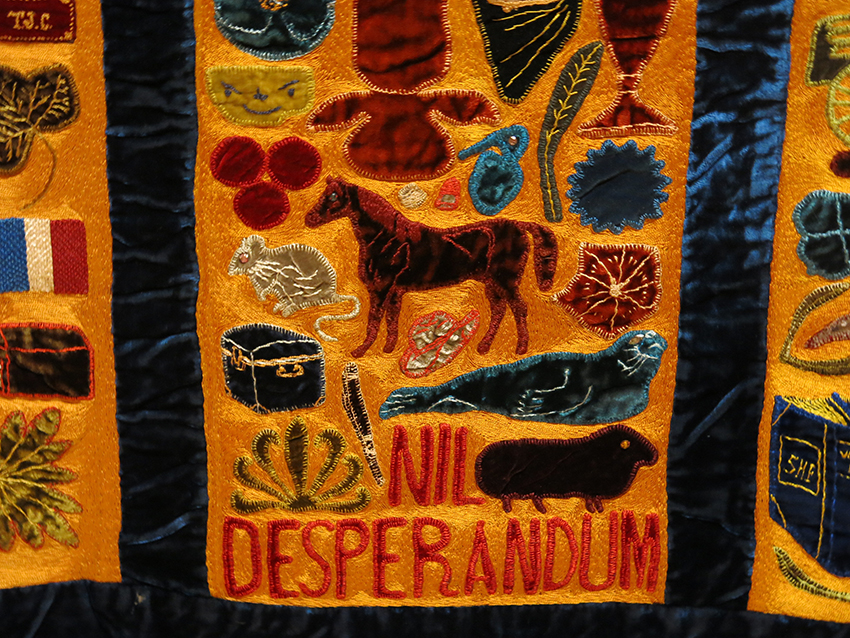 Curiously Characterful: British Folk Art at Tate Britain
Tate Britain's latest exhibition showcases an eclectic array of 'folk art' from collections across the UK. Giant trade signs, monumental ships' figureheads, naïve paintings, embroidered samplers, pincushions and quirky portraits are among the curiosities on show.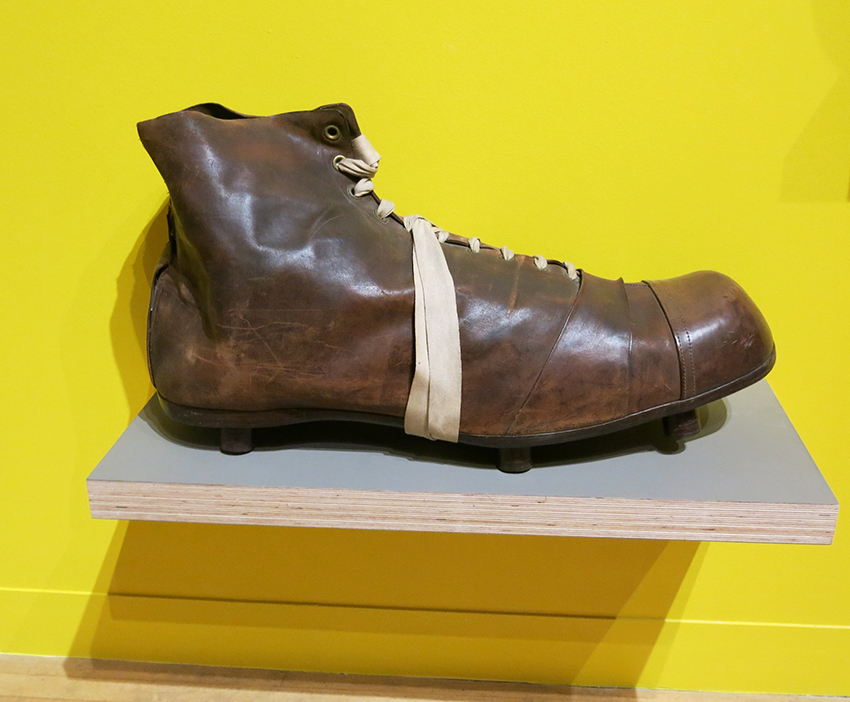 The Bellamy quilt by Herbert Bellamy and Charlotte Alice Springall (above top and below) was pieced together and embroidered in the year before their marriage in 1891 in Great Yarmouth. It incorporates "domestic, biblical and traditional motifs", as well as a popular cartoon character of the day, the red-nosed Ally Sloper.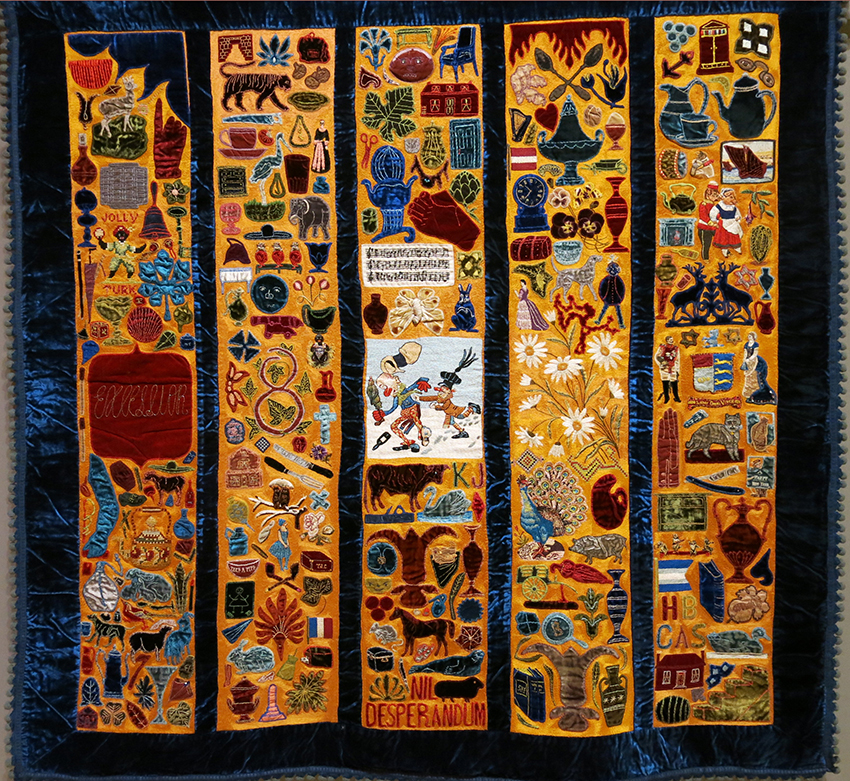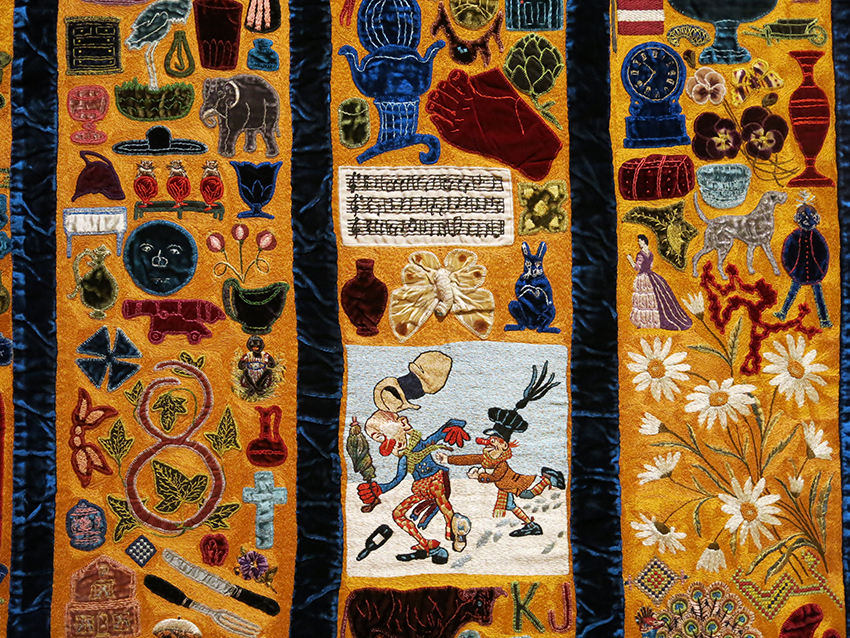 Photographs of local curiosities include the Wycombe Chair Arch, Padstow's Obby Oss and the Salisbury Giant and Hob-Nob.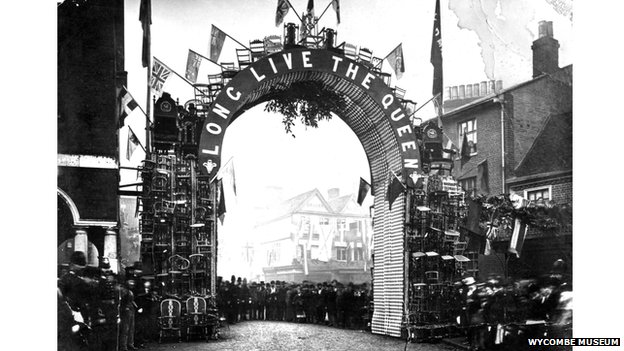 One of the most charming exhibits is a short video of The House that Jack Built – British eccentric Jack Punter's painstakingly handcrafted grotto, including stone crocodiles, miniature houses and ponds at Bordon in Hampshire.  The video clip of him at work is essential viewing, as is the rest of this curiously characterful exhibition.