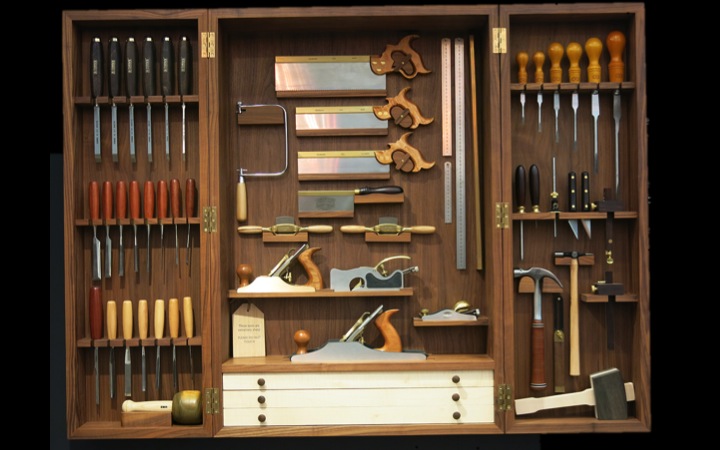 Curiously Useful Valentine's Day Gifts
Perhaps this year's Valentine's gifts should take into account our increasingly variable weather.  A spot of impromptu DIY may come in handy in view of potential wind, water or frost damage.
This tool box by Benchmark, currently priced at £12,000, is the ultimate designer-maker's fantasy gift. It contains a stunning collection of the world's best hand tools – as presented to Sir Terence Conran for his 80th birthday.
Read more about tools and craftsmanship for the future in our latest trends post at Visuology.