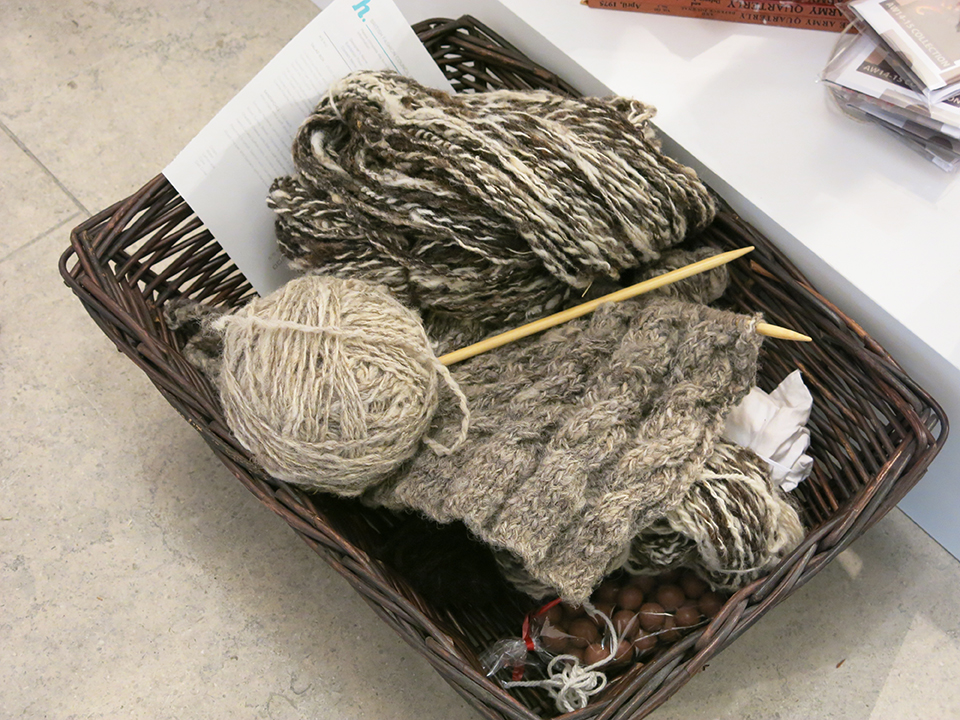 A Jumper That's Not Just for Christmas – Tobefrank at the London Collections: Men
If the Polar vortex has prompted you to reassess the warmth quotient of your wardrobe, then look no further than this curiously cosy hand-knit by menswear designer Tobefrank that is "guaranteed to last 10 years," at least if the moths don't get to it.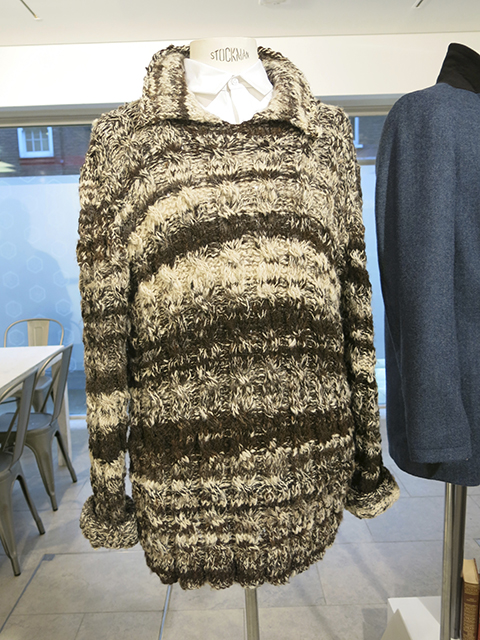 This wonderful woolly is individually handmade by Sue Wiles (pictured below)  – and the most incredible thing is that she is also responsible for the sheep from which her couture knits are made. Sue keeps her Jacob's sheep in Malton, Yorkshire, where their wool is hand sheared, hand spun, knitted and hand washed. Her finished jumpers are left to dry on the kitchen Aga, farm dogs sleeping alongside.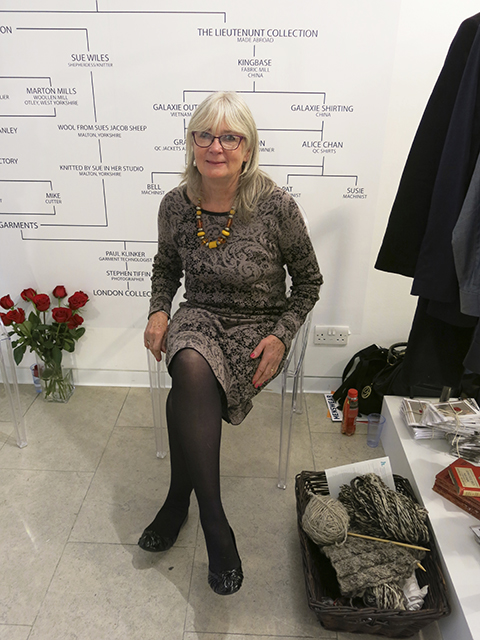 It sounds like a rural idyll, but weather conditions can get pretty harsh in the winter in the north of England, making warm pullovers essential. And with our increasingly volatile climate all over the world, it's likely we'll be needing clothes for all eventualities. Handcrafted natural wool knits don't come cheap, but this could be a great investment for the future.  A bonus is that you can trace exactly who made your garment and how. You can even see where Sue fits in on the Tobefrank of England family tree.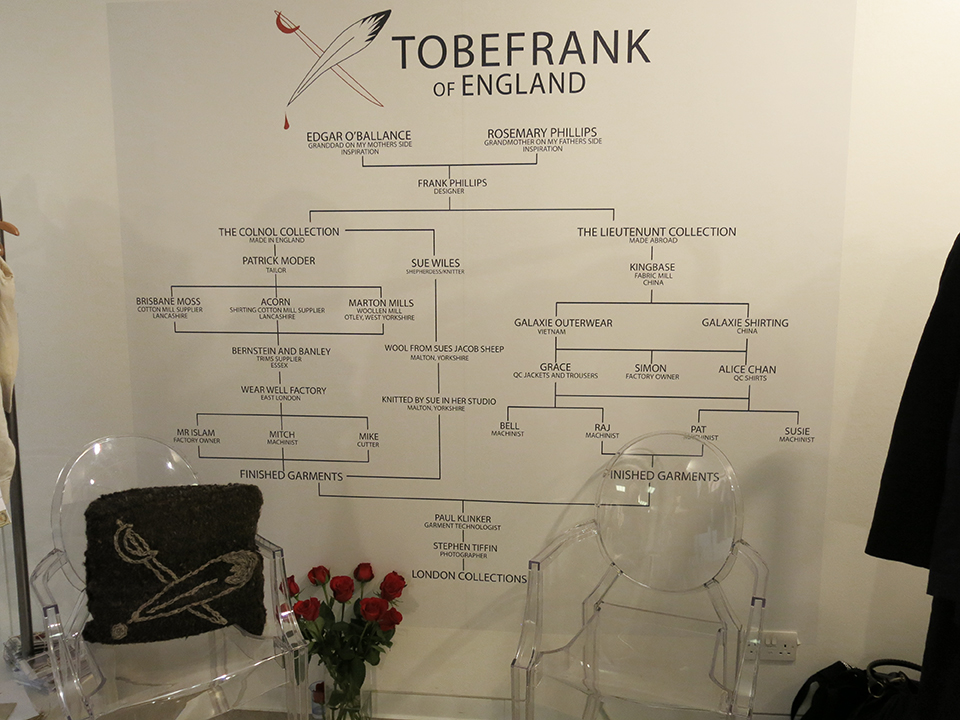 For more inspiration from the cold climate and a trends report on icy effects and frosty finishes in craft, textiles and accessories see Visuology's latest posts.