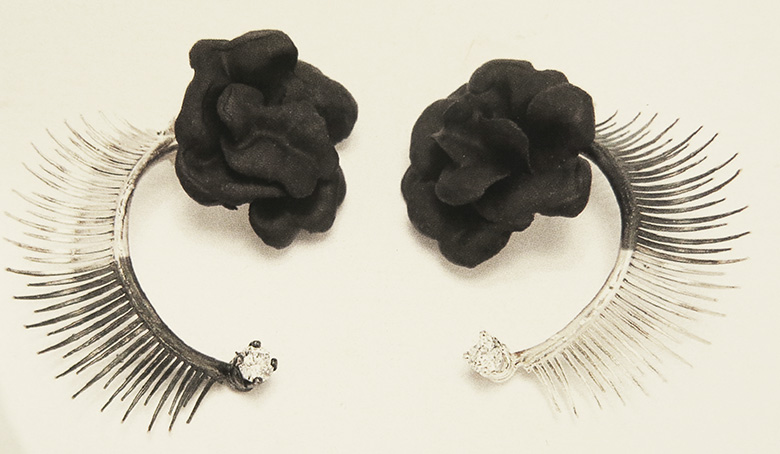 Don't Blink: Jewellery with Eyelashes
Eyelash adornments, sometimes called eyelash jewellery, have become rather popular over the past couple of years. But is another eyelash trend set to become even bigger?
The problem with eyelash jewellery is that it takes time to attach all that stuff to your eyelids – and then there's the difficulty of actually seeing things once it's finally stuck on.  Jewellery made with eyelashes is much easier to negotiate and you can wear it over and over again.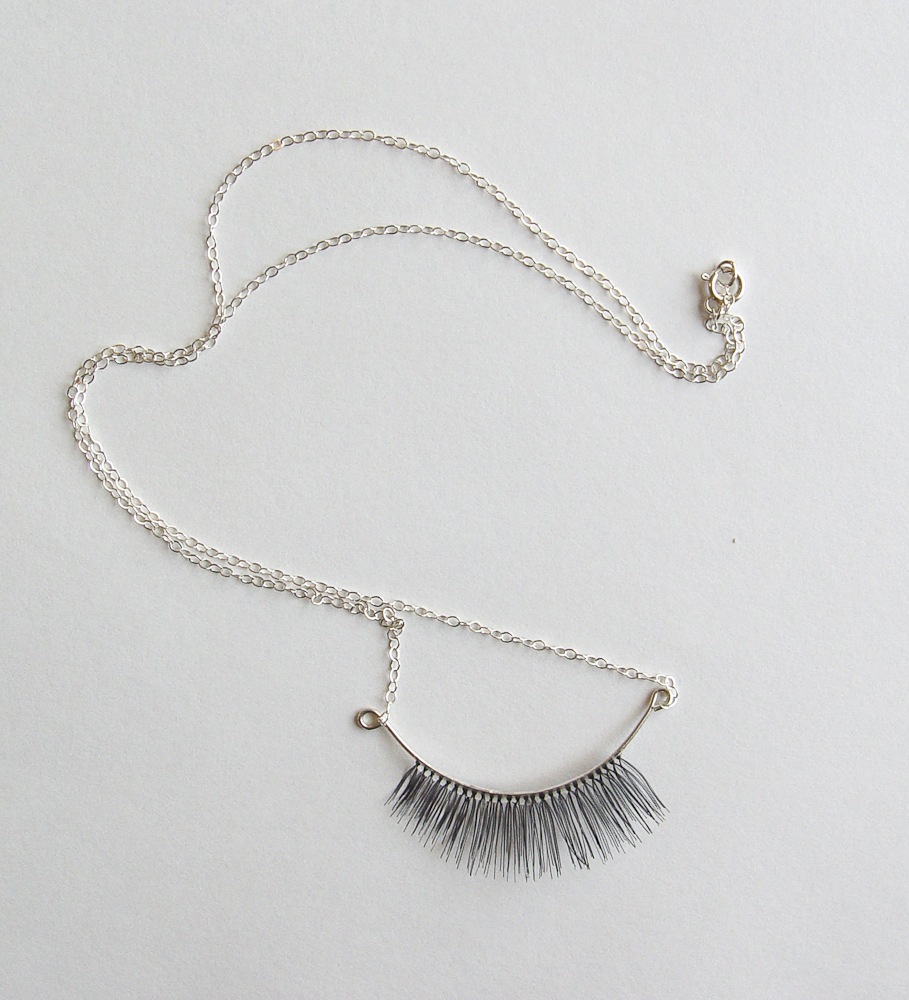 US-based artist Stephanie Simek had the idea quite a few years ago. She creates necklaces with eyelashes that are made from 100% human hair. Might you be tempted by a "sweet little sleeping eye… that softly floats around your neck and does your dreaming for you," or perhaps a fecund pair of falsies? So much less trouble than gluing them to your eyes.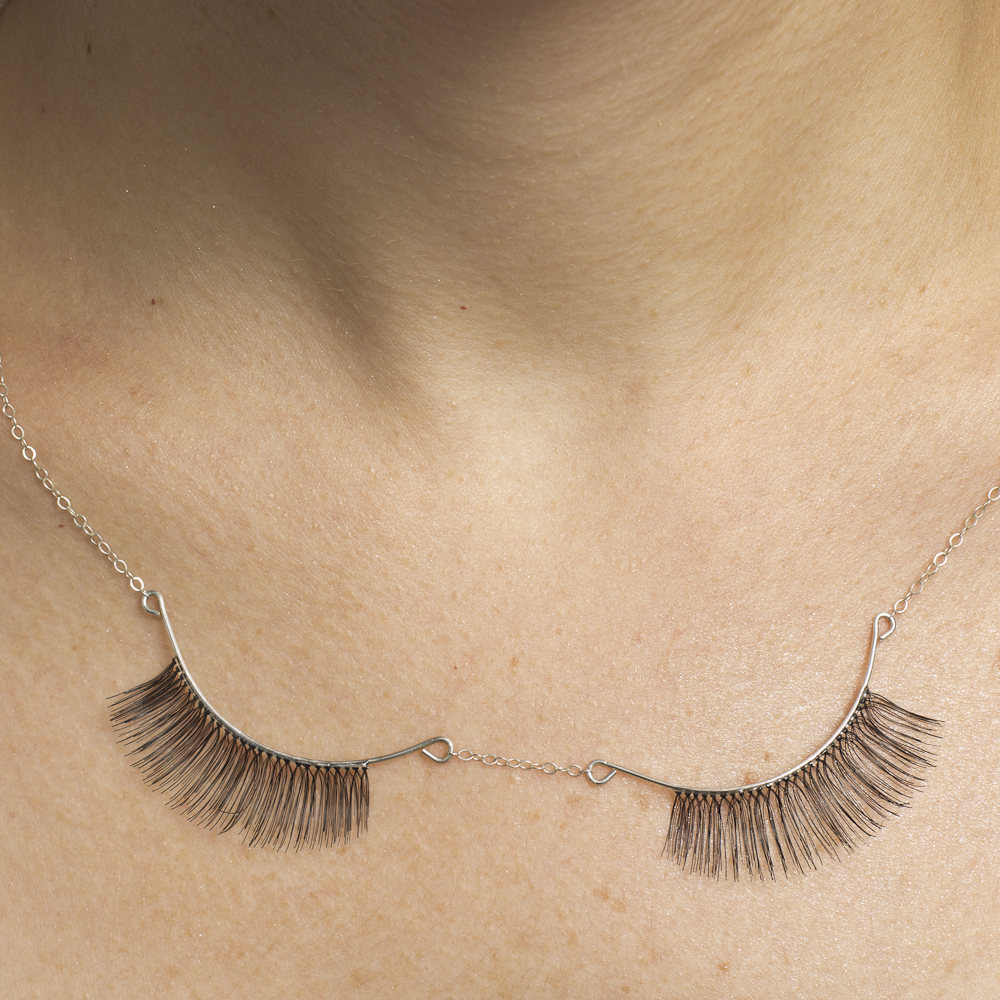 The concept has been seen elsewhere. French designer Miss Bibi aka Brigitte Giraudi has sold her eyelash necklaces and bracelets at Colette in Paris.
Now Israeli jeweller, Mirit Weinstock has extended the method to eyelash earrings (above top) and eyelash embellished shoes.  We're curious to know where eyelashes will turn up next.