Nicholas Oakwell Couture at Claridge's: Fashion Show and Boutique Launch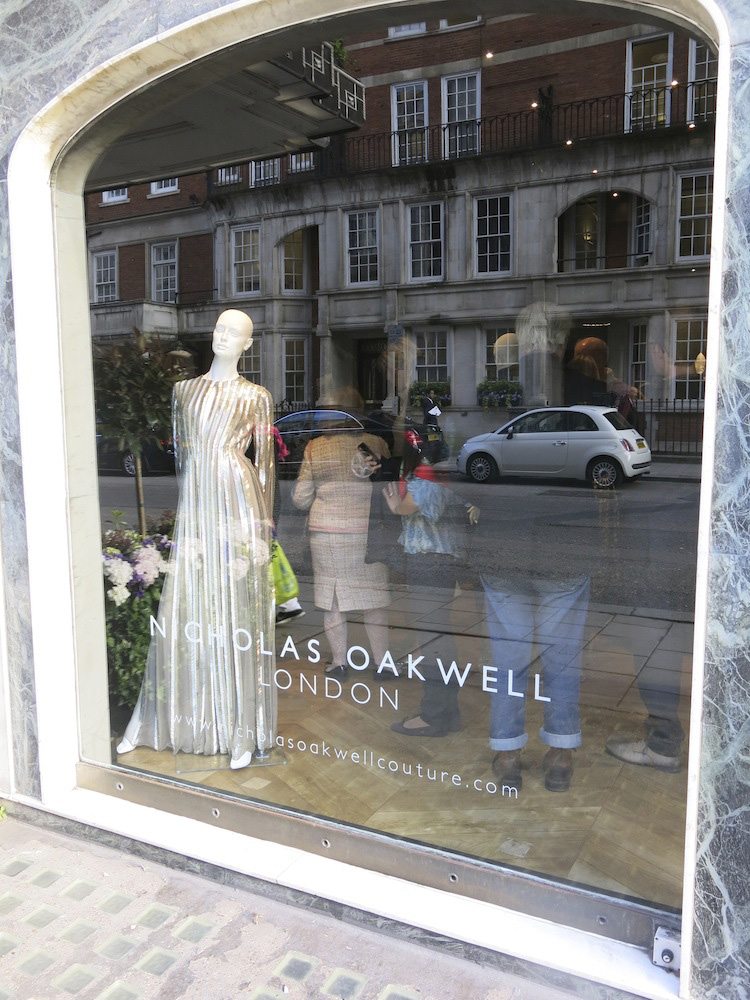 Nicholas Oakwell's one stop shop for red carpet dresses has just opened at London's Claridge's. We went along to the launch of the stylishly bijou boutique, preceded by an intimate showing of the couturier's Spring/Summer 2014 collection.
Nicholas likes to create a unique atmosphere at every presentation and this, his sixth couture show, was no exception. The floor of Claridge's ballroom was grassed over, making it treacherous to walk in high-heeled shoes, though the models seemed to manage fine in their Gina stilettos. The girls appeared from behind trees, beneath  branches and amidst the audience to gasps at the prettiness and paillettes and attention to detail.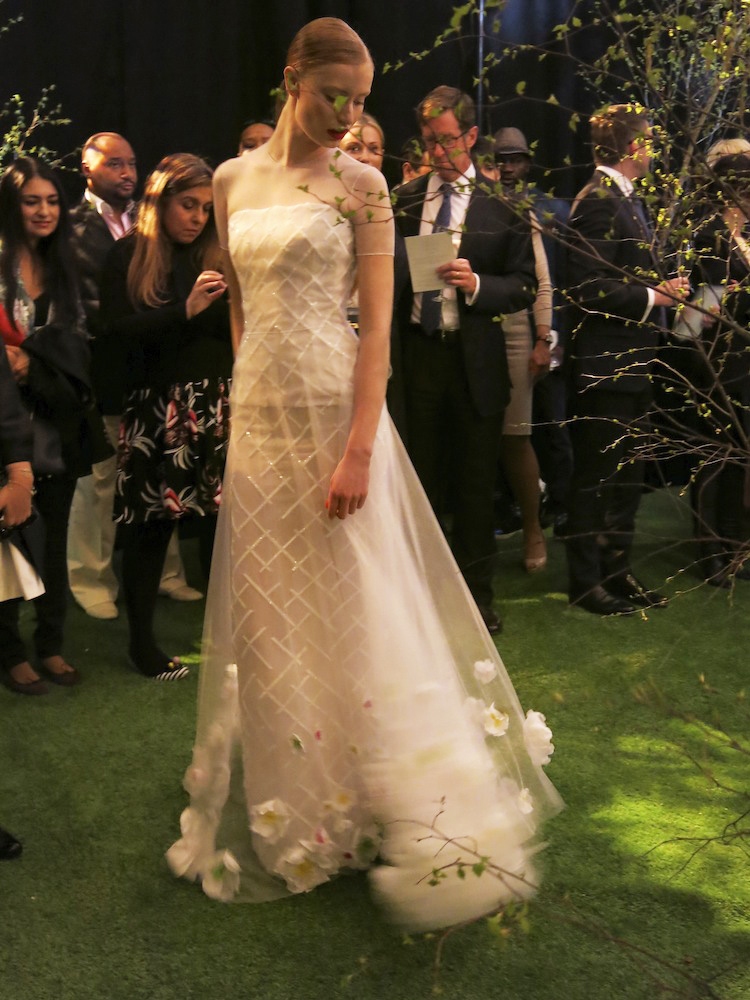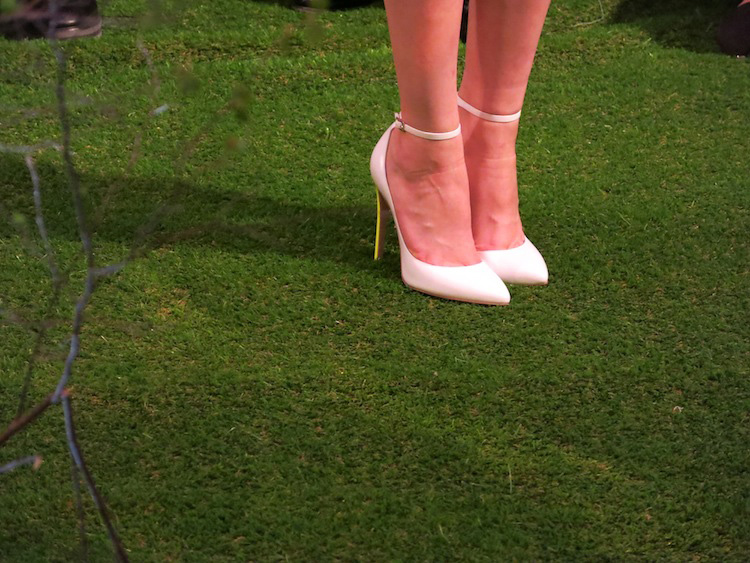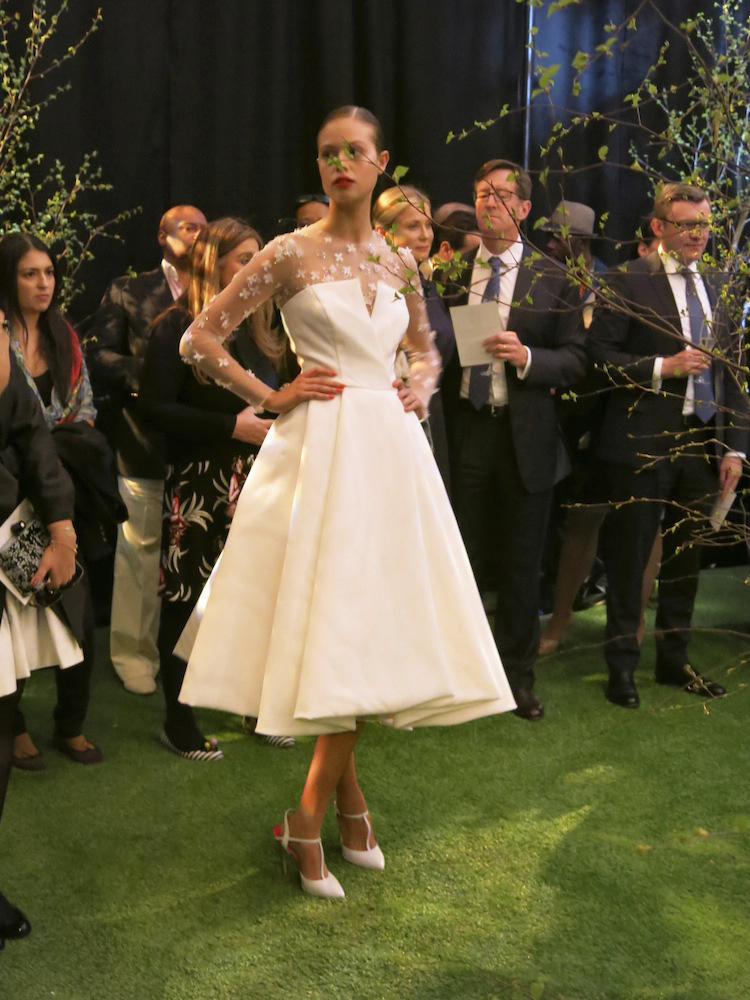 Oakwell has come a long way since his days at Epsom School of Art and Design, where he studied millinery from the age of 16. Here, the entire collection of dresses he created to complement the hat designs for his degree show was snapped up by Harvey Nichols. He subsequently worked in the alterations department at the store, having learned all there is to know about beading during his time as Head Finisher for Isabell Kristensen. He has run a successful uniform business for the past twelve years, but his prodigious talent has now blossomed into the House of Oakwell.
Oakwell's 'Flower' collection is inspired by British society, the joys of The Season and the photography of Cecil Beaton. Feminine yet modern, his designs reflect the glamour of the 1950s socialite lifestyle.
The garments feature opulent silks – moire, tulle, organza and gazar, along with nappa leather, silk satin organza and Nicholas's trademark embroidery and embellishments of ostrich feathers, hand-cut silk and leather flowers.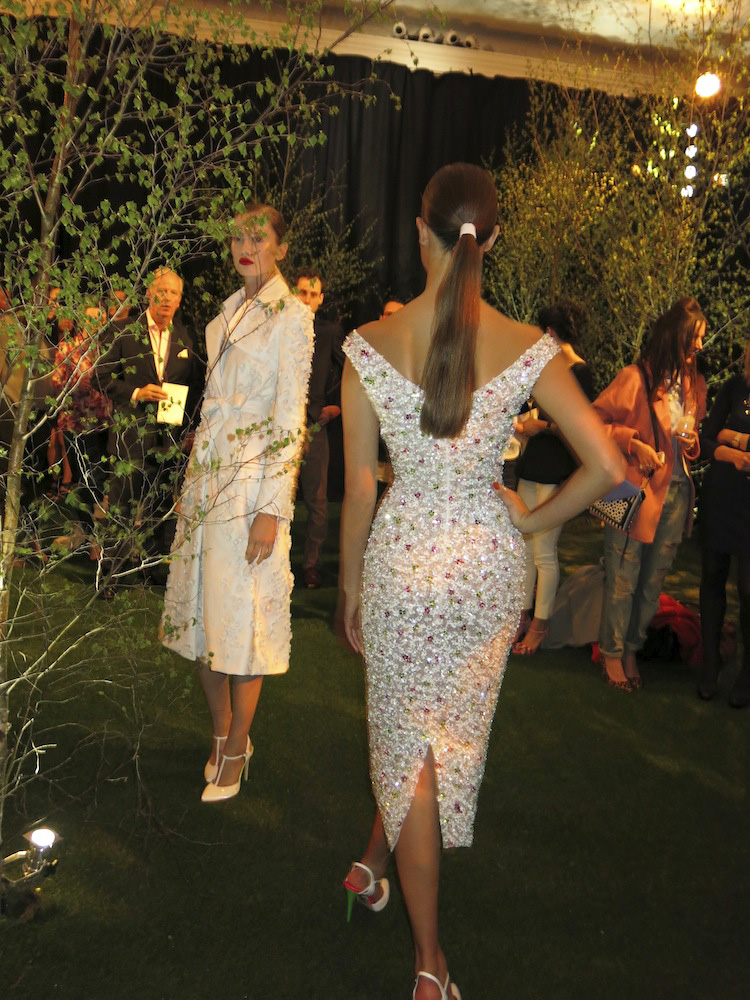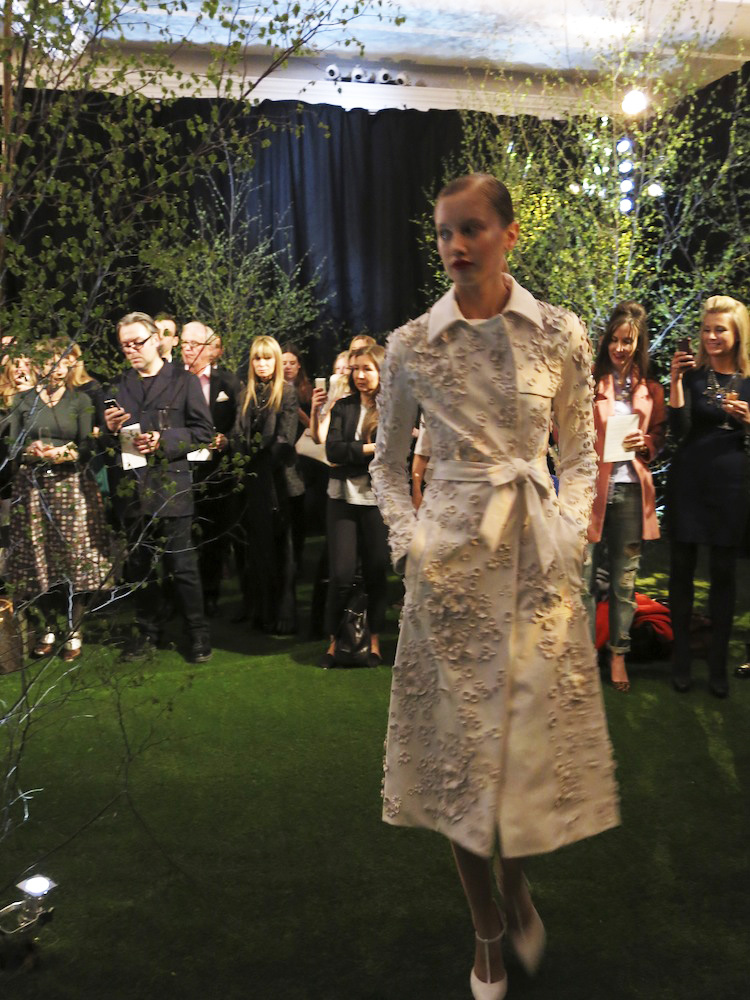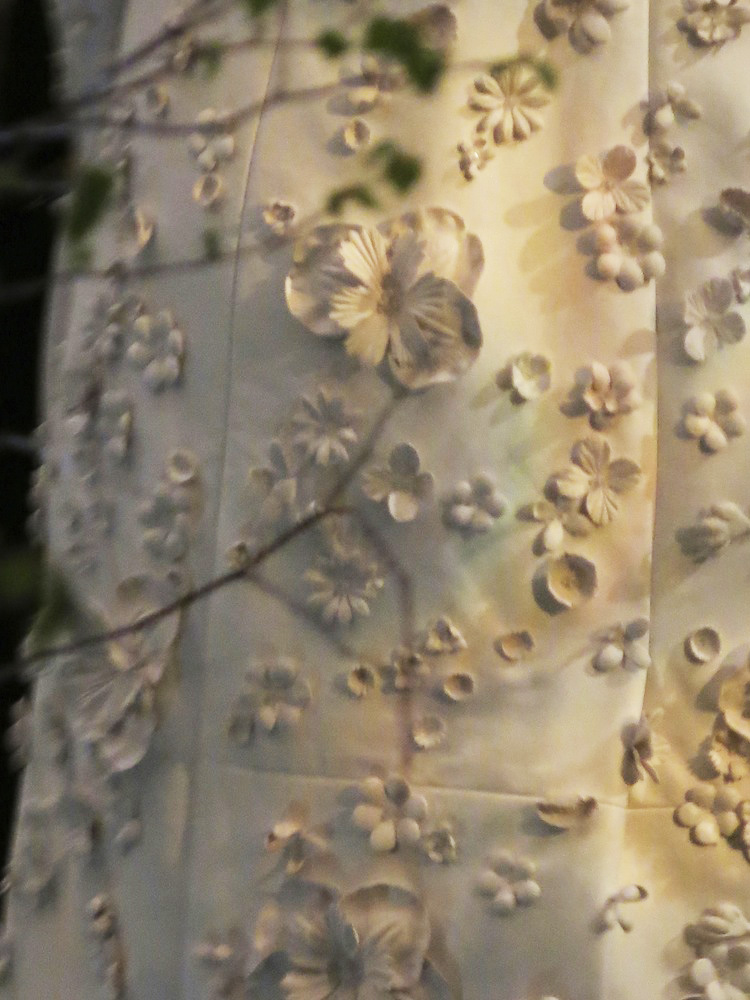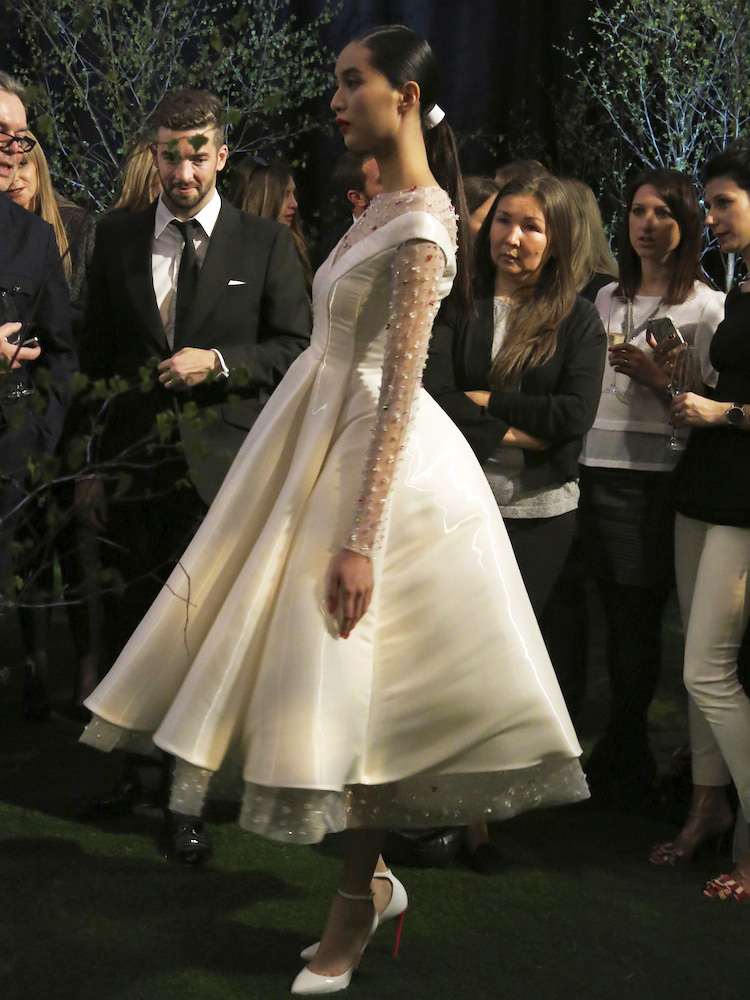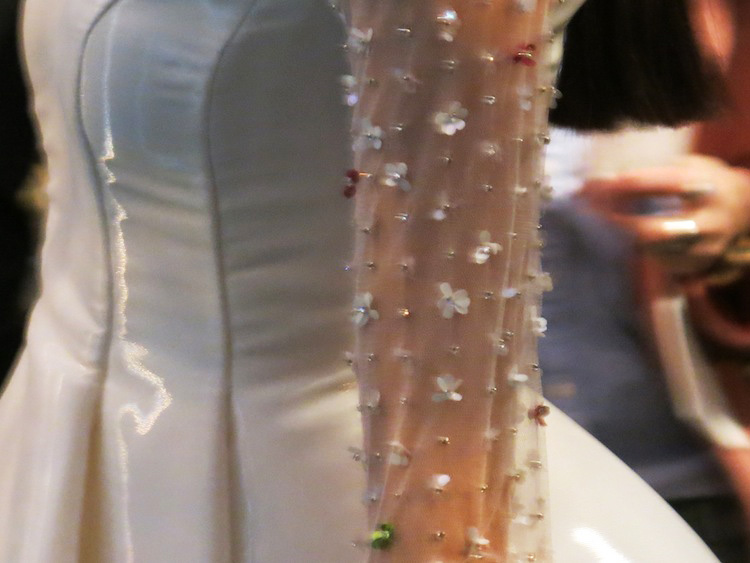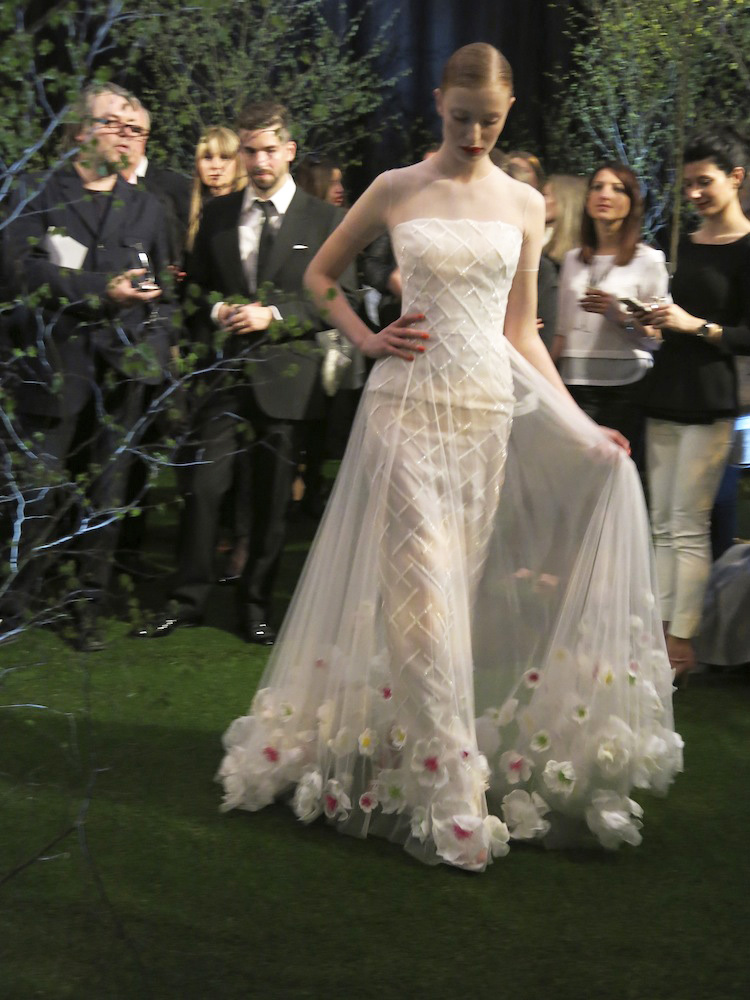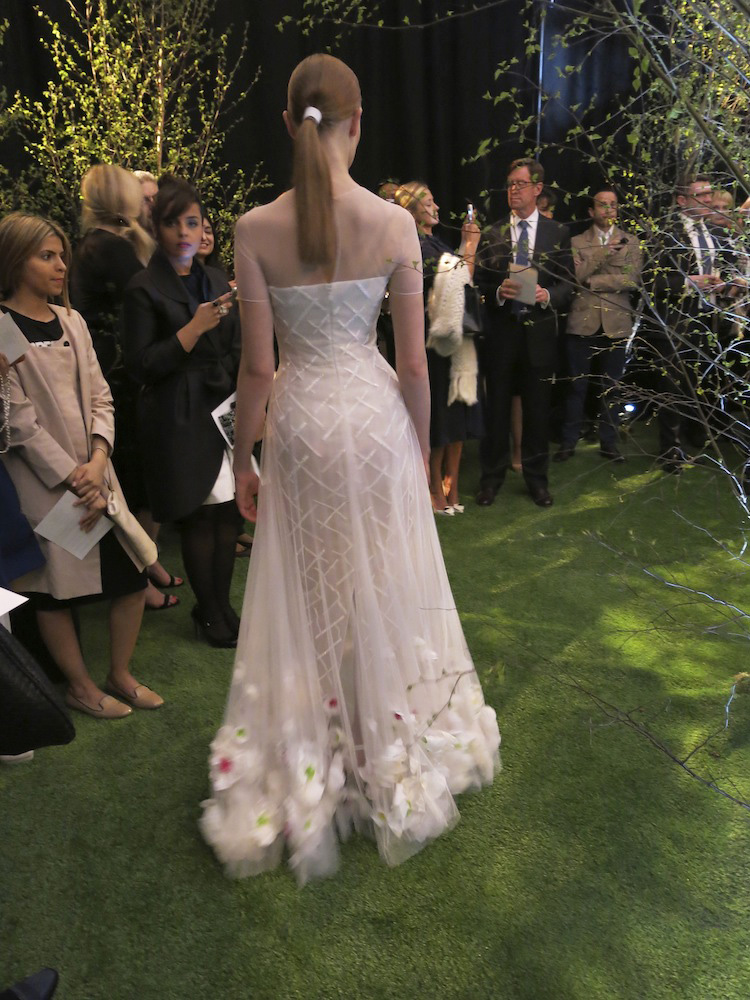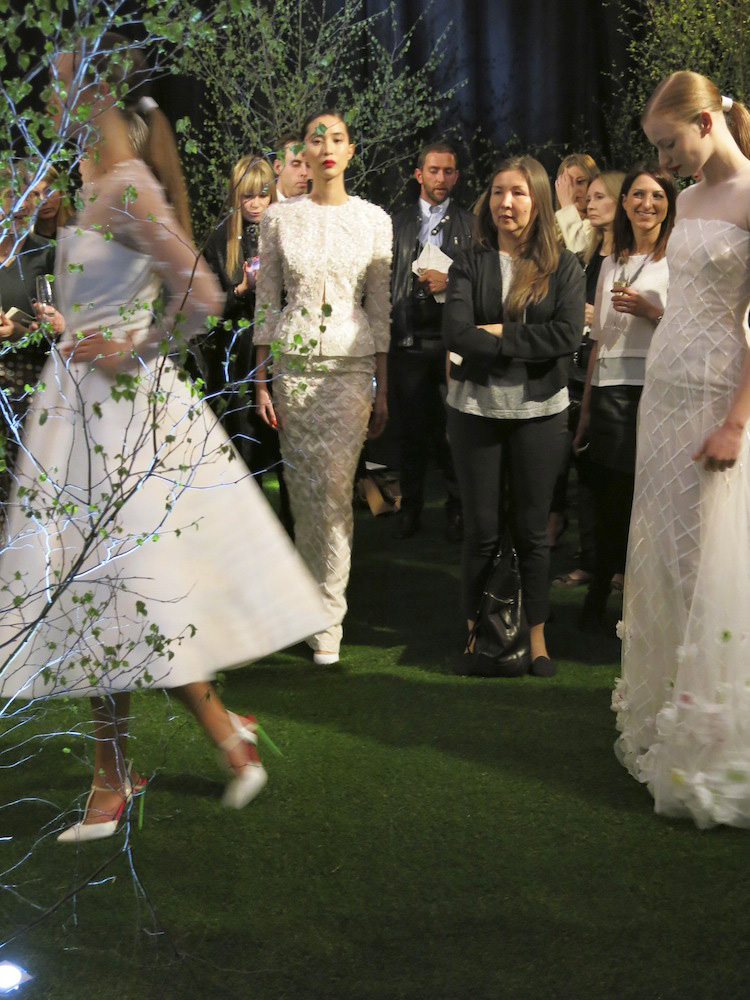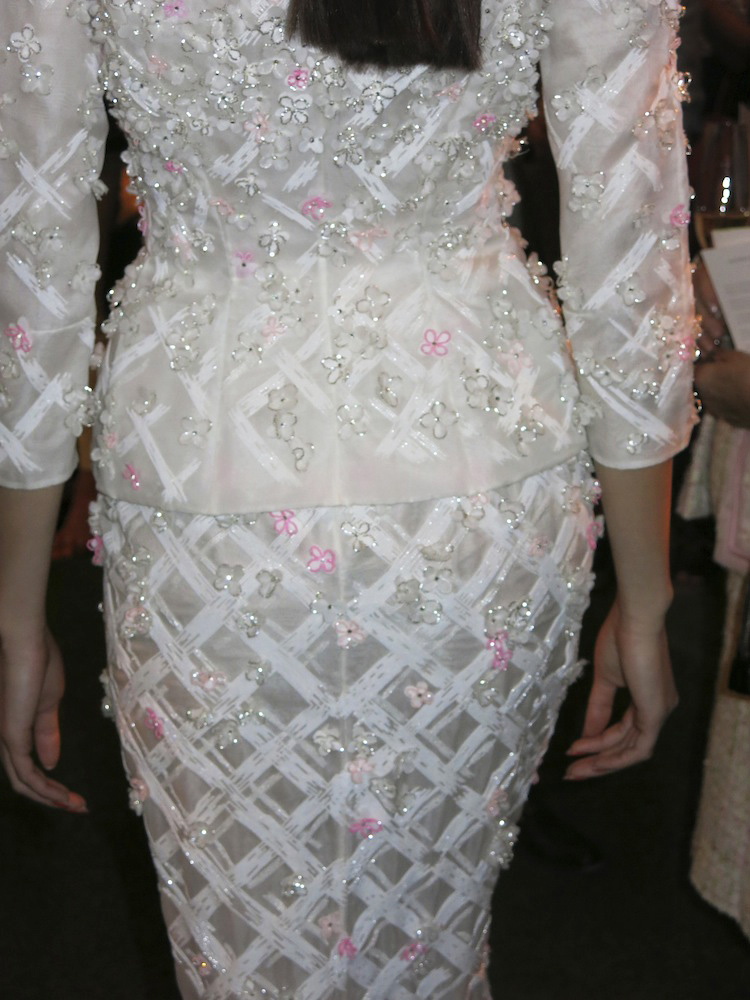 Organic floral motifs appear in the form of geometric patterns.  Traditional 1950s shapes are enhanced by high-tech fabrication techniques. And the pattern cutters' construction techniques honour the work of Charles James, hailed by Balenciaga as 'America's greatest couturier.'
Nicholas's new store, which officially opens today at 49 Brook Street, is the realization of a dream for the designer. The couture service is by appointment only and caters for the world's most elite clients. Oakwell has already dressed the likes of Helen Mirren, Gillian Anderson, Paloma Faith and Naomie Harris. Oscar winners, A-listers, debutantes and brides-to-be will no doubt be flocking to the shop for a touch of his fashion magic, but Oakwell is hoping to attract "a wider audience." In addition the latest pieces, designs from some of his previous collections are also available to order.
It's worth noting that Claridge's offer valet parking, which may come in handy for all those hours spent wriggling fragrant flesh into heavily beaded and embellished dresses. You simply have to see and touch them to realize just how exquisitely made they are. This British couturier and the skilled team at his atelier have brought some of the elegance of a bygone era to life, here in 21st century London.