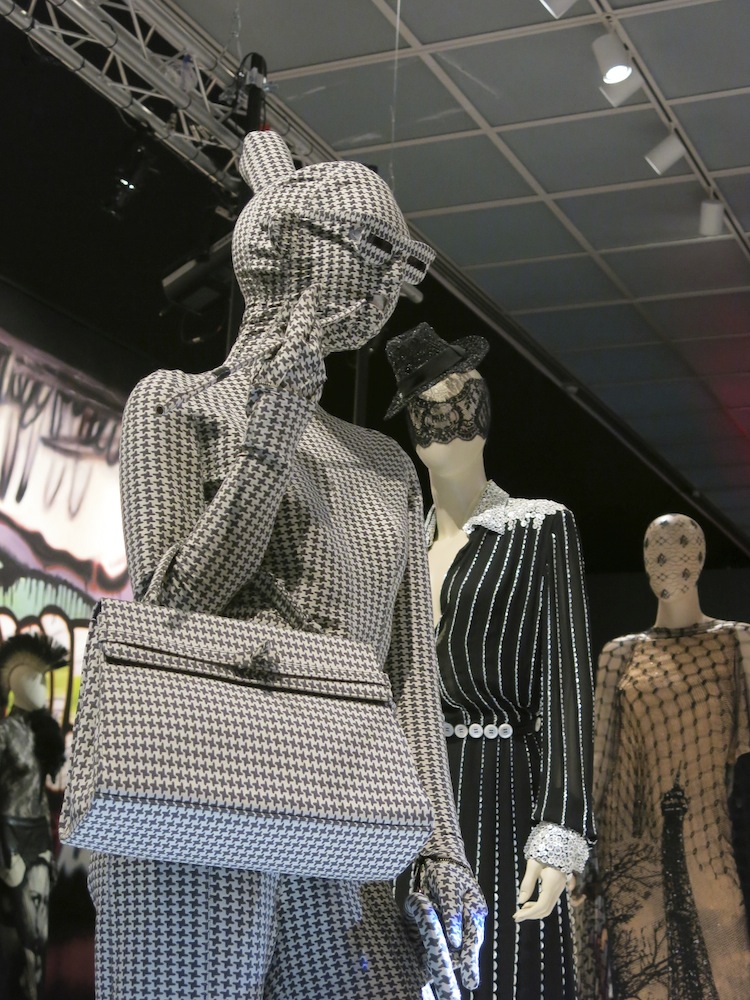 French Fashion Genius: Jean Paul Gaultier at New York's Brooklyn Museum
Dubbed fashion's enfant terrible by the press from the time of his runway shows in the 1970s, Jean Paul Gaultier is arguably one of the most important fashion designers of recent decades. "Very early, his avant-garde fashions reflected an understanding of diverse society's preoccupations, challenging – with invariable good humour – established societal and aesthetic conventions," says Theirry-Maxime Loriot, curator of the original exhibition at the Montreal Museum of Fine Arts.
Now showing at the Brooklyn Museum in New York, The Fashion World of Jean Paul Gaultier: From the Sidewalk to the Catwalk is well worth the airfare to America – but book a flight soon, as the show closes at the end of February.  This is your chance to see 140 outfits and their accessories – mainly pieces from the designer's couture collections, but also from his pret-a-porter lines. Many of the items, created between 1970 and 2013, have never been exhibited to the public before. You simply have to see this celebration of "the daring inventiveness of Gaultier's cutting-edge style."
Born in Arcueil, a suburb of Paris, in 1952, Gaultier drew inspiration from films and fashion magazines to produce sketches of two collections each year, whilst still a teenager. He remained self-taught until 1970, learning the skills of haute couture via work stints with Pierre Cardin and Jean Patou. His own ready-to-wear label was launched in 1976 for women, and 1983 for men. In the late '90s he opened his couture house, showing two collections each year.
Prepare to be shocked – and surprised (especially when the curiously lifelike mannequins suddenly start talking to you). Erotic, ornate, anatomical, tribal – this master craftsman adeptly exemplifies cultural and sexual diversity through his unique blend of art and fashion anthropology.
The exhibition encompasses all aspects of Gaultier's versatile career – from the intricate detail of couture construction (many of the garments having taken hundreds of hours to hand craft), to his TV work, his success within the high octane media-obsessed fashion industry and with his arty celebrity clientele.  Virgins, mermaids, surrealism, corsetry, costumes (including those for Madonna's Blond Ambition Tour) are on show, along with memorabilia from Gaultier's early life – including his visionary conical bra design, first created for a childhood teddy bear.
Gaultier's values stretch beyond the fashion world's established etiquette. He deliberately chooses models of all races, ages, genders and body types.  Taking in themes from the Belle Epoque to 1970s punk, he mixes timelines, genders and materials to create masterpieces that are at once works of art and studies in urbane attitude.
"I respect individualities and I like particularities. I mix and match, collect, twist, and crossbreed codes. Past, present, here, elsewhere, masculine, feminine, remarkable, humdrum, it all coexists…"
It certainly does on Planet Gaultier.