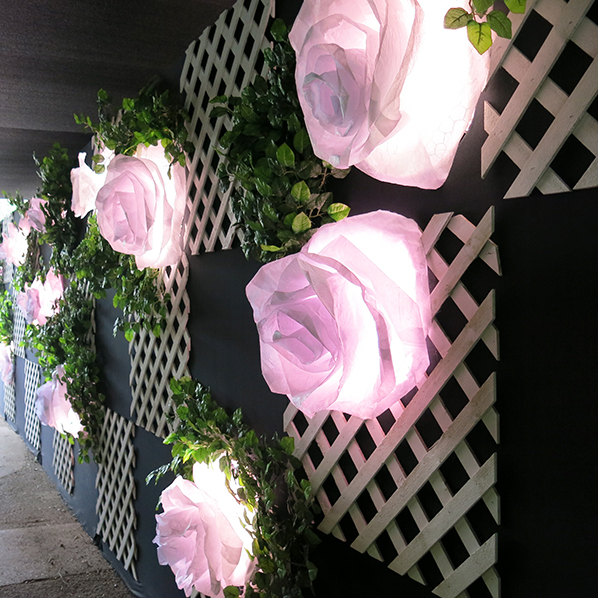 Send in the Flowers: 100th Chelsea Flower Show
Imagine the Chelsea Flower Show in a hundred years time. The weather won't matter, as flowers will be 3D printed using solar energy.  You won't need to visit the show either, just wear your holographic computerised headpiece, whilst your nano-drone camera takes a tour and sends back the footage, complete with the smells and sensations of the occasion. You'll be able to visit the Gucci and Prada 'gardens' from wherever you happen to be at the time, then simply double blink at the images of products you wish to purchase, before printing them at home.
This may sound like futurological fantasy, but with sponsors, retailers, celebrities and their gnomes taking over the event, has the Chelsea Flower Show become too commercial?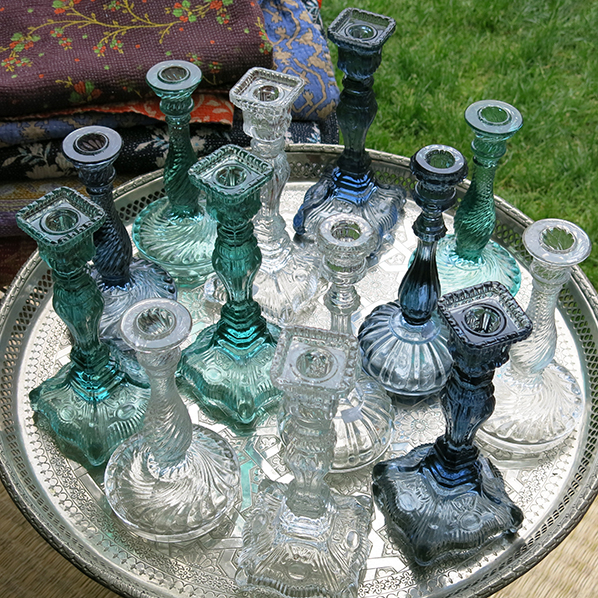 No disrespect for the time, effort and talent that goes into creating the gardens and floral arrangements at Chelsea's world renowned show, but walking around this year, there didn't appear to be as many flowers as usual –  at least not outside. Perhaps this had something to do with the terrible weather we've been experiencing recently? Or perhaps flowers have gone out of fashion – and astroturf embellished with rudimentary twisted metal animal sculptures is the current vogue? Or could this be related to the prevailing economic climate?
The RHS seems to have sidelined garden and floral design in favour of promoting British commerce. Almost everything at the show was themed to suit a sponsor, or to sell something – be it garden furniture, barbeque equipment, sculpture, centenary mugs, teddy bears, or fragrance.
Artisan retreats, which wouldn't have looked out of place at a homes and interiors trade fair, showcased the talents of British designers, such as Wayne Hemingway.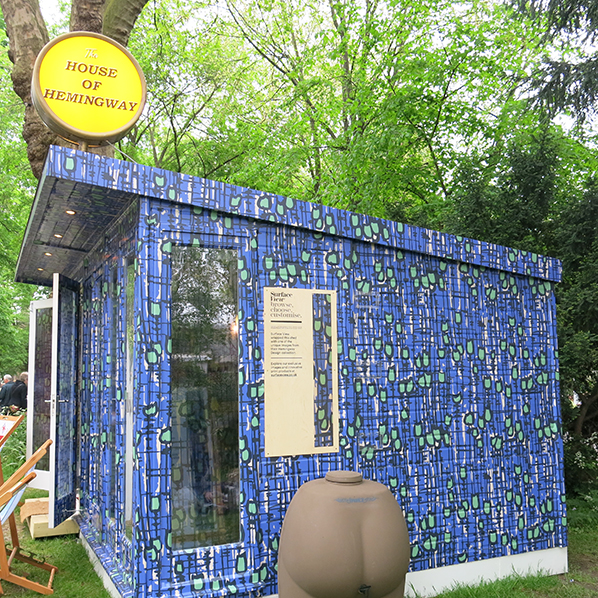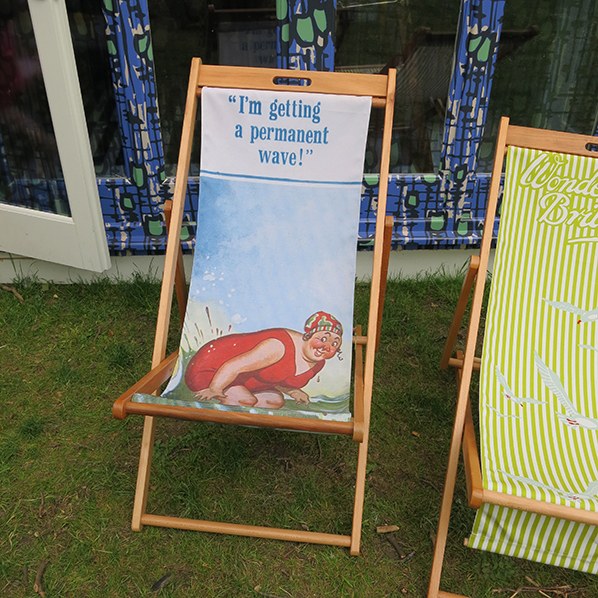 There were few flowers here, except for the faux roses in Cath Kidston's ubiquitously floral hideaway.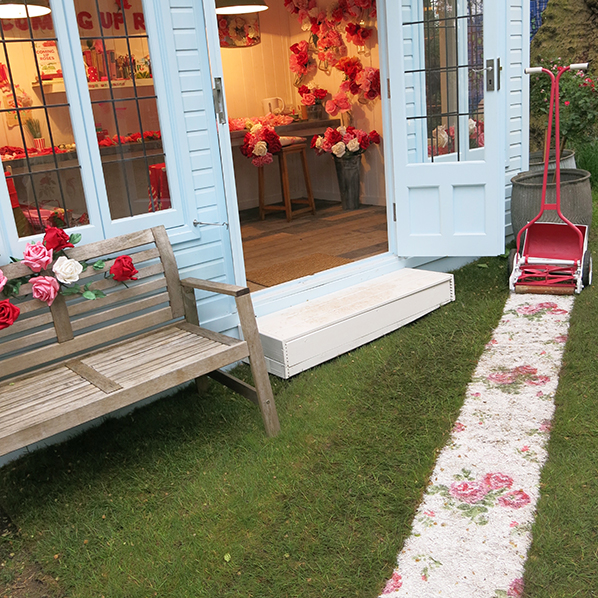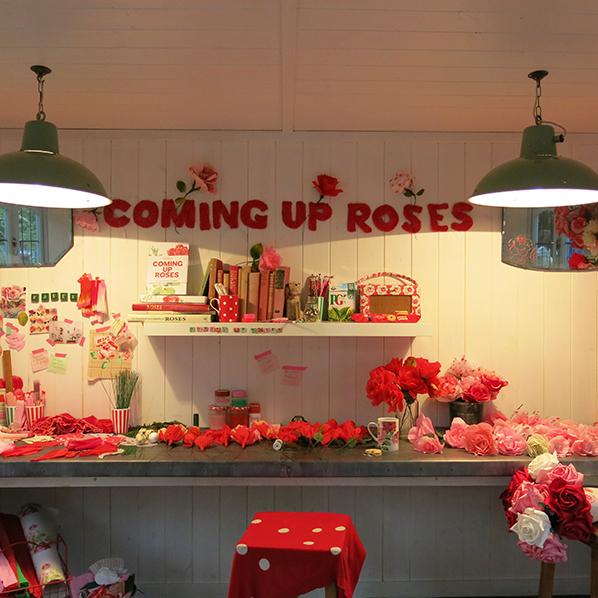 Pippa Small's summerhouse had a couple of flower pots outside – but they weren't allowing people in, just to peer through the door to see a mural on the wall.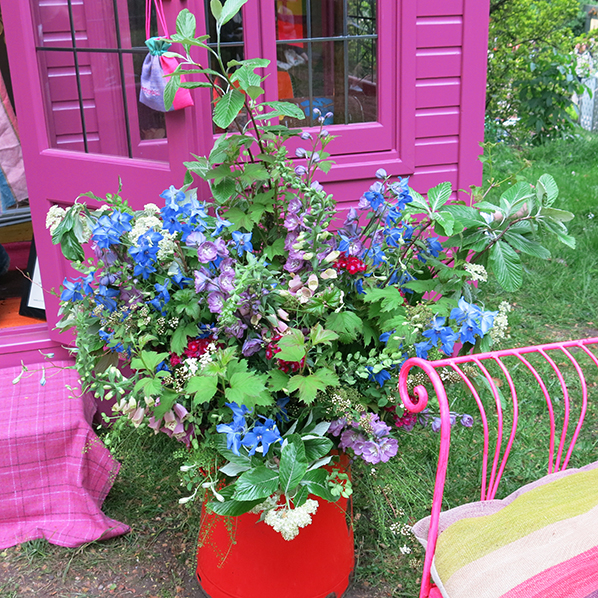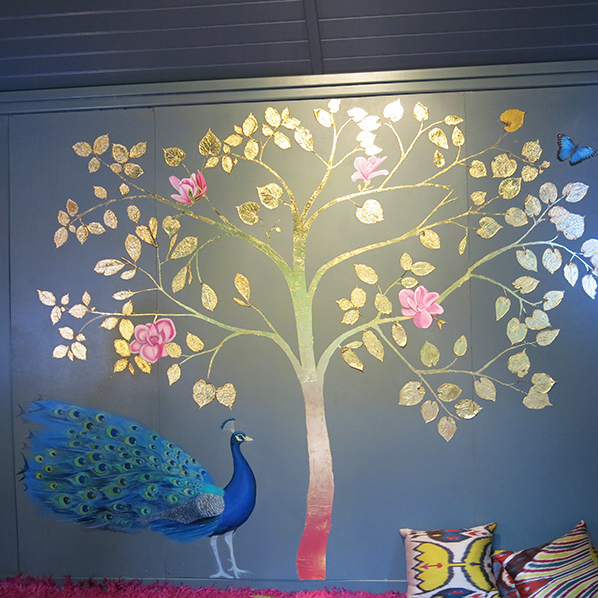 If you are planning a new shed for the end of your garden, why not DIY decorate, rather than adorn it with Rob Ryan's artwork and accessories…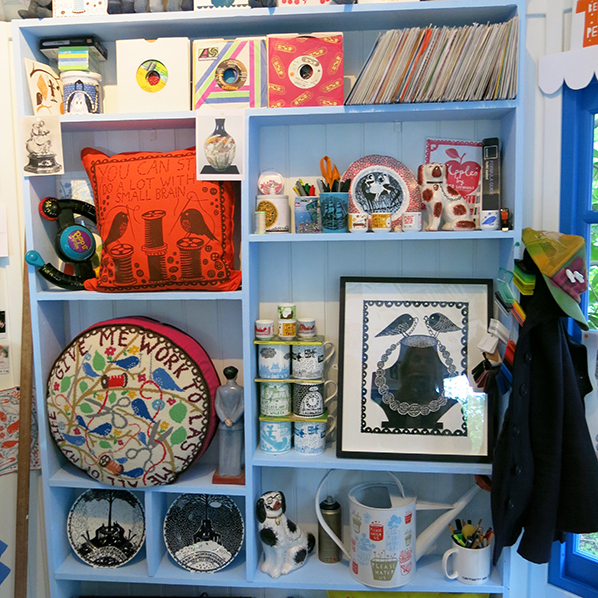 It would certainly be cheaper to fill the space with your own clutter – and would reflect your own personality and memories rather than someone else's.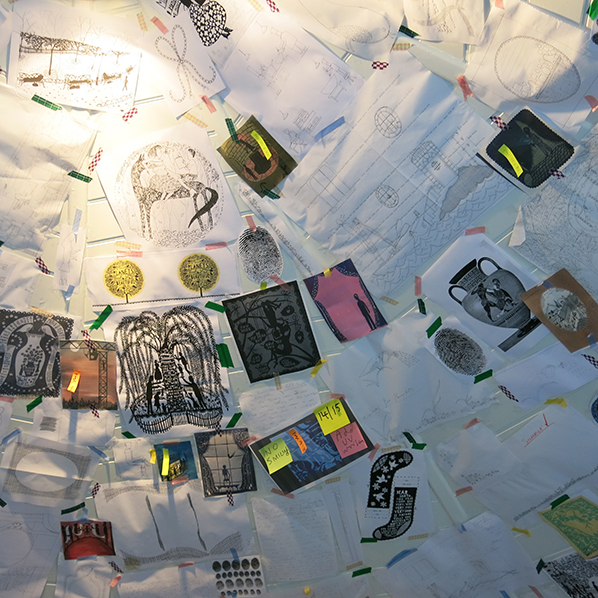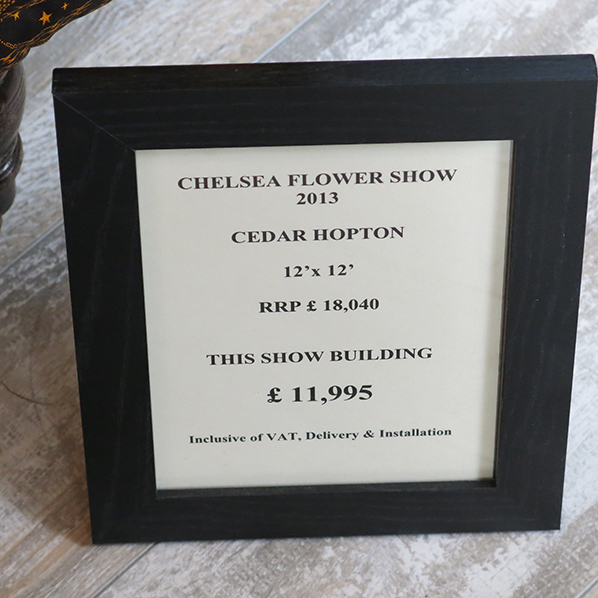 London College of Fashion's retreat featured garments hanging on a frame. Admittedly, the textiles were skilfully hand dyed using a Japanese process and dyes from the students' Mare Street Dye Garden, including Japanese indigo, weld, madder coreopsis, woad and marigold (possibly the plants seen in some token pots outside?)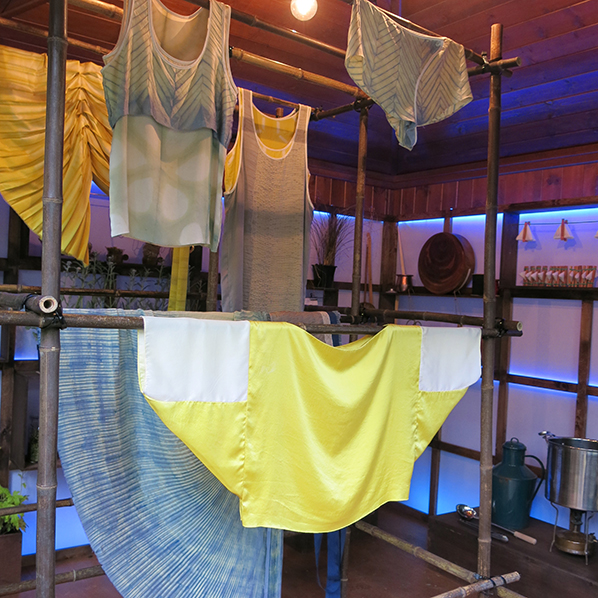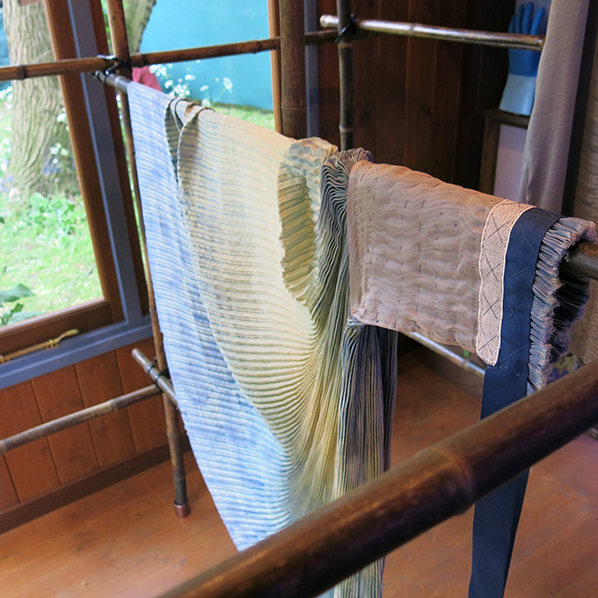 Rebecca Louise Law's floral art installation consisted of around 7,000 dried and real flowers at a cost of roughly £30,000. But this was nothing, she explained, compared to the 20,000 flowers used in a previous display she created for Jo Malone.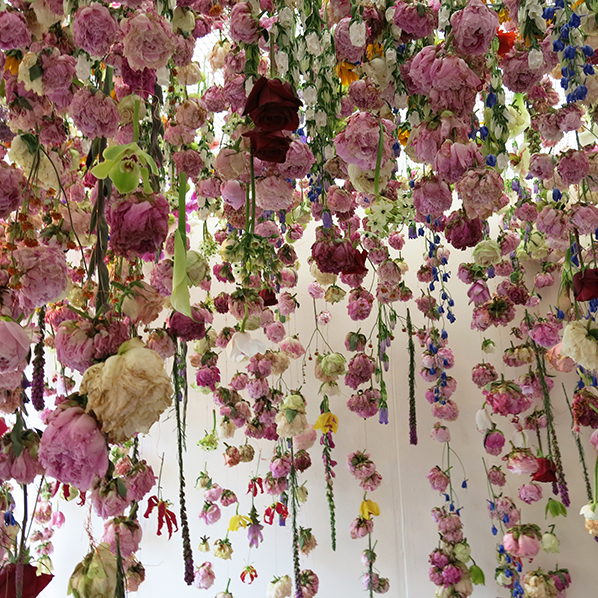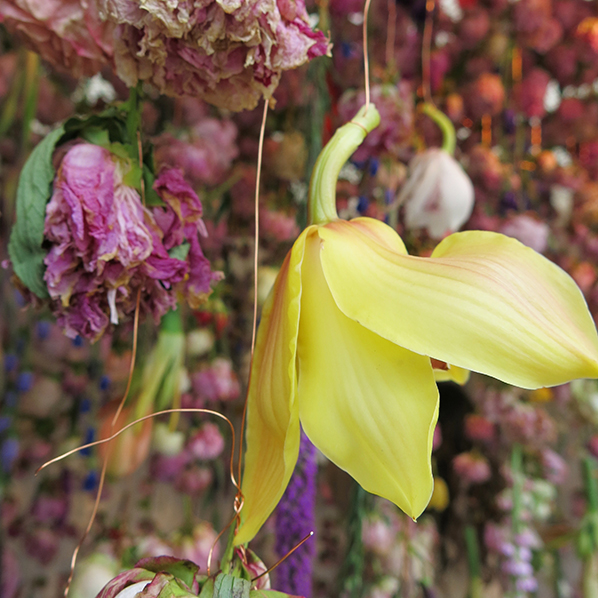 Might this money have been better spent on something more permanent? Flowers planted in soil, perhaps?