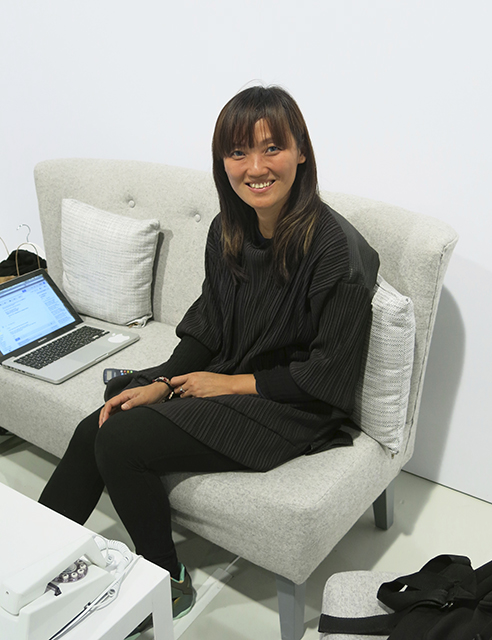 Vinti Andrews – Heritage meets Hip-Hop at London Collections: Men
Here's a tip for male readers: If you want to have women fighting over you, there's an emerging menswear label you should check out.  Beware though, because these girls will have ulterior motives… they just want to steal your clothes.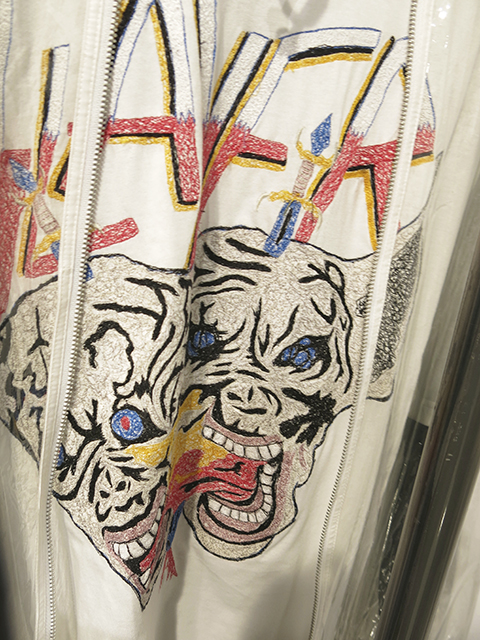 Vinti Andrews is a collaboration between Vinti Tan (pictured) and Paul Andrews. Whilst they are not holding a fashion show for the A/W 2014-15 season, their collection can be seen at The Hospital Club as part of London Collections: Men, where these photographs were hurriedly taken.
Vinti's background is Central St Martins and Vivienne Westwood, whereas Andrews' British 'heritage' designs are inspired by electronic music subculture. Between them they produce clothes that are individually handcrafted from high quality materials, yet funky enough to wear on the street.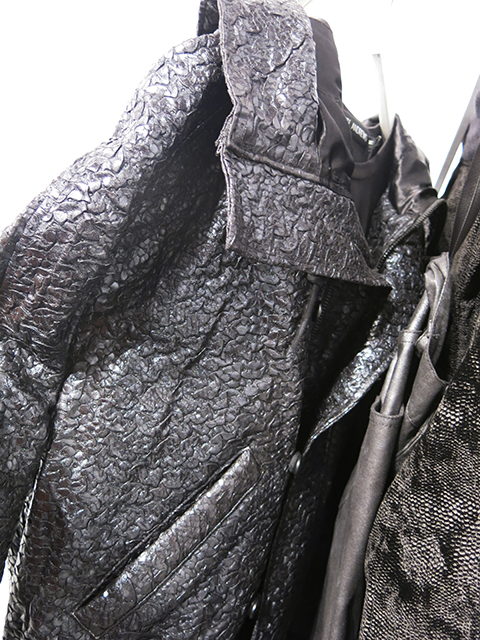 The designers were even approached by Nike to mark the 10th anniversary of Air Max by creating a number of English pit bull terrier dogs made from deconstructed (fashion-speak for torn up) Nike trainers. Each dog takes a couple of weeks full time work to complete and can be purchased for around £3500.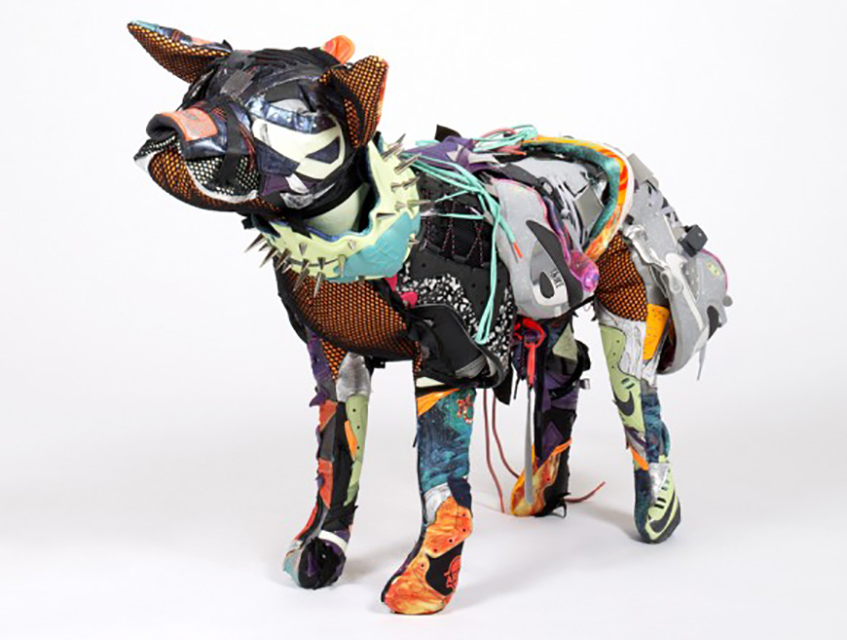 Items from the clothing collection are much cheaper – though, curiously, there are no stockists in London as yet. We predict there will be after this showing, as the label offers a rare mix of sporty wearability and cutting-edge cool. Talking of which, Vinti's trainers are pretty cool too. Apparently, they are from the men's range. There you go, men get to have all the fashion fun these days. Watch out for women stalking your wardrobe soon!