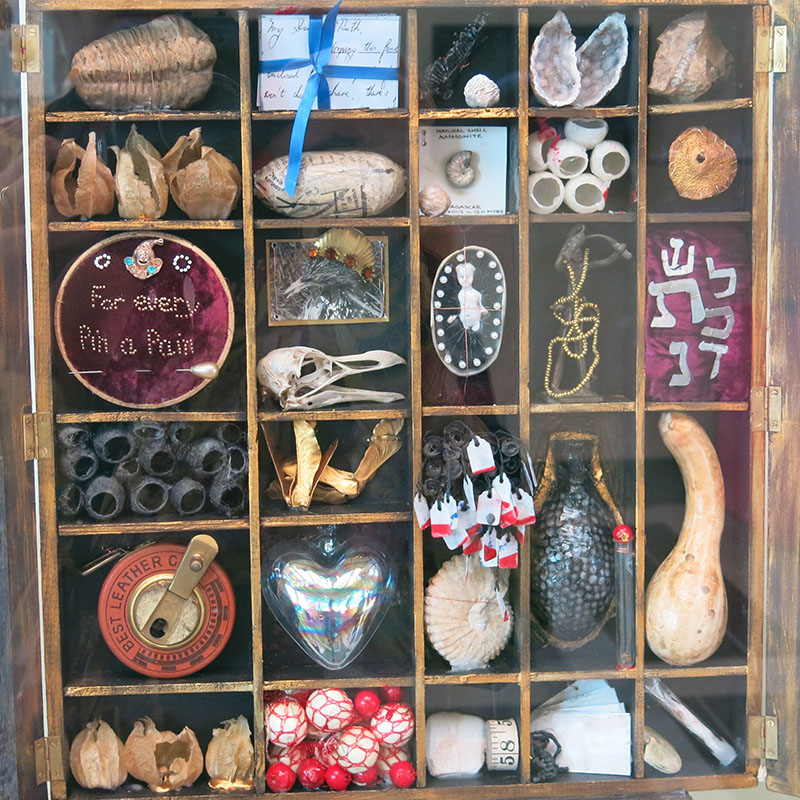 A Treasured Collection at London's Museum of Childhood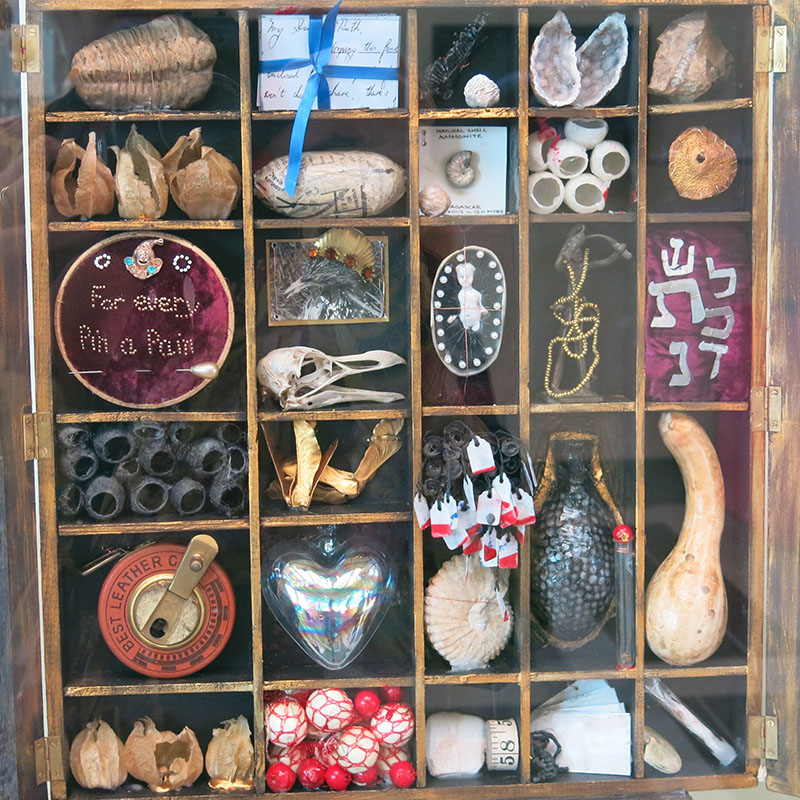 A trip to the V&A Museum of Childhood in Bethnal Green cannot fail but stir up memories for each and every visitor. But apart from vintage toys, games and nursery memorabilia, which other personal items and experiences evoke a sense of nostalgia? The eclectic exhibition in the foyer of the museum until 1st September is an installation of personal collections of treasured keepsakes, mementos and memories belonging to artists and people living in the local area.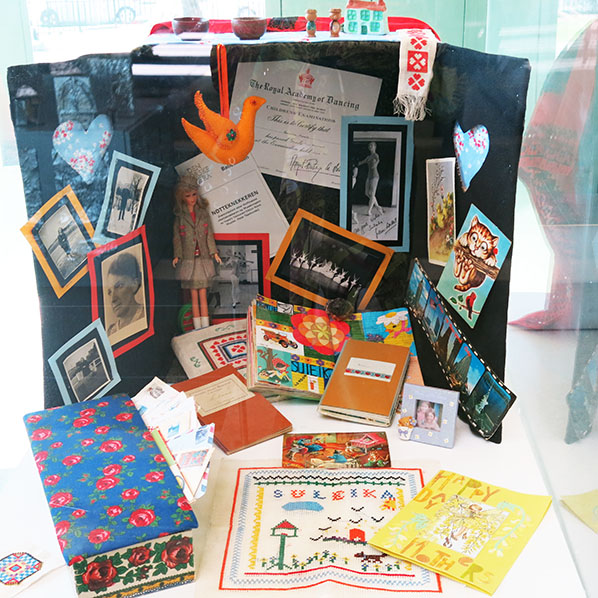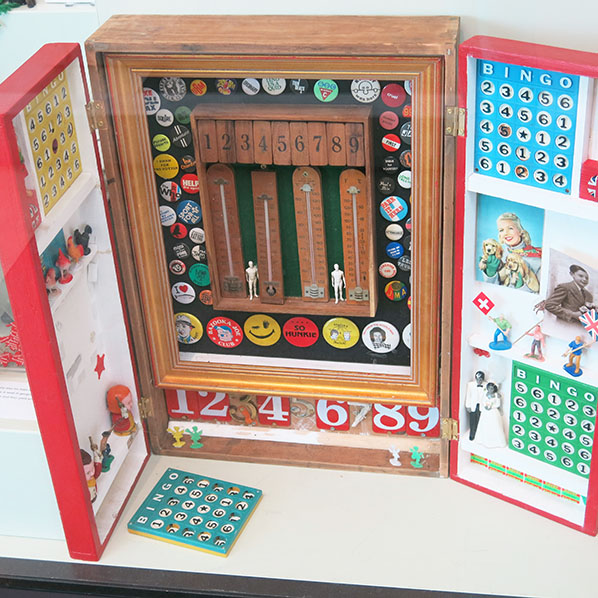 Fiona MacIntosh's memory box "is me: red and easily amused." She says that her "love of food and travel have shaped me in more ways than one. I still feel wide eyed and excited like a child with new destinations both at home and abroad."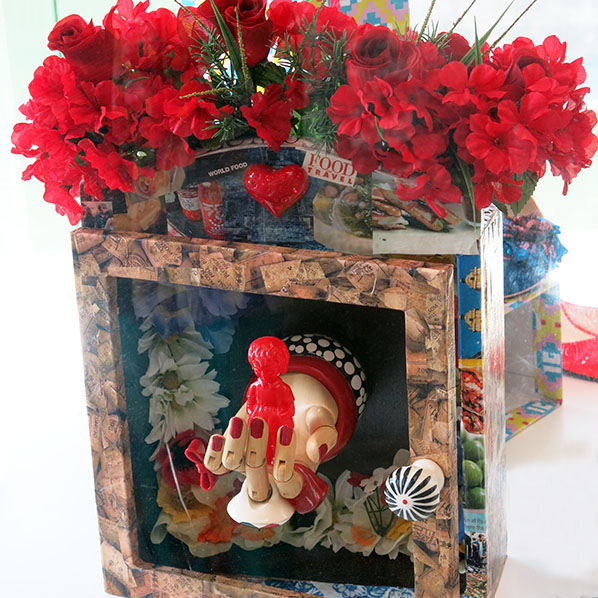 For Jane Cousins, shoes are a "constant obsession and source of joy… It all started in Singapore when I was about 18 months old. There are pictures of me naked, wearing only my Mum's burgundy sling backs and Aunt Dinkie's dangly earrings."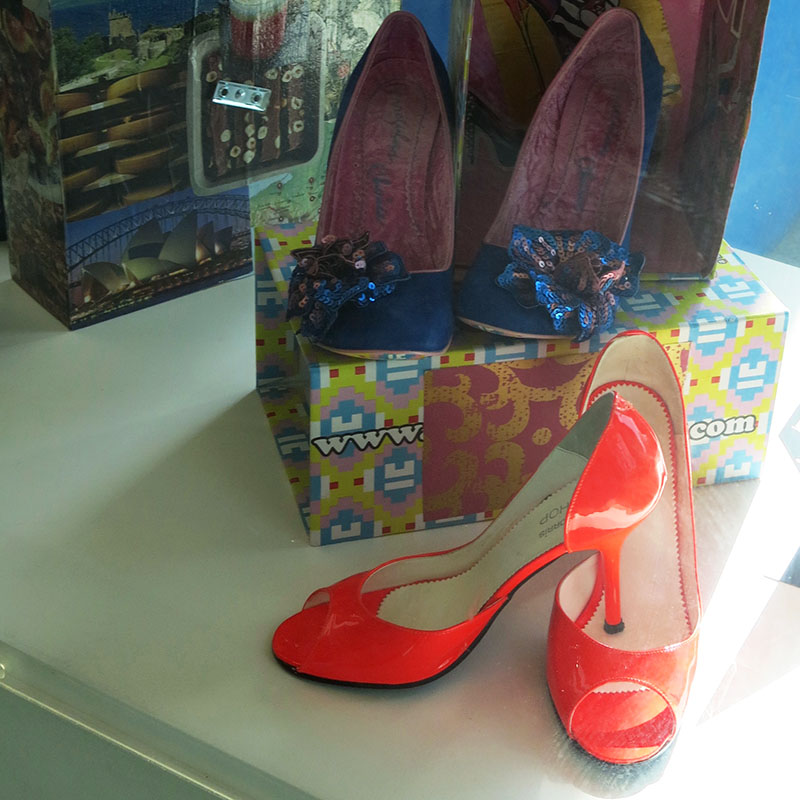 Much of the inspiration for the exhibition was provided by the late Baa Hare Duke, who systematically ordered family heirloom objects, photographs, letters and documents as memories of significant people, events and periods in her life – leaving a meticulously archived legacy for her family. In her last years she suffered from Alzheimer's and, whilst she struggled with her short-term memory, one of her greatest pleasures was to reminisce about family life and her own childhood. Items on display include Baa's box of miniature letters and postcards – correspondence between Baa's dolls and those of her sisters.
Ruth Weinberg gathers material as inspiration for her work as a sculptor. Her work For Every Pin a Pain (named after a Victorian pincushion from the Museum's collection) is like a curiosity cabinet of unusual items – including a brooch, which belonged to her Russian grandmother and her father's tailoring scissors, chalk and tape measure (from when he was a cutter for Simpsons of Piccadilly) – see above top.
Year 5 and 6 from St John's Primary School in Tower Hamlets attended an after school club at the museum and created a cabinet of significant people, places, memories, objects and festivals.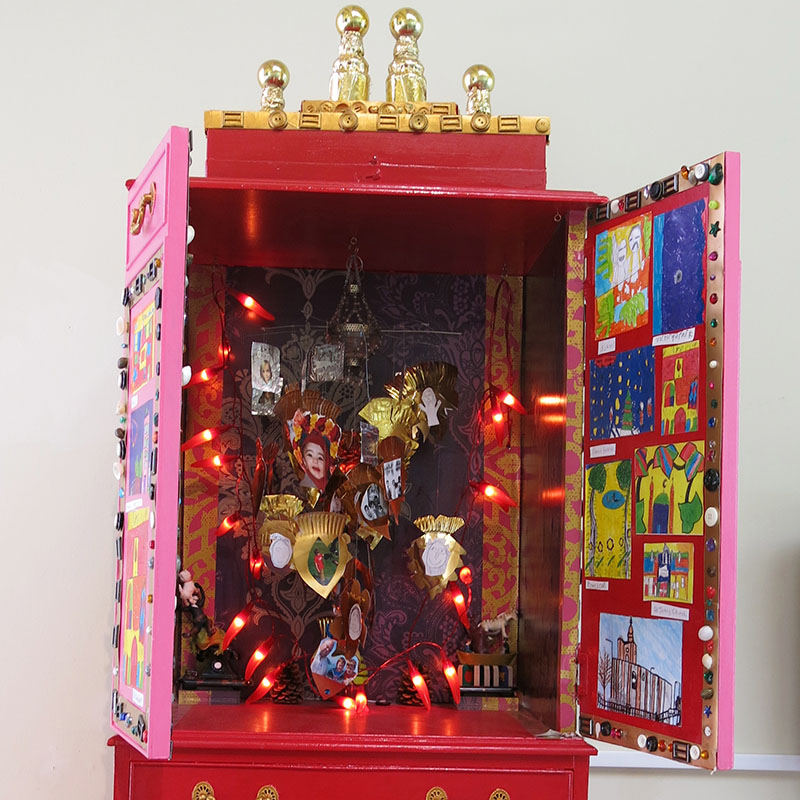 And sixty year 6 pupils from Cayley Primary School, Tower Hamlets, together with twenty children from Halkevi Kurdish and Turkish Community Centre, created their own mini-museums during a series of artist-led workshops. These were combined to form a shrine, which is the centerpiece of the display.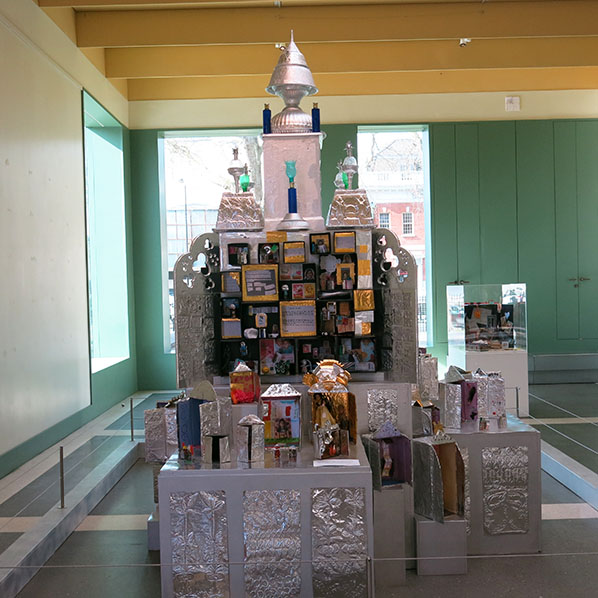 Also exhibited is Oh My Gods – an ongoing project between craft designer Jasleen Kaur and textile designer Lokesh Ghai. They have made contemporary souvenirs, using images of popular heroes, personal mentors, iconic figures, gods and role models. The sovenirs include hand embroidered tea towels and other domestic items, destined to become treasures of the future.