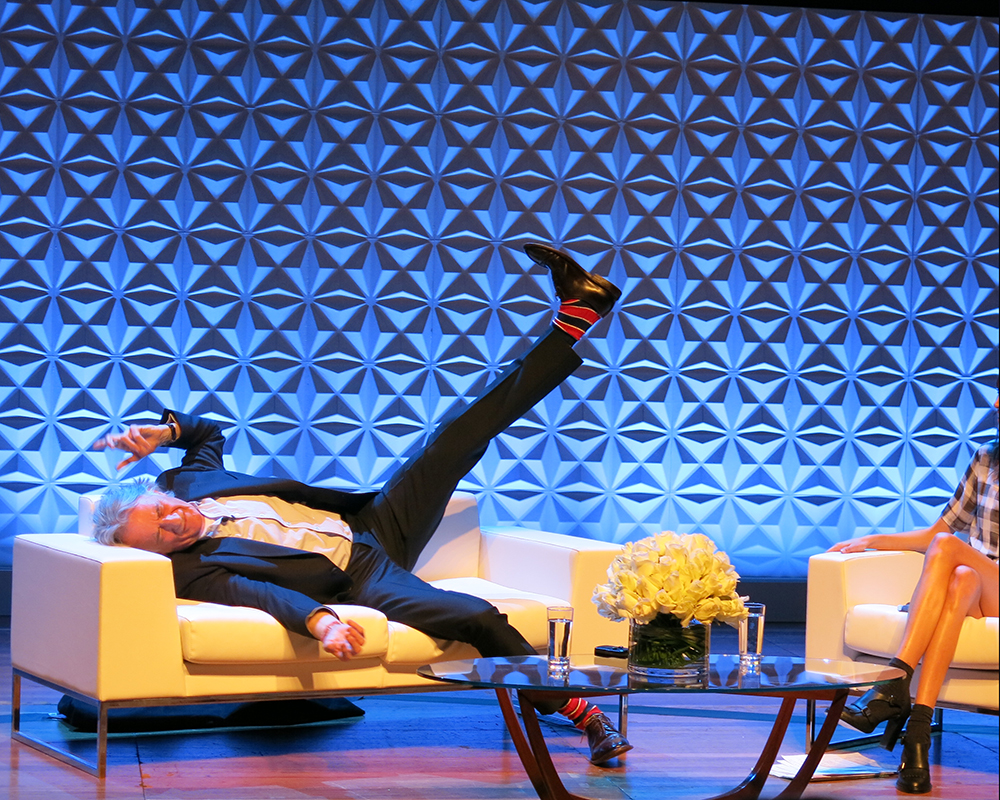 Fashion, Personality and Paul Smith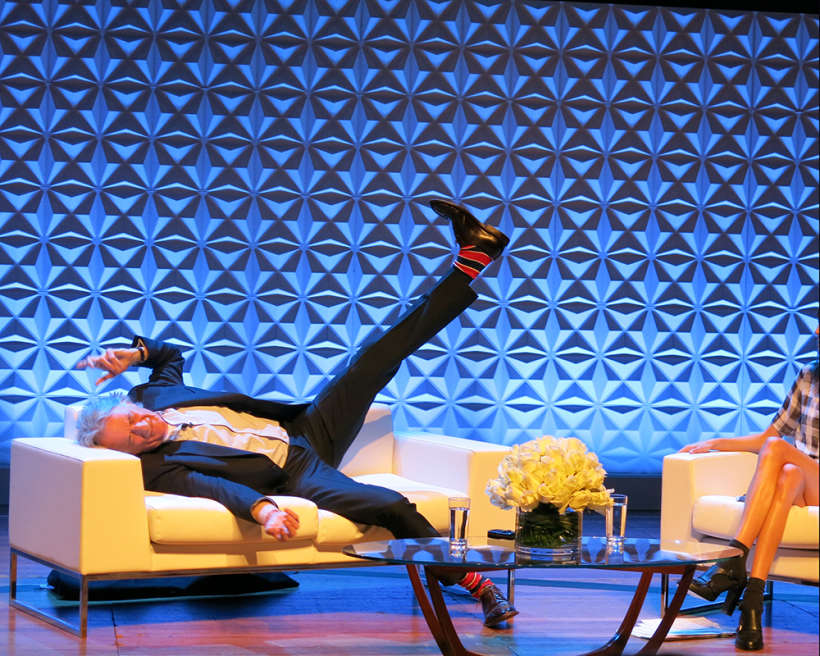 Judging from his curious antics on the stage and the sofa at this weekend's Vogue Festival, Sir Paul Smith obviously hasn't read Tim Parks' brilliant book, Teach Us to Sit Still.  Smith's desire to 'find inspiration in everything' must also keep him on his toes – let alone heading up a global fashion empire, with 265 stores in Japan alone.
His talk on 'fashion and personality' was amusing, entertaining and a testament to the designer who prefers a technology-free life. Smith never uses a computer… though he does have four assistants to handle the 600 or so emails he receives every day.  His sharp mind, sense of humour and love of life were all demonstrated during this presentation and interview with Alexa Chung – which, actually, was more of a performance.
Some words of wisdom from the originator of one of Britain's most successful fashion labels: Aspiring fashion designers should try to strike the right balance between the modern digital world and real life observation on the street. On style Smith says, "if you know your body and your personality, you can put a look together… don't dress for fashion, dress for yourself."