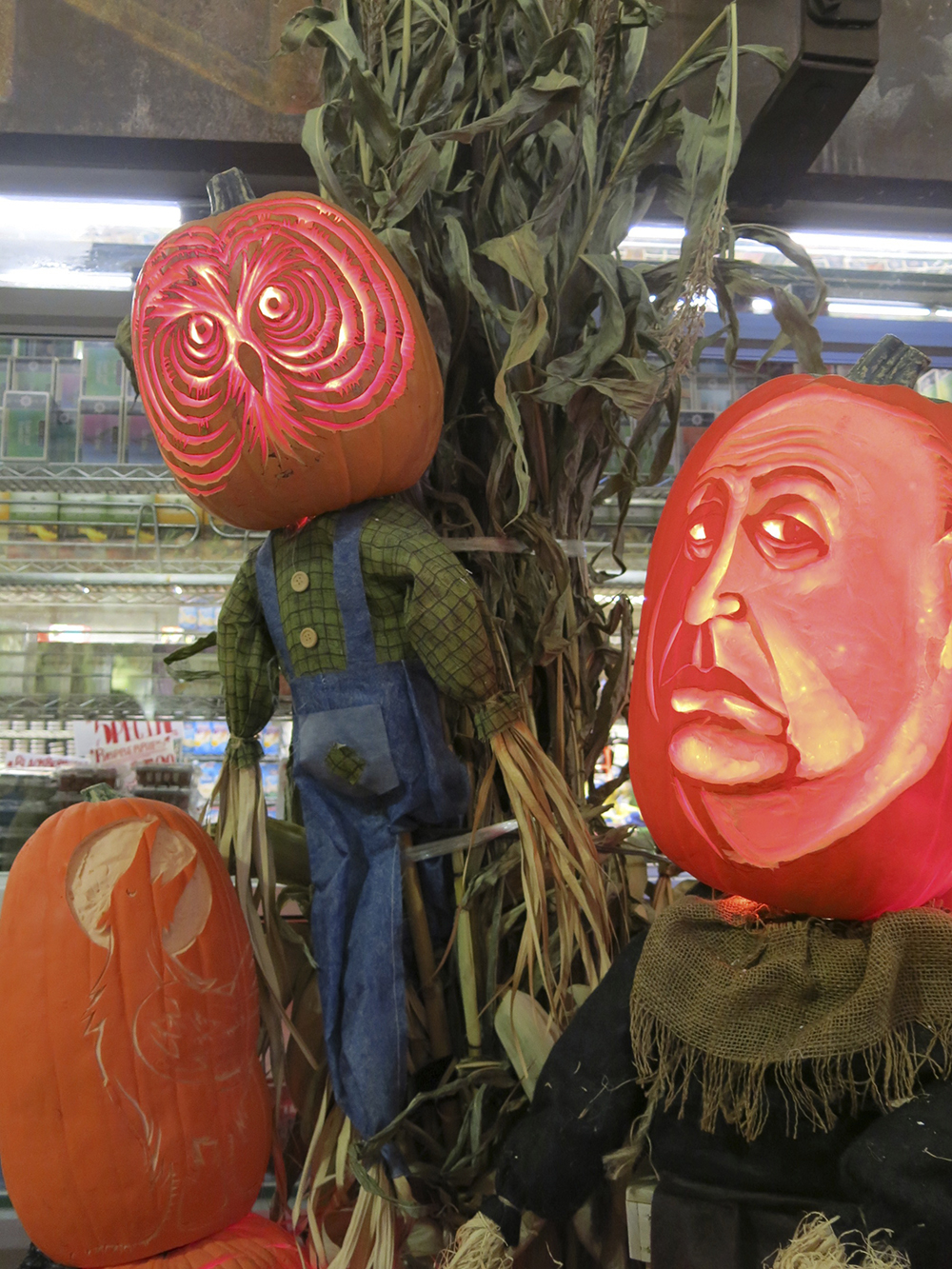 Curious Pumpkin Sculptures – Happy Thanksgiving!
Some of them look like they were left over from Halloween, but the pumpkin sculptures in New York's Chelsea Market are handmade works of art. Take a look at these painstakingly handcrafted curiosities and let us know what you think… The one on the right reminded us of ex-President Gorbachev – or could it be David Gest?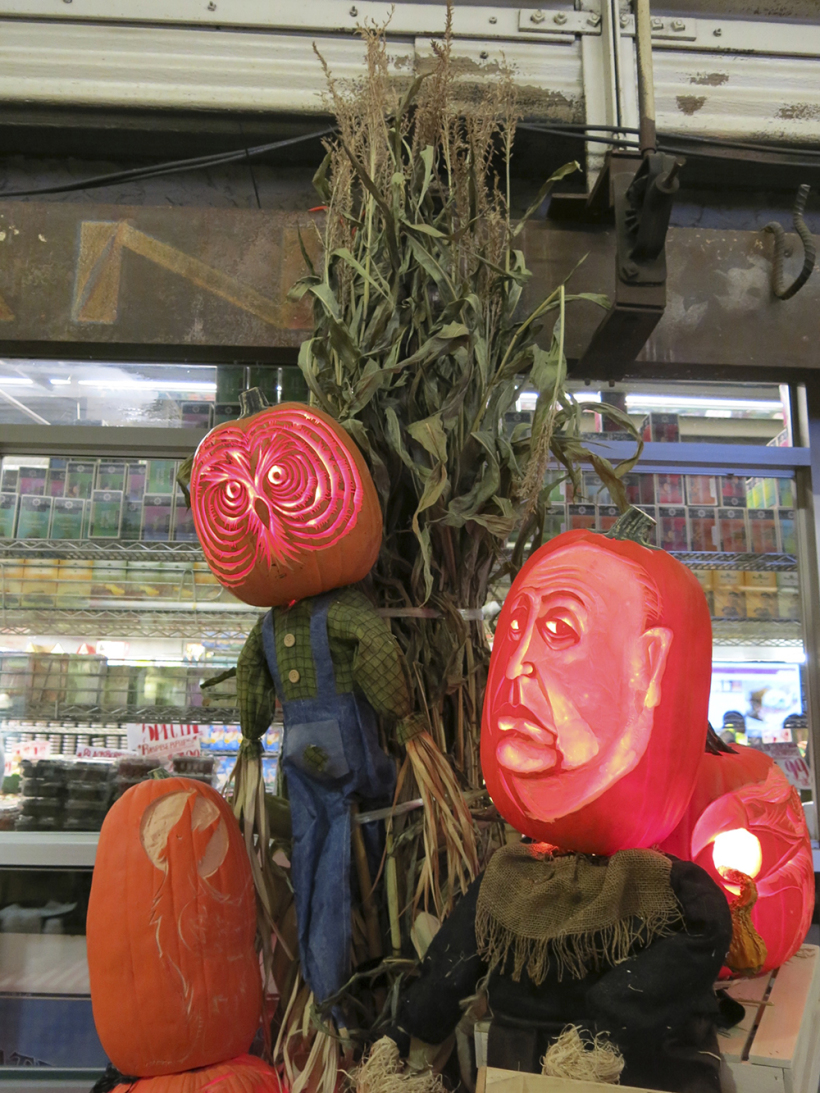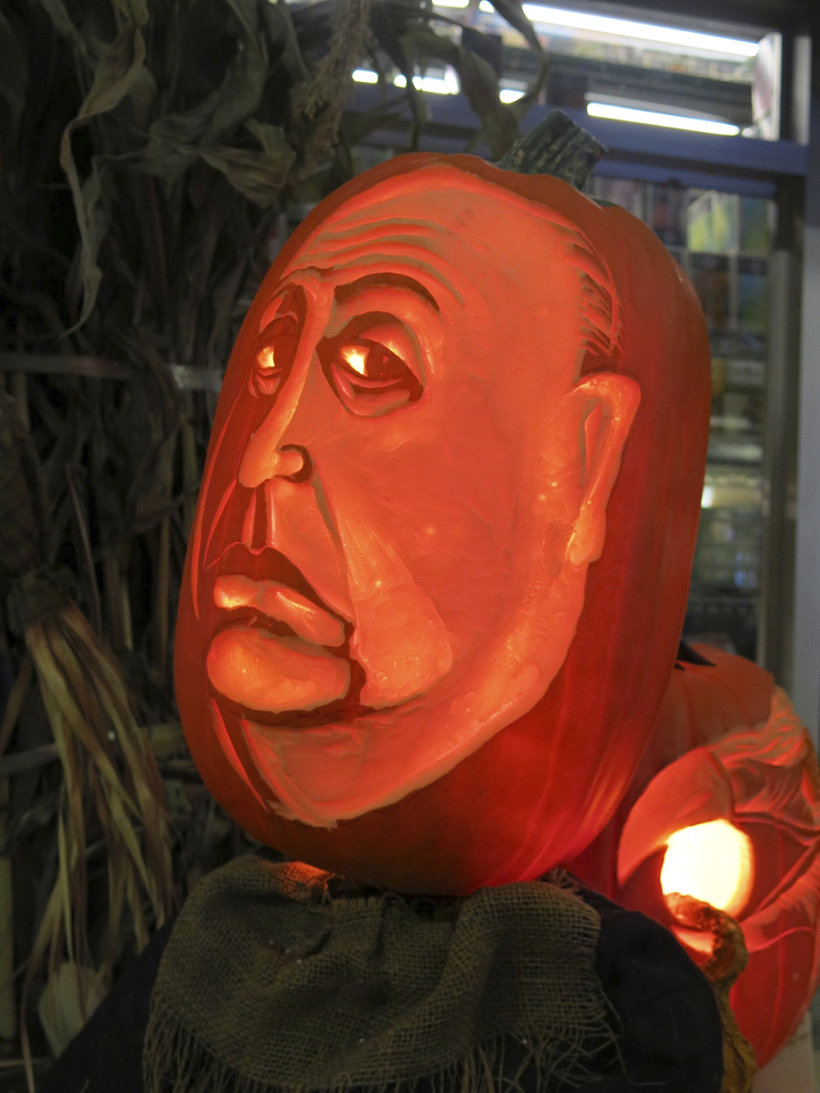 And this is no turkey… possibly the American Eagle?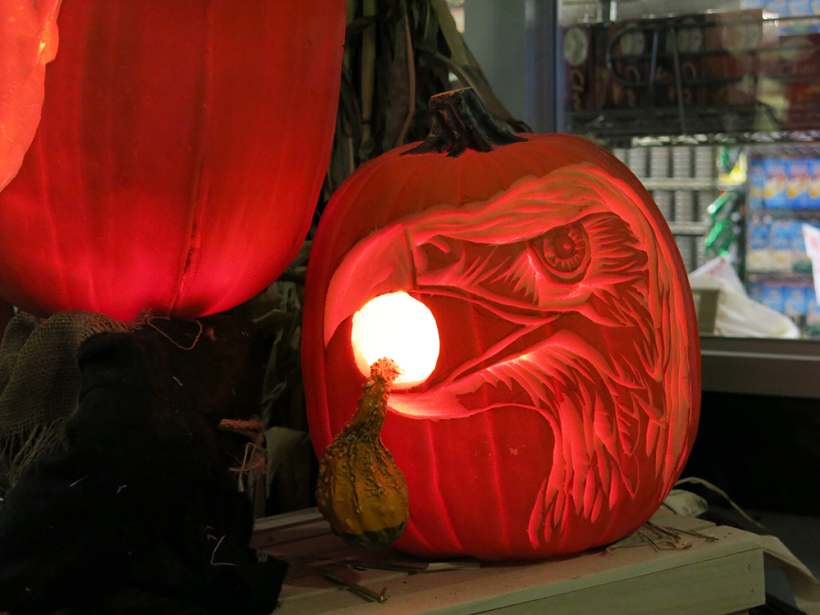 Perhaps this is a turkey? Or could it be a vulture?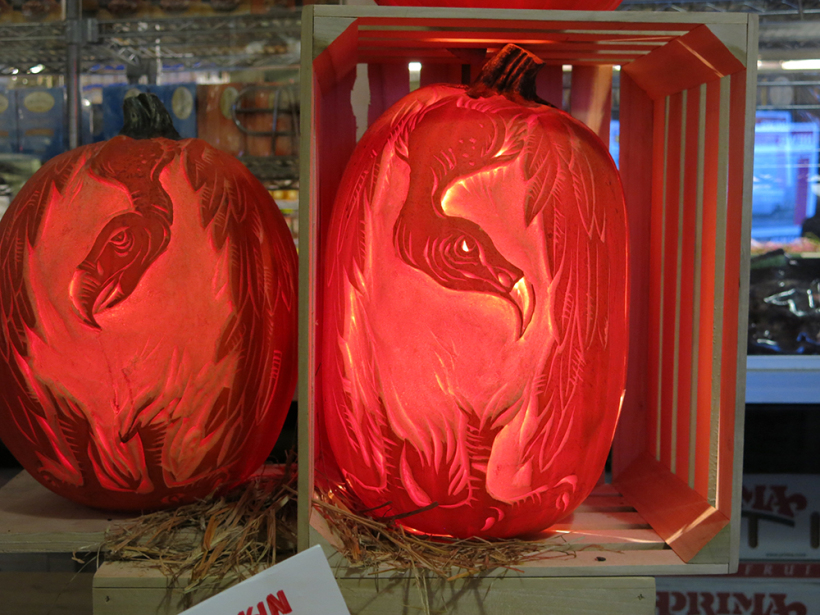 Obviously this is a bat. Out of Chelsea, New York.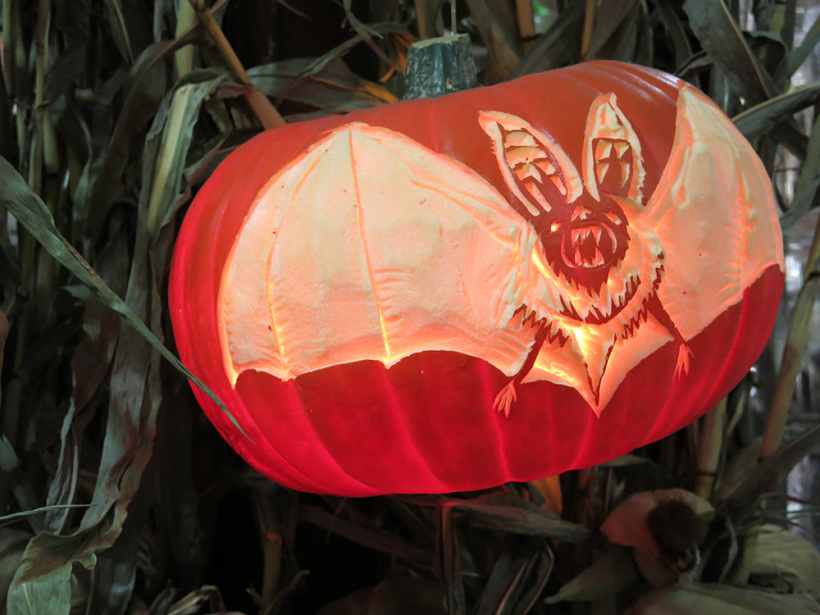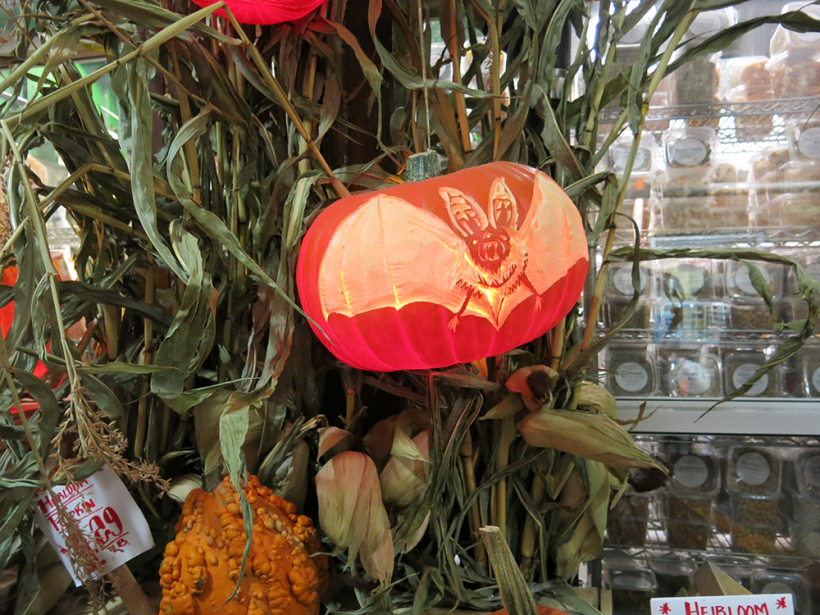 Not quite sure about this one, but it's a tad scary.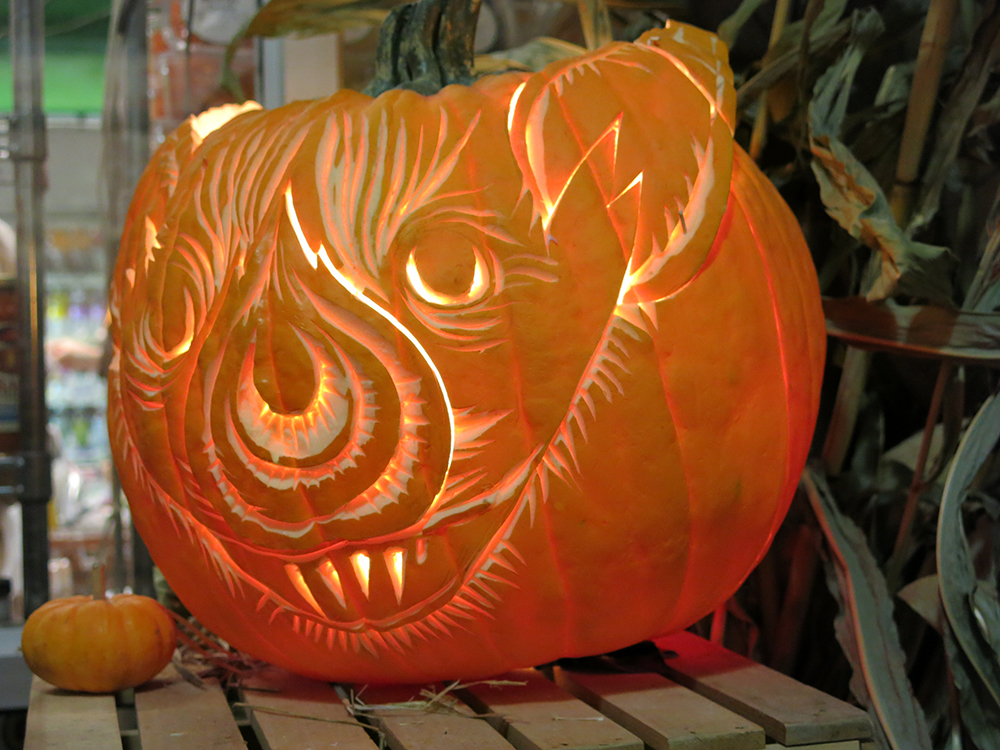 Oh and here's the raw material – plus some rather prettily arranged pumpkins, gourds and vegetalia outside Bubby's High Line restaurant, below. Happy Thanksgiving!