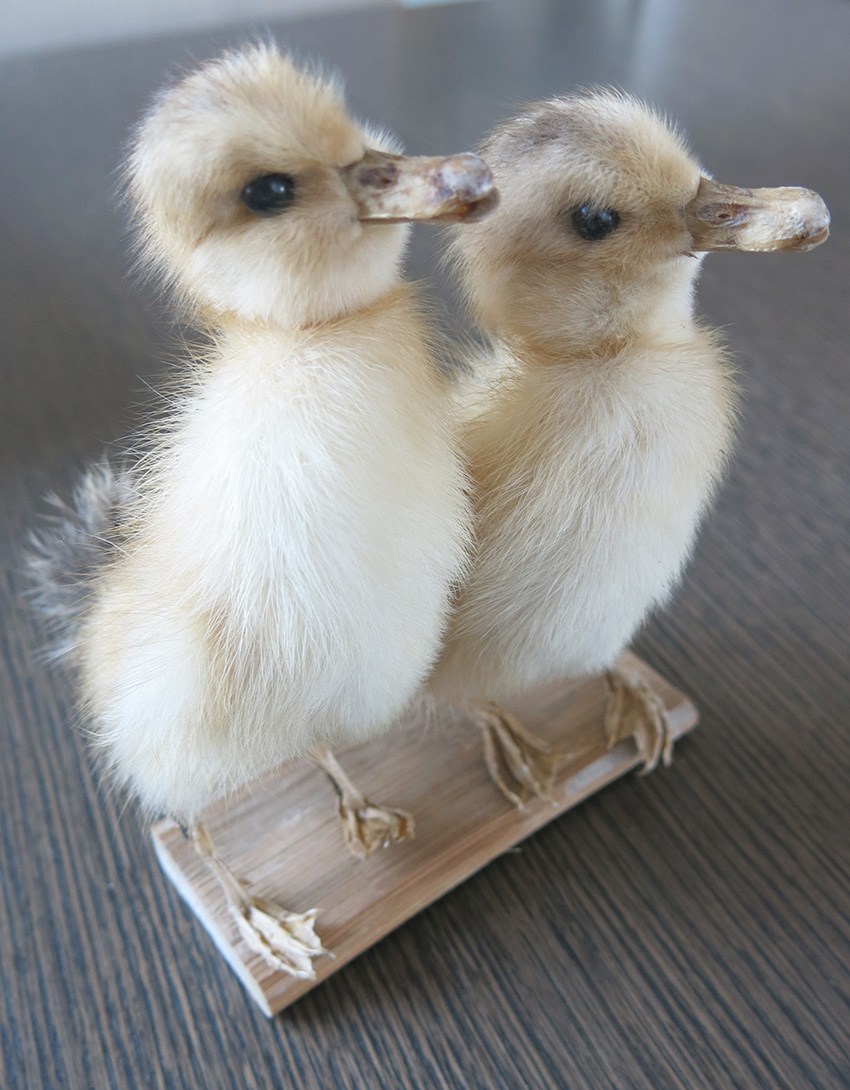 Easter Curiosities – Unique Gifts and Table Accessories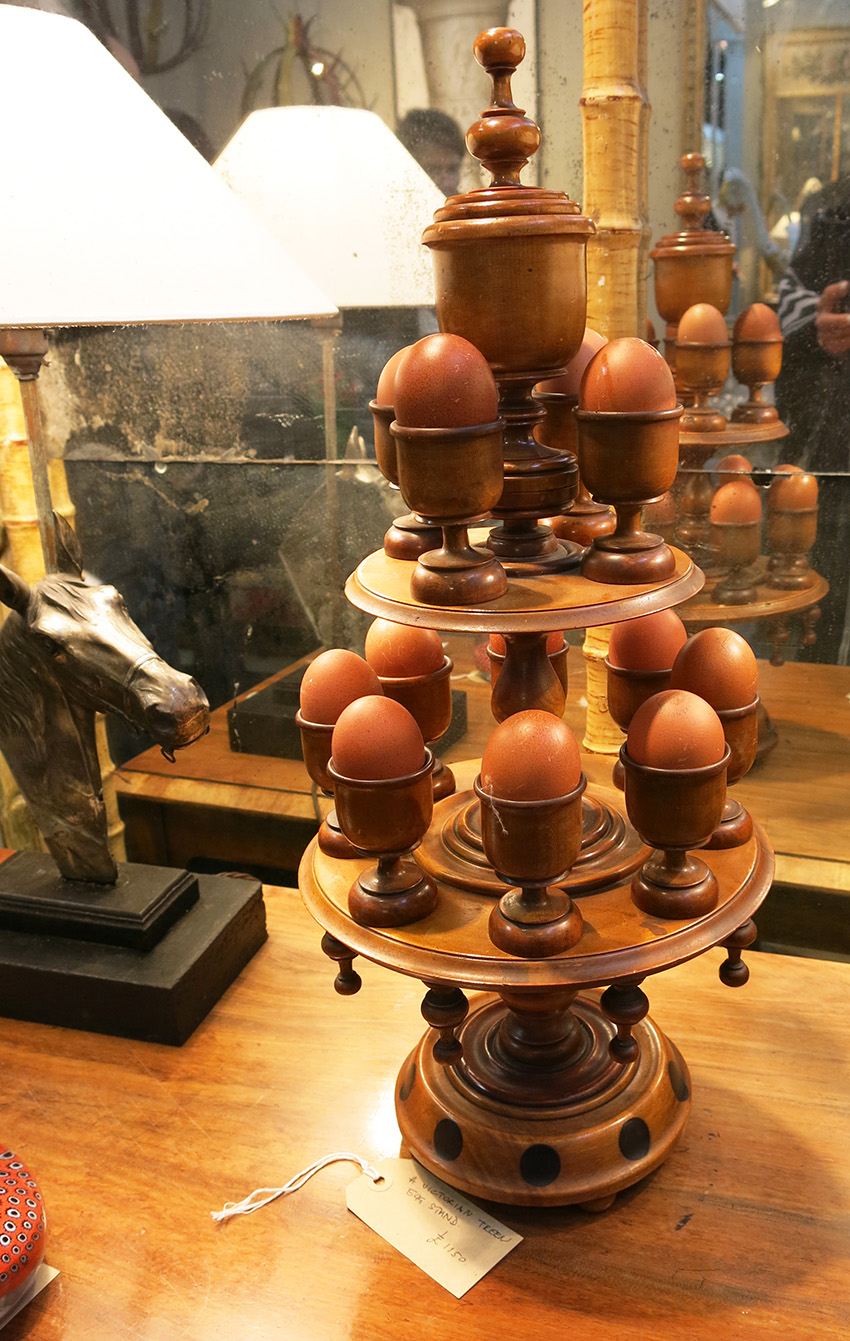 Have you been looking for something more original than an Easter egg for a seasonal gift, or a bunch of daffs to adorn your Easter table? We spotted this unusual Victorian 'treen' egg stand at an antiques fair, with an ambitious asking price of £1150. So what is treen – and why is it so expensive? Basically, treen means wood (originating from 'tree'), though the term now applies to antique wooden tableware. Before the introduction of ceramic crockery and metal cutlery, virtually all food utensils and tableware were made of wood. When new materials were employed, they were initially only available to the upper classes. The value of this piece lies in its age, the fact that it is beautifully hand-carved and totally unique. At least we haven't seen another like it…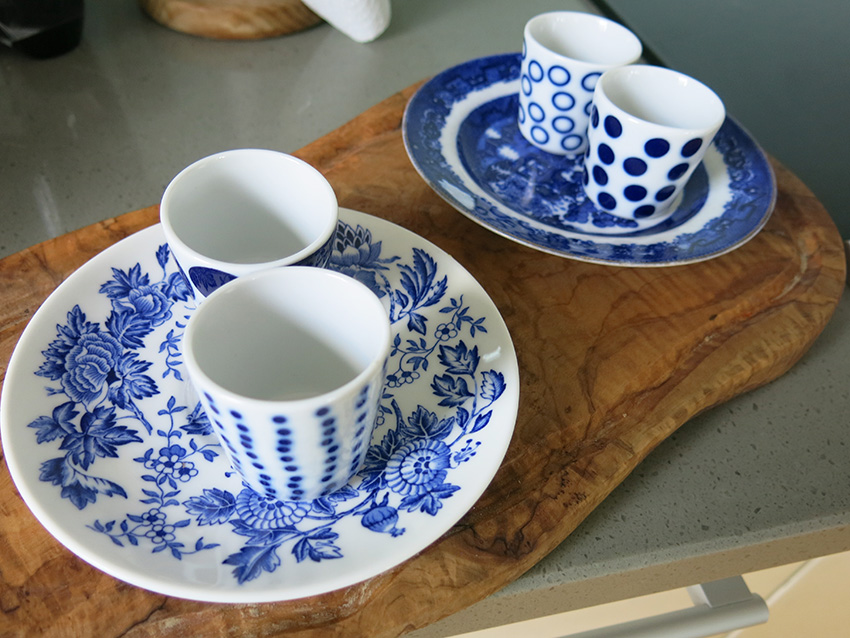 A cheaper way to brighten up the Easter table is to combine modern eggcups with vintage plates or saucers. It's up to you whether the colour scheme matches or not. We picked out some blue and white porcelain (including a willow pattern design) to go with our eggcups.
At this time of year, Easter chicks can be found everywhere from cake tops to shop window displays. Sometimes they are made of synthetic yellow fabric with lurid orange beaks – or occasionally can be a little more cute, like the fluffy feather variety below.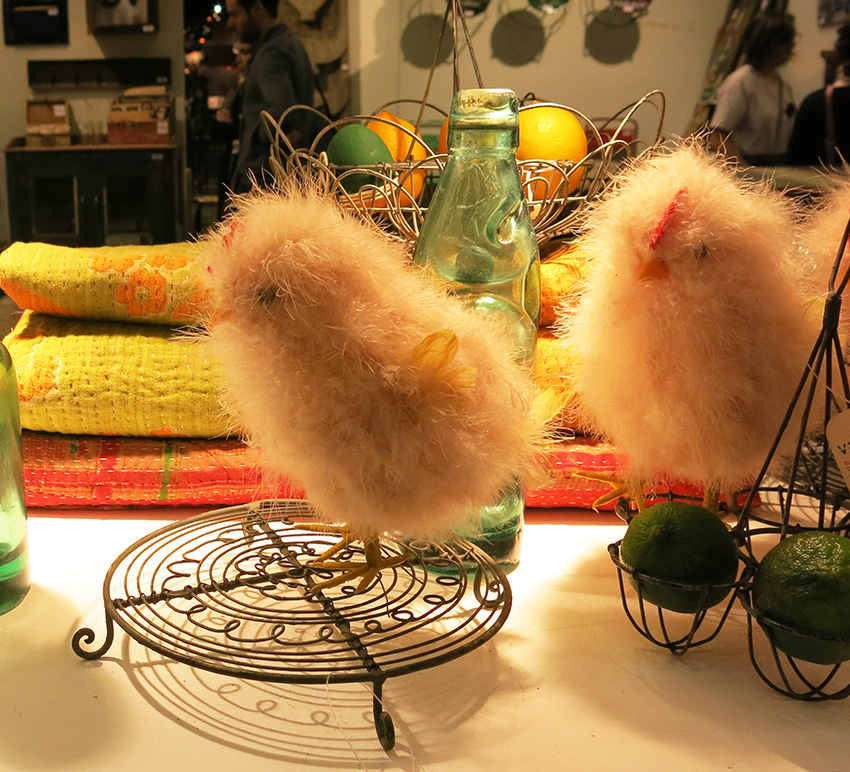 If you're into DIY crafts, you can make them yourself from a wool pom-pom. But for something more lifelike, taxidermy workshops have become something of a trend. If you're not a fan of taxidermy, then look away now… These stuffed ducklings are curiously characterful, but would you have the heart to do-it-yourself?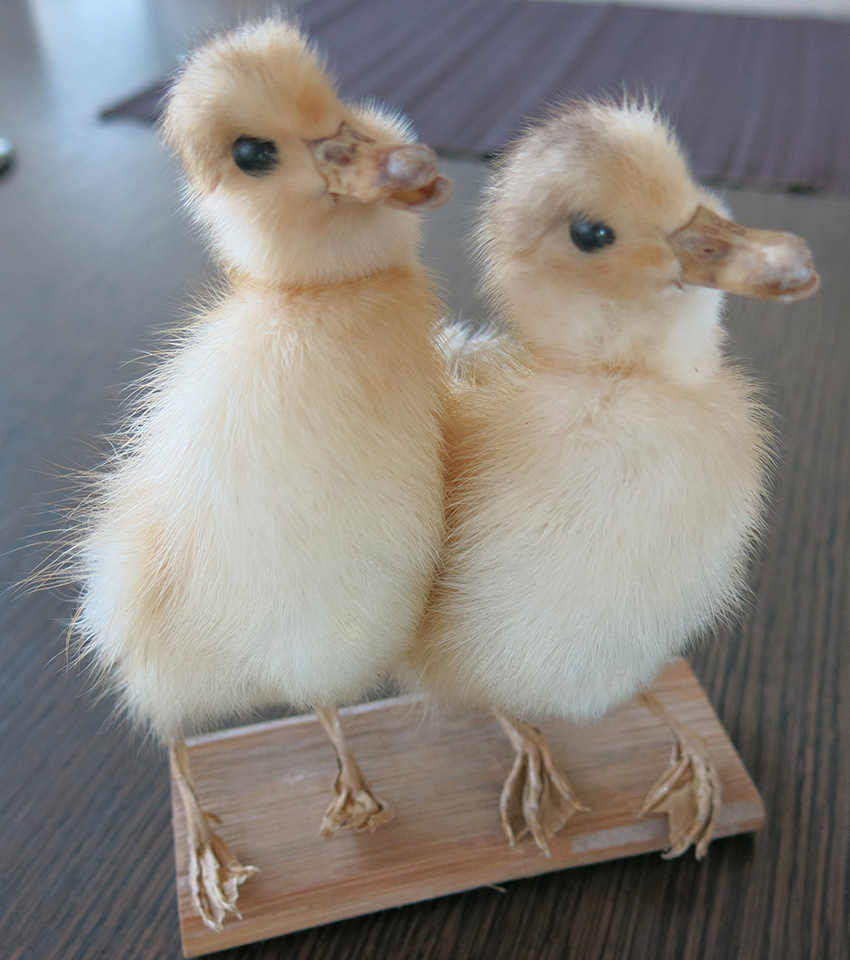 Moving swiftly on to vintage Easter cards, which are not so easy to find, but infinitely more charming than their modern day equivalents. These can occasionally be sourced at local auctions, antiques fairs, flea markets, or via online auction sites such as E-bay (though watch out as some of these are repro).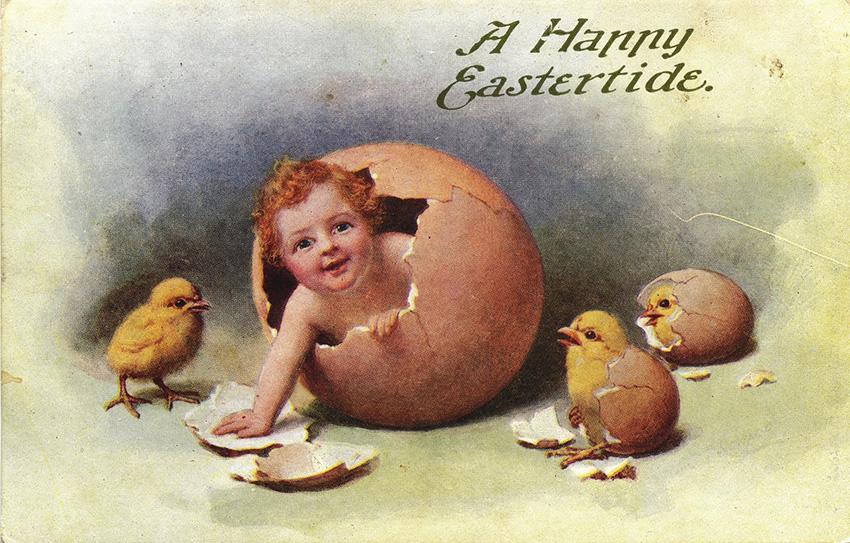 Wishing you happy hunting… And a very Happy Easter! Let us know of any Easter curiosities you find.