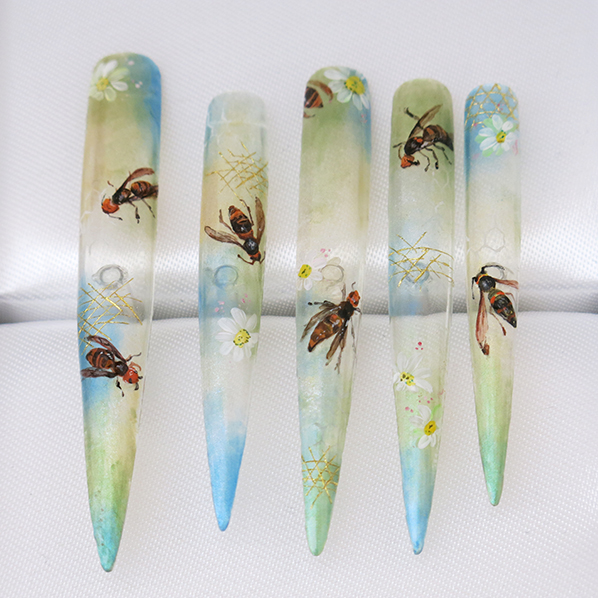 Fine Art Nails by Mina Okuhata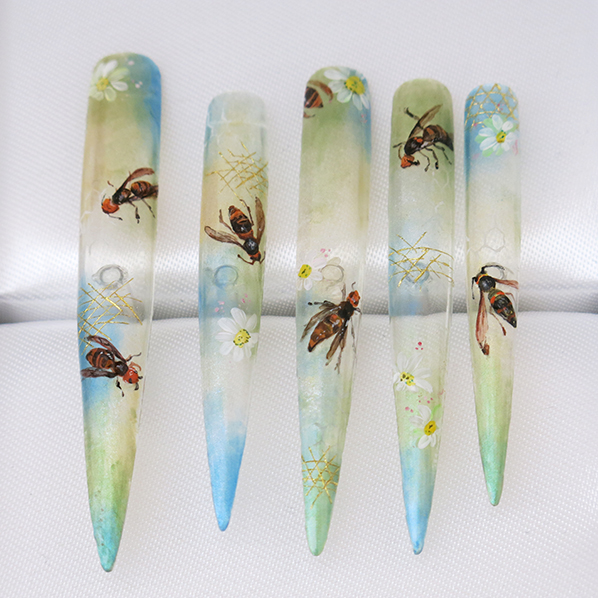 Anyone who has visited a nail bar will appreciate the time and skill that goes into creating bling nails. Japanese artist Mina Okuhata takes nail art to the next level. Okuhata, whose designs were recently on show at the Collect craft fair, creates collectable nail art.
On completing a post-graduate qualification in fine art at the Tokyo University of the Arts, Okuhata undertook training at Tokyo's Kurosaki Eriko Nail Beauty College. She went on to become a prize-winning nail artist at events such as the World Airbrush Competition in Yokohama.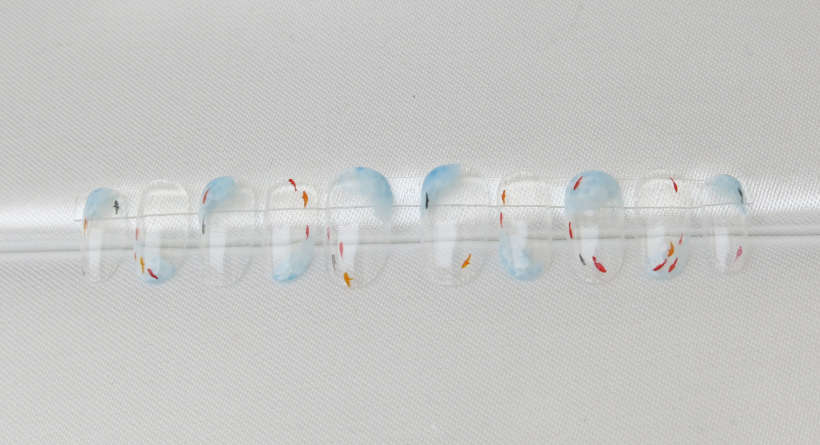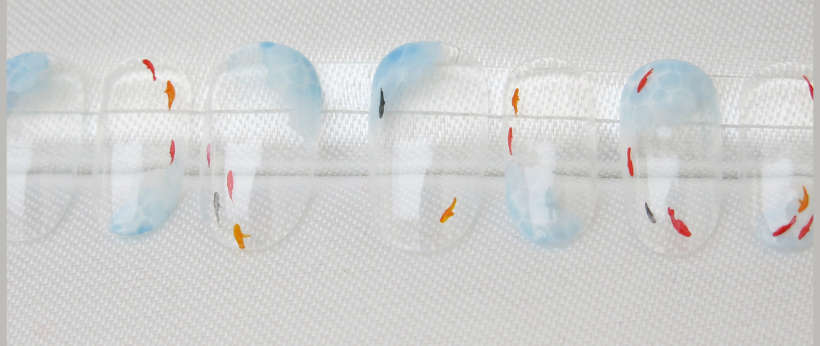 Collect exhibits photographed here showcase Mina's extraordinary expertise as both artist and nail technician, using acrylic resin and paint.  All nail sets are housed in plushly lined presentation boxes. For lovers of kitsch, Okuhata also produces framed nail faces, complete with hair extensions.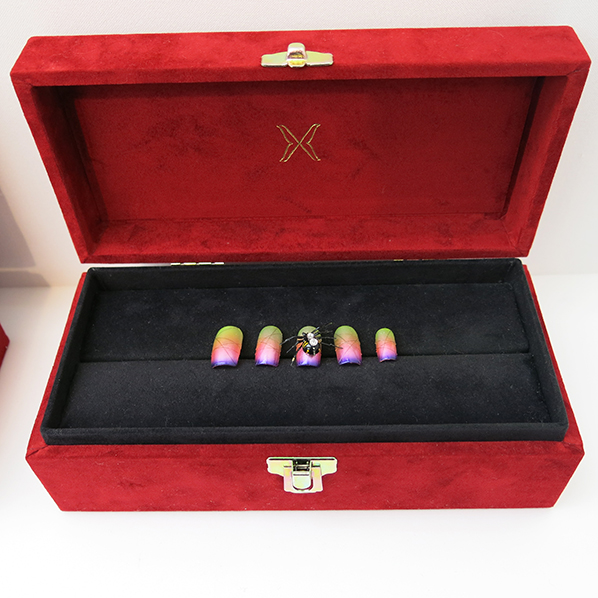 At up to around £2600 for a set of five nails, breaking a nail could turn out to be rather costly. These talons are not so much wearable art – more miniature art for the curiosity collection.