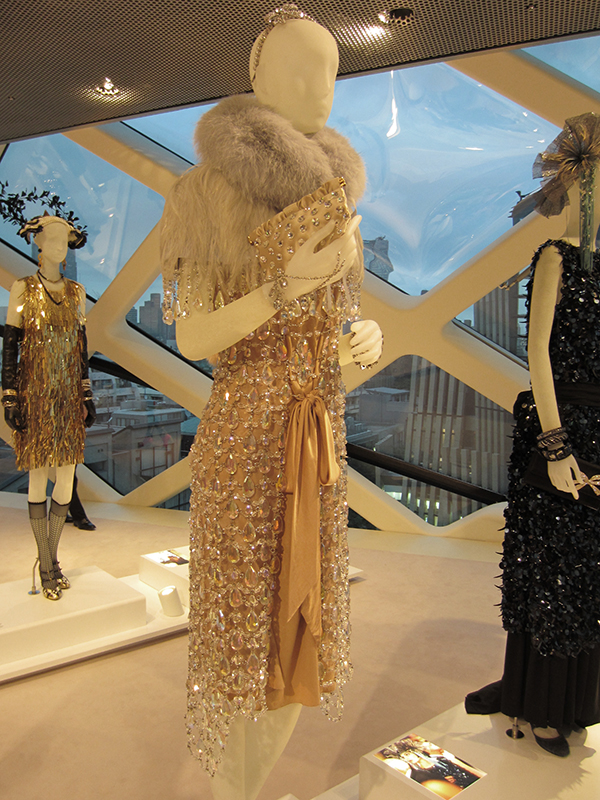 Legend Meets Luxury: Great Gatsby Costumes in Tokyo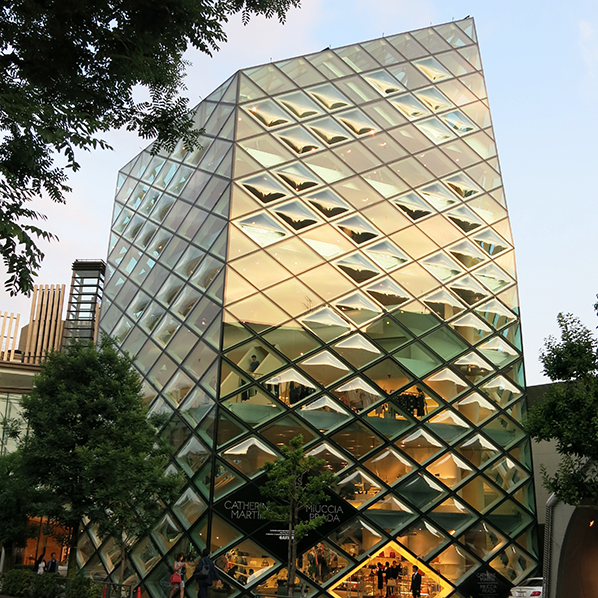 Architects Herzog and de Meuron's 2003 Prada Epicenter in Tokyo's fashionable Aoyama district is a six floor, five-sided, polyhedral design for the 21st century. The aim of the building is "to reshape both the concept and function of shopping, pleasure and communication, to encourage the meshing of consumption and culture." What better place to host an exhibition of Miuccia Prada's glamorous costume designs for Baz Luhrmann's recent Great Gatsby film?
Prada's designs are based on pieces picked from previous collections, which have been restyled for the 3D production. These include trademark crystal gowns, fur collars, beaded bodices, column dresses and costume jewellery, all of which are given a surprisingly modern 1920s makeover. They may not have the sophistication and delicacy of construction of authentic early 20th century garments, but this is Gatsby and these are costumes.
By way of inspiration, the 'flapper' girls in their glittering gowns and fabulously over the top headwear are each based on a fictional character – some of which are introduced below, using captions from the exhibition.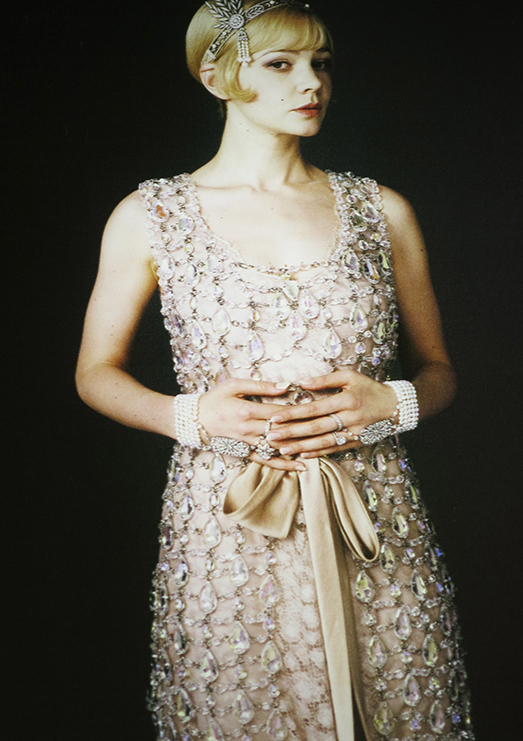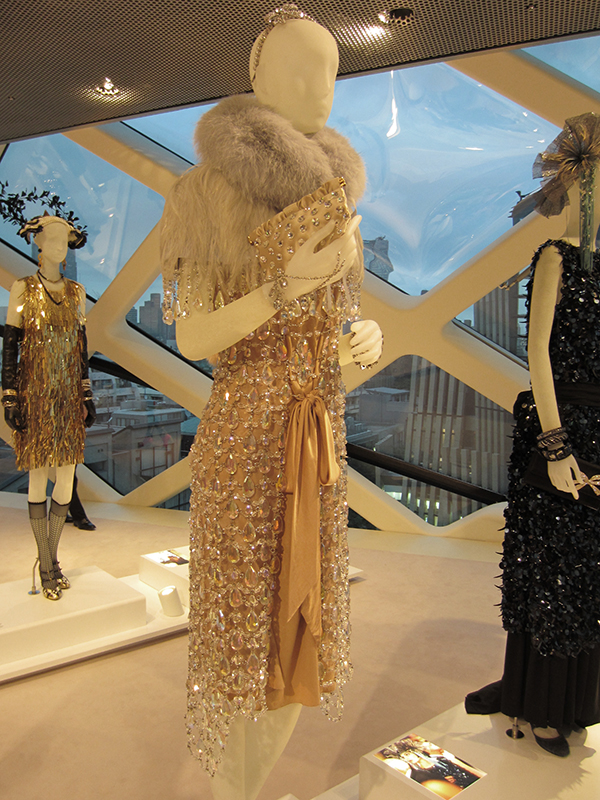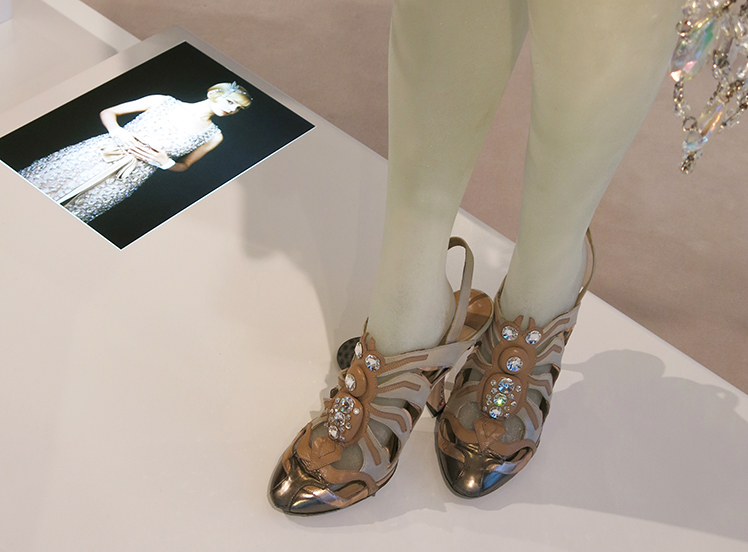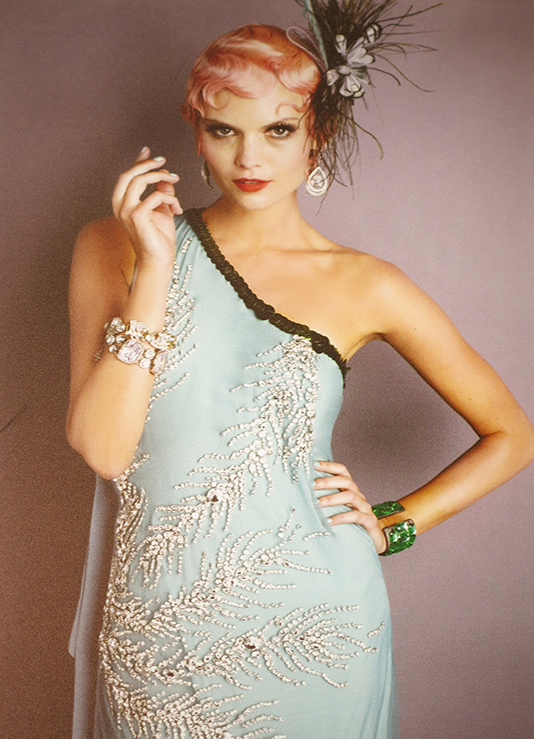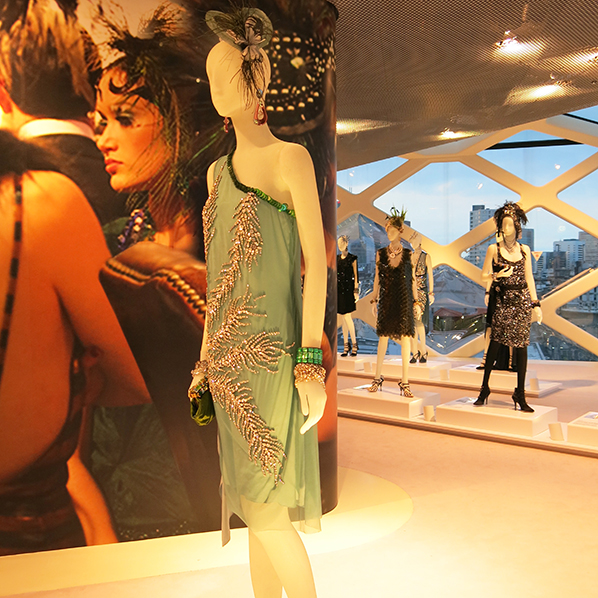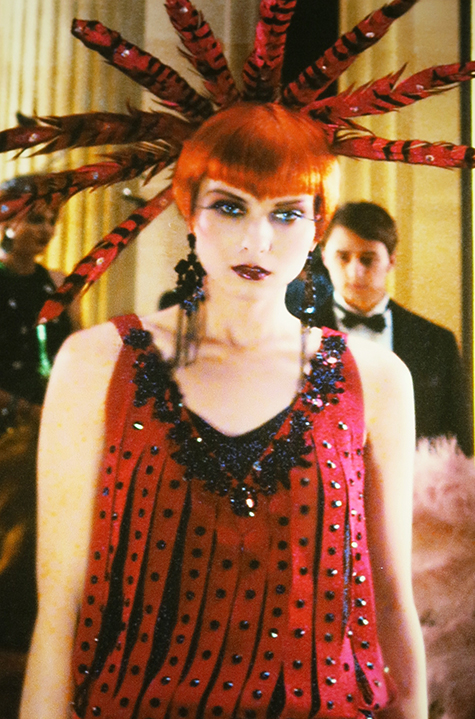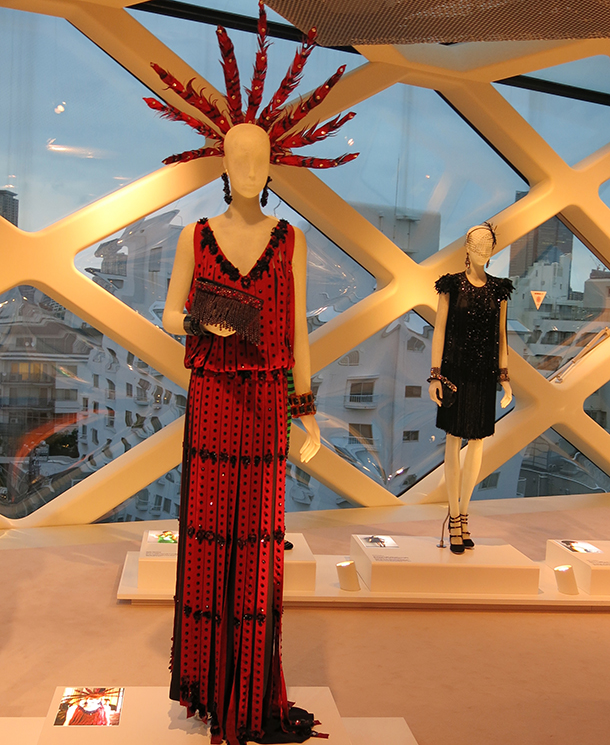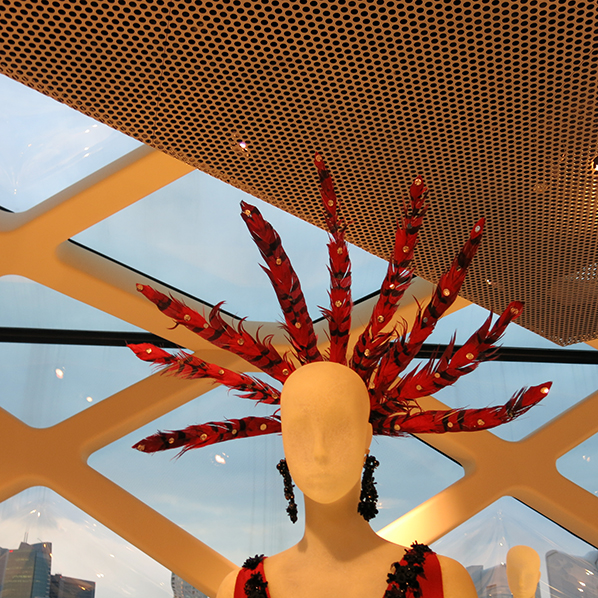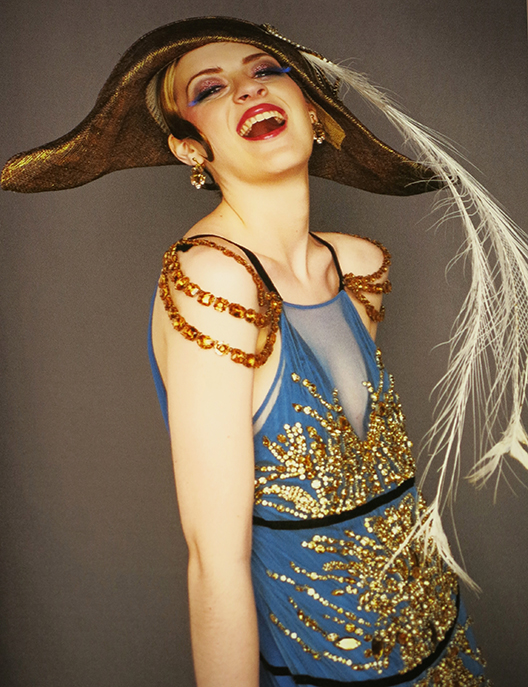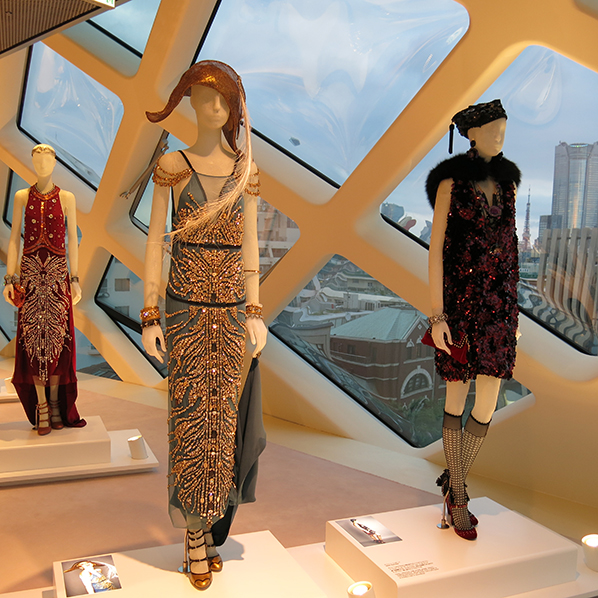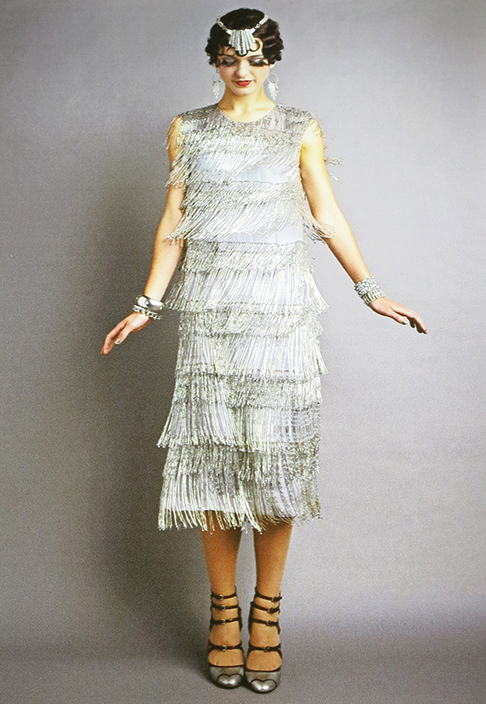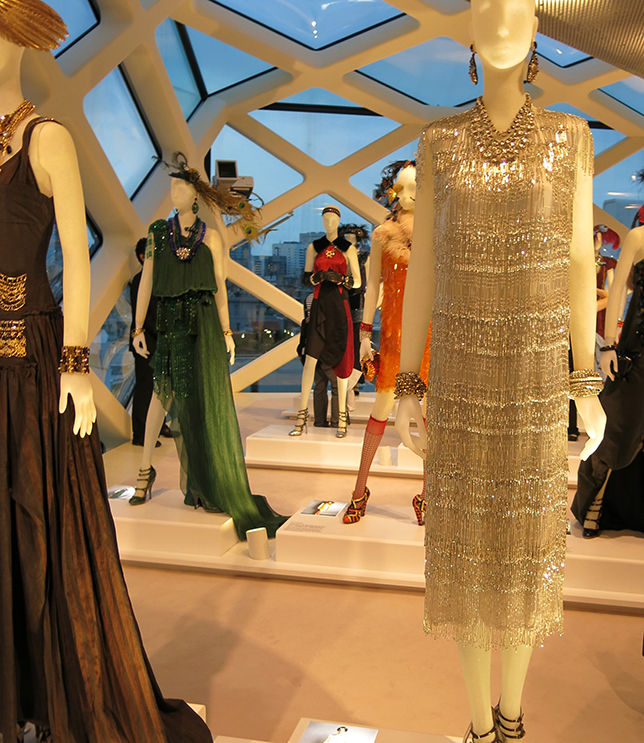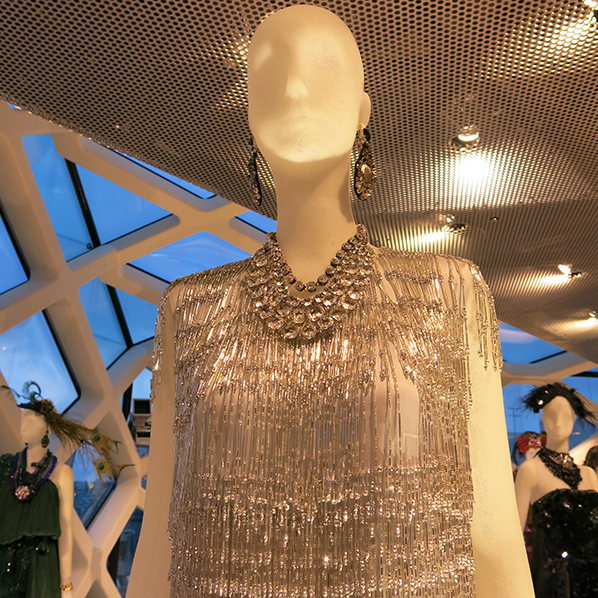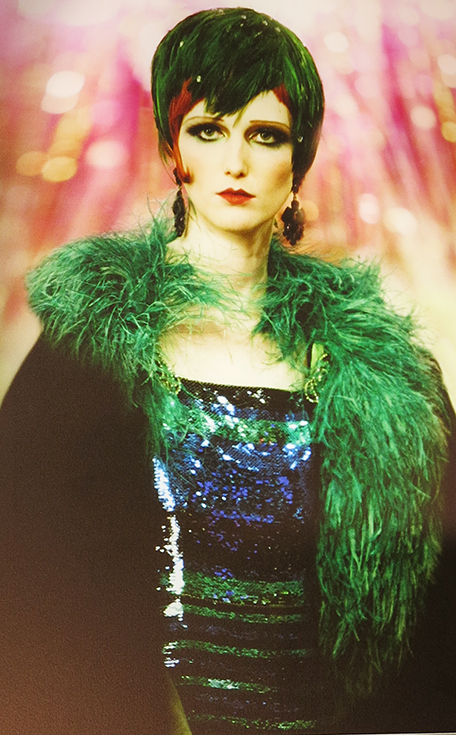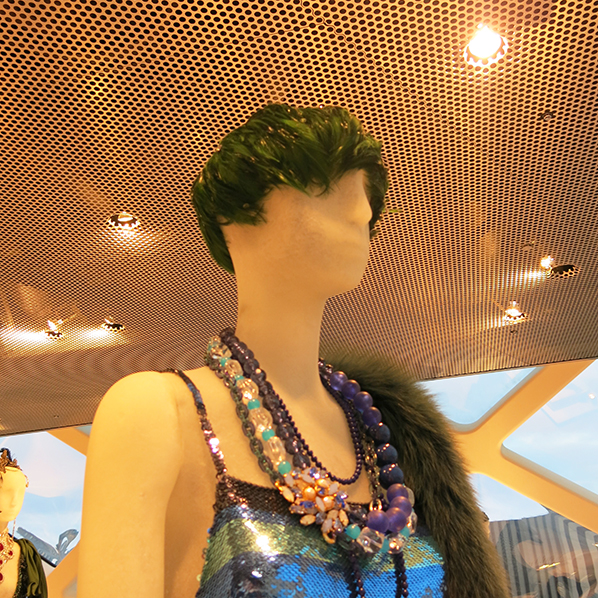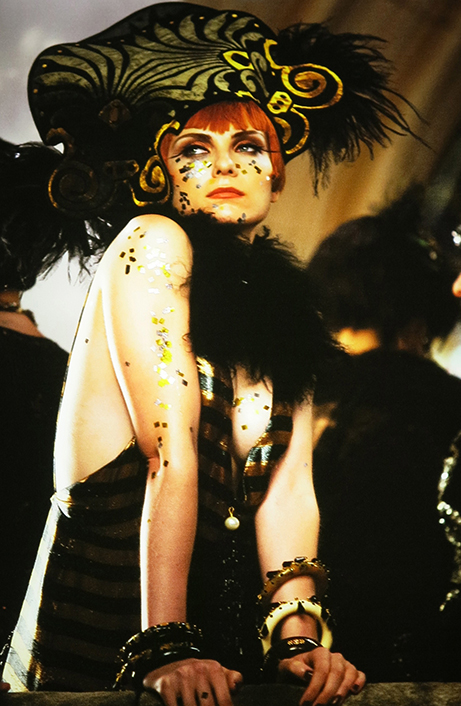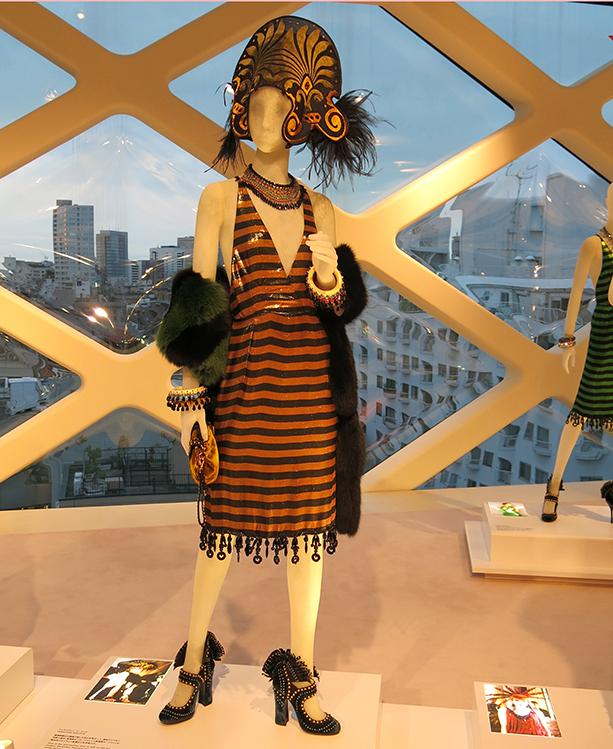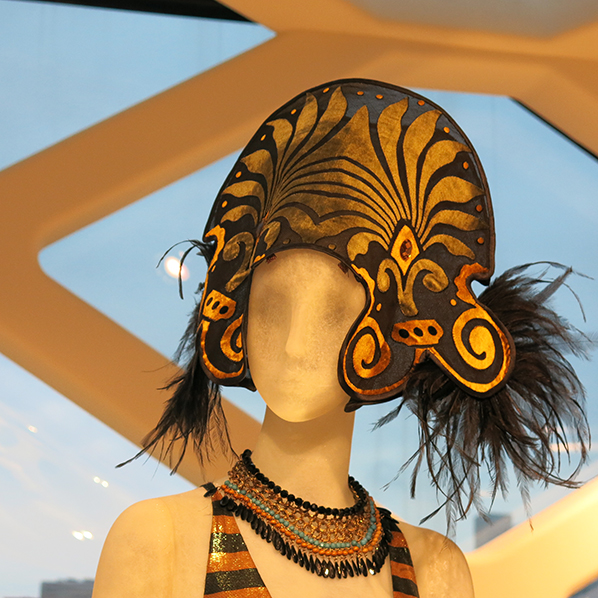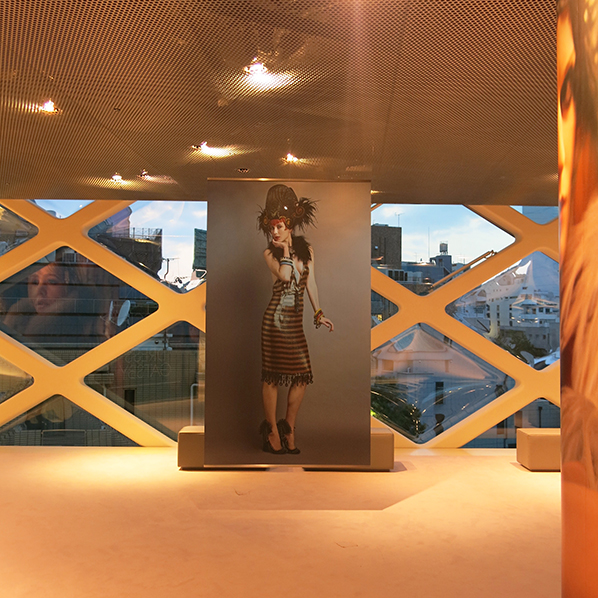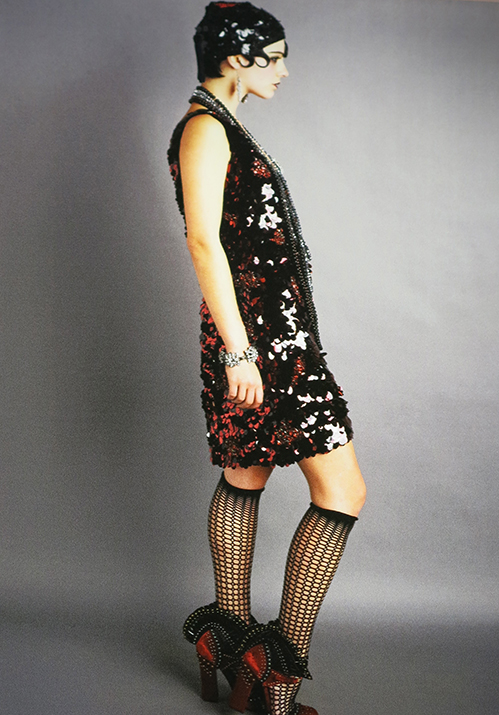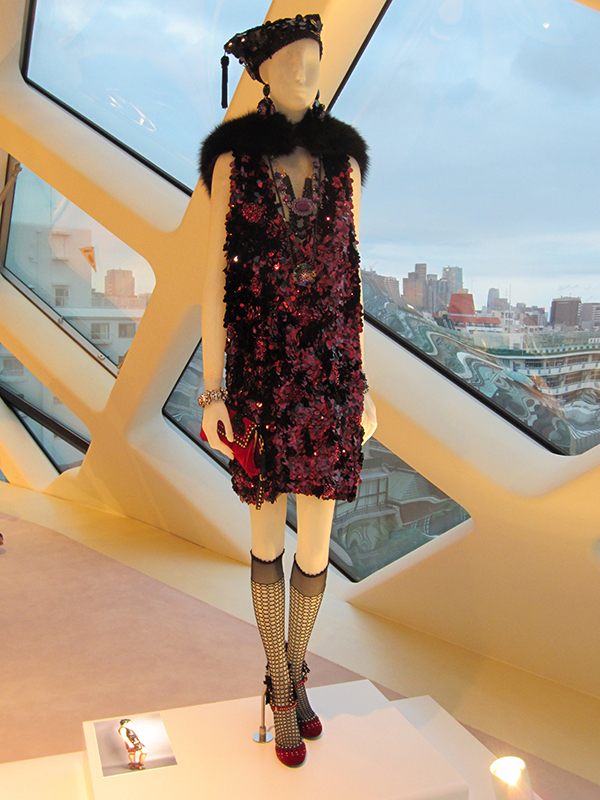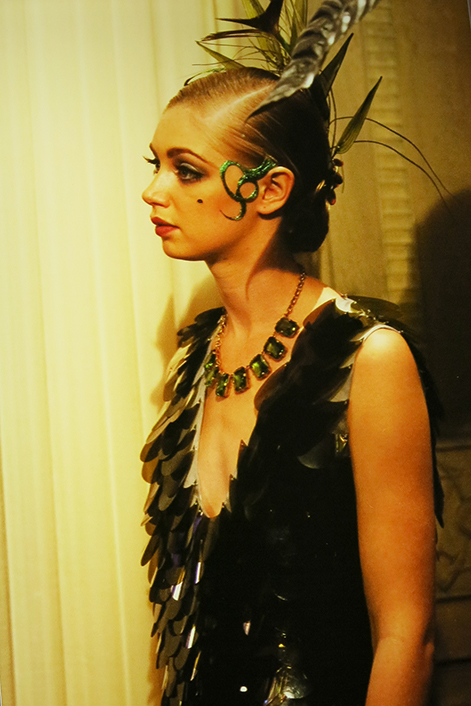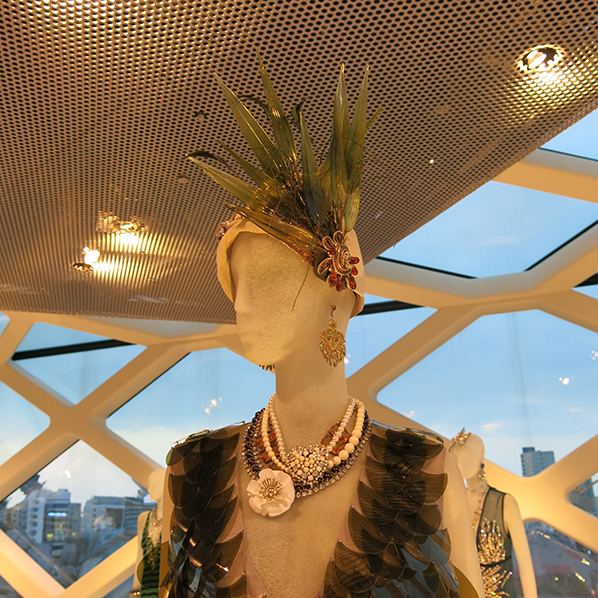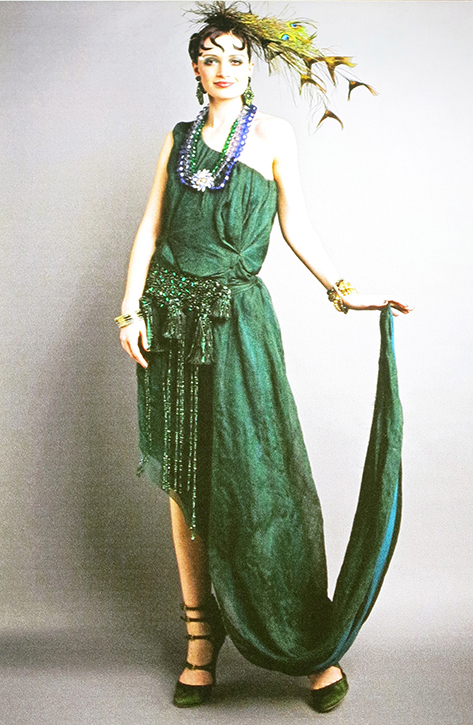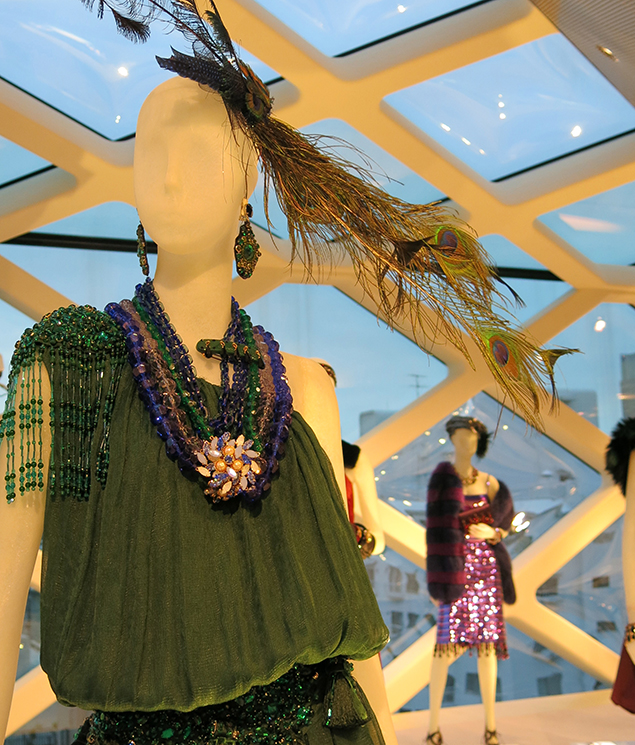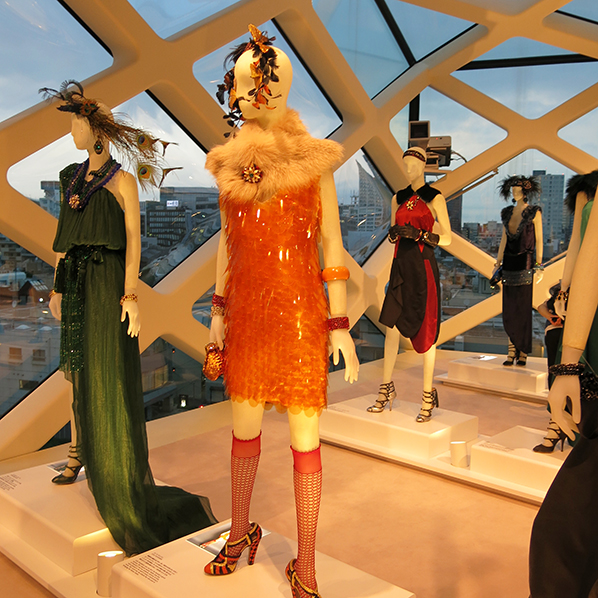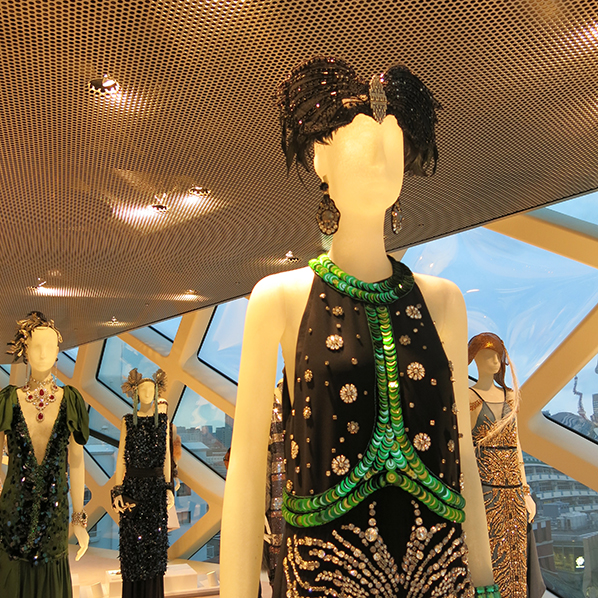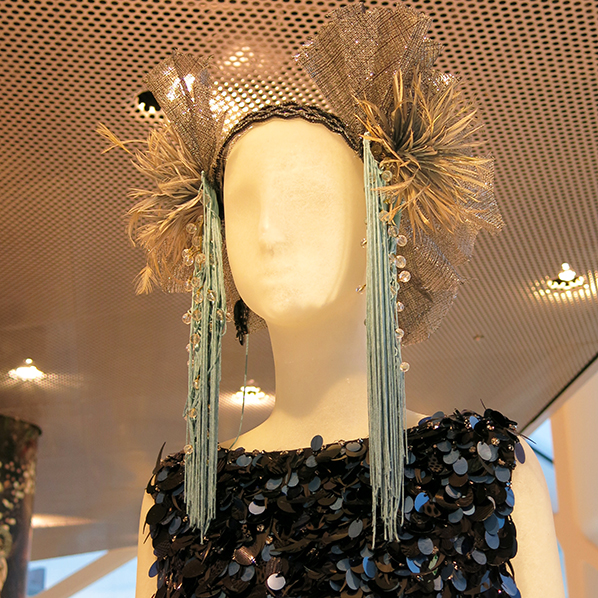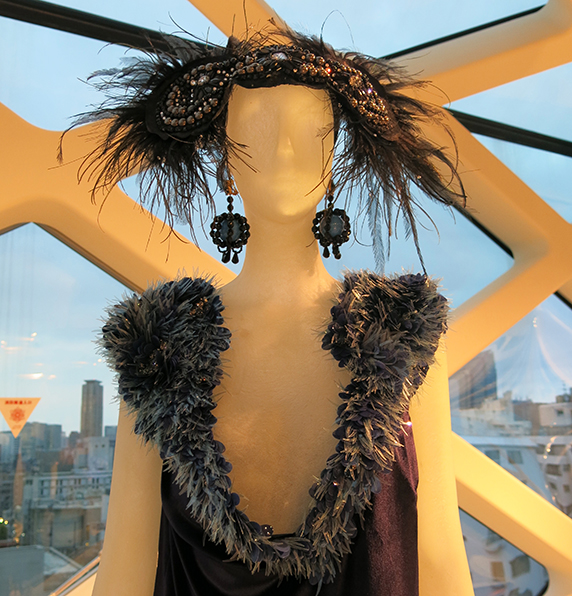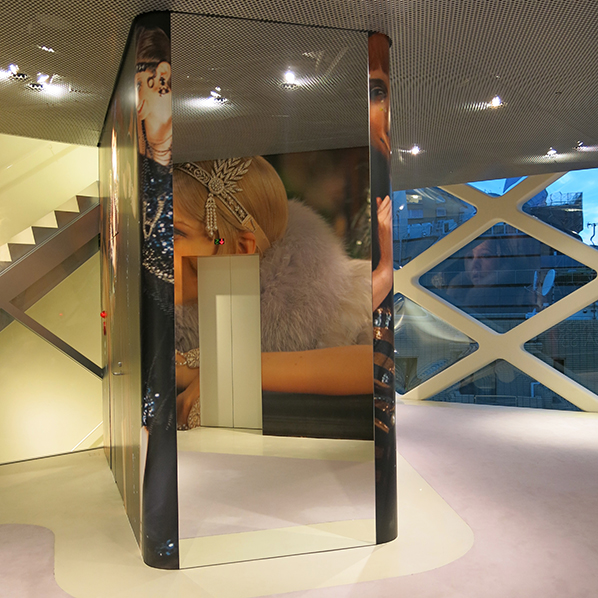 The curated display of original costumes is on show at Prada's Tokyo store until the end of this week. Additional Gatsby gowns are currently being exhibited at Japanese department store, Isetan, along with a selection of fashion illustrations for the film.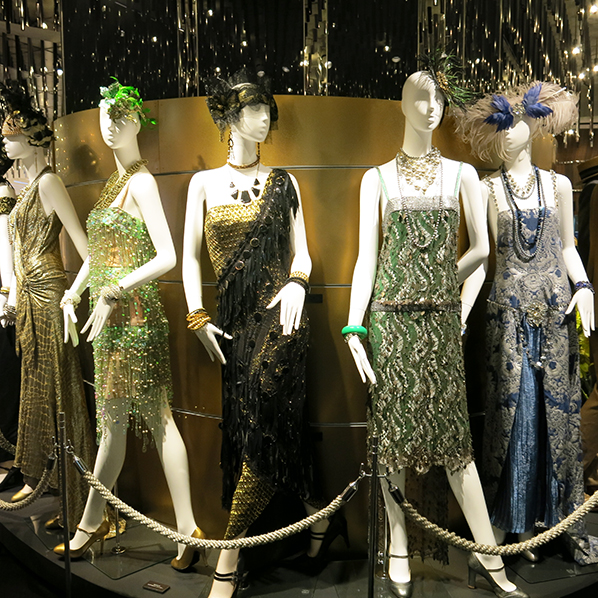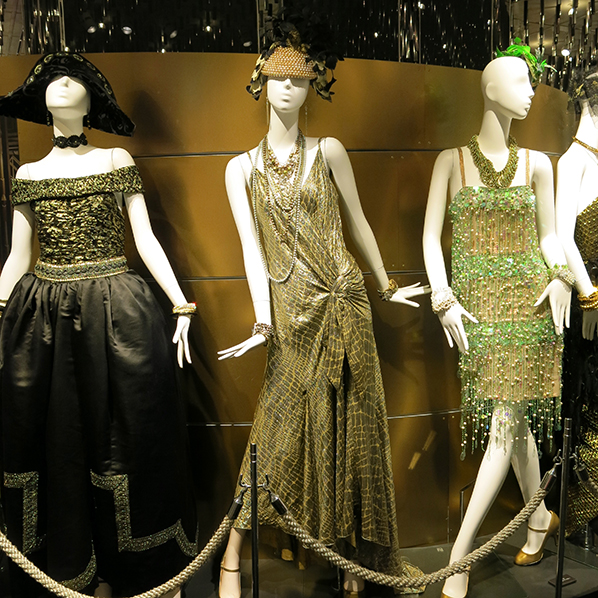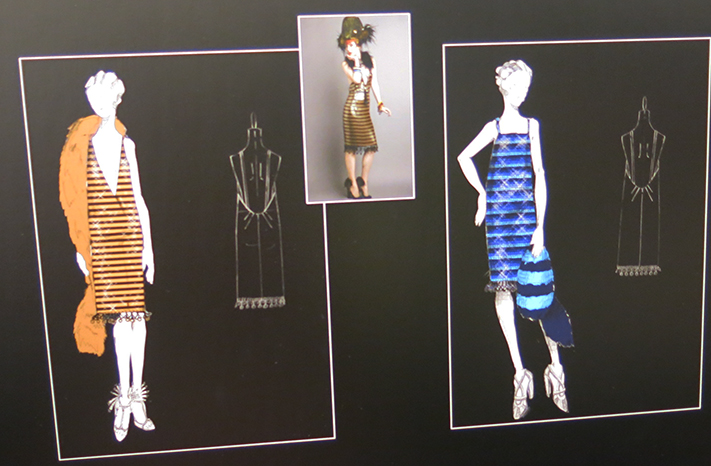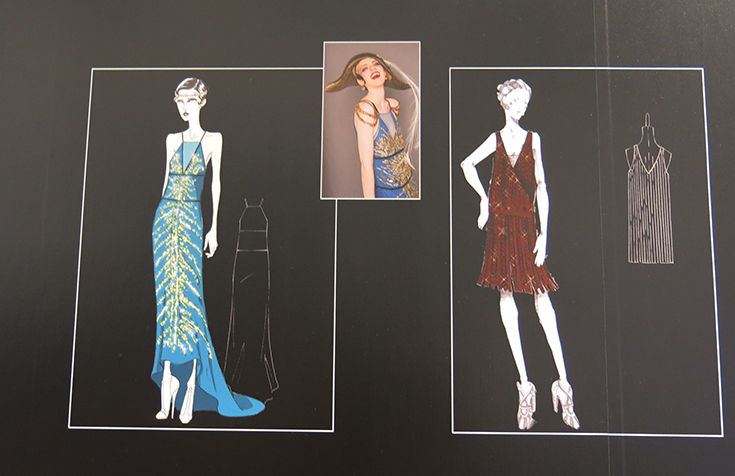 Men's costumes from the film, generated via a separate brand collaboration with Brooks Brothers, can also be seen at Isetan.The inspiration for the collegiate style men's costumes in the film came from illustrations in Brooks Brothers archives, along with a selection of 1920s products and photography.  Production designer Catherine Martin (also Baz Luhrmann's wife), who orchestrated the luxury brand collaborations, says, "Brooks Brothers is mentioned numerous times in Fitzgerald's writings as a representation of the ultimate gentleman's purveyor of fine clothing to the American man of distinction. It is this most basic and fundamental connection that has made our collaboration so authentic."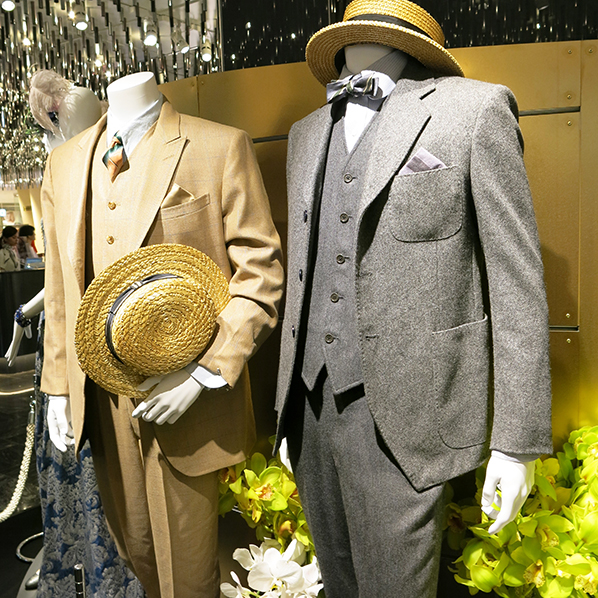 There are many other brand collaborations in the film, including Tiffany (jewellery), Fogal (tights/socks) and Moet & Chandon champagne. Of course, you can buy all you see – and hear (if you are a fan of the curiously incongruous hip-hop soundtrack?)
Which begs the question 'why not a truly authentic Gatsby brand?'  An internet search reveals the prestigious Gatsby name is being used to sell hot tub covers and spa accessories in Florida, along with Malaysian hair products, deodorant and acne cream. In the UK, David Sainsbury has set up a charitable foundation in the Gatsby name. And so Fitzgerald's legacy lives on…
We can't wait to see the costumes for the next Gatsby film.